The Real Reason Prince Harry Once Sought Professional Help For His Emotional Issues
Prince Harry has been through a lot in his life. Losing his mother at a young age, plus always being in the spotlight, hasn't been easy on the charming prince. And Harry lashed out a bit during his younger years. Although Harry has always seemed like a fun-loving guy, he struggled with some emotional issues a few years back. Here's why he finally agreed to get help.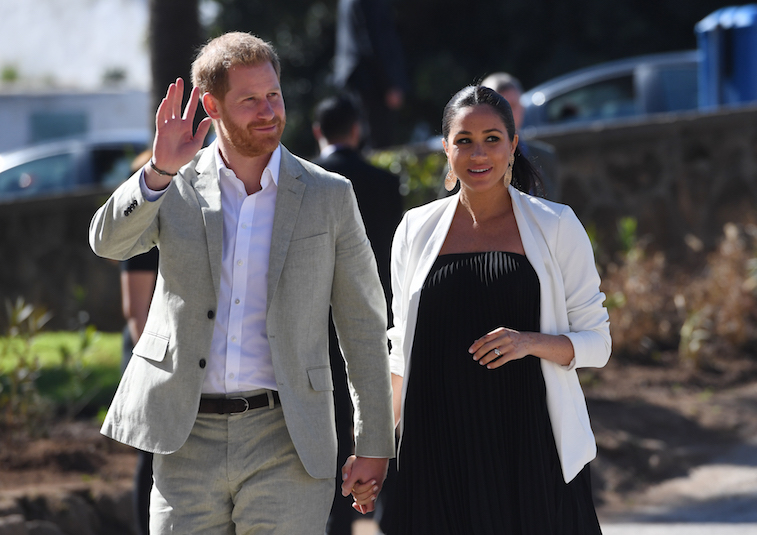 Harry lost his mother at a very young age, and his father was having an affair
Although being a prince may sound like the perfect life on paper, things were not easy for Harry and his brother. Their mother, Princess Diana, died in a car accident in 1997, when Harry was only 12. At the time, Diana and Charles had only been about a year out of their divorce, which made the children's lives tumultuous enough at the time. Harry and William weren't happy with their father's affair and spent a lot of time with their mother. When Diana died unexpectedly, it rocked Harry's world.
The prince hated being in the spotlight as a child
Harry has never liked being in the public eye. And he has said several times that what he endured as a child is something no other kid should have to go through. "My mother had just died, and I had to walk a long way behind her coffin, surrounded by thousands of people watching me while millions more did on television," he once said in an interview with Newsweek. "I don't think any child should be asked to do that, under any circumstances. I don't think it would happen today." Those close to Harry have even said he and Meghan Markle are raising their children on the grounds of Windsor Castle to keep them out of the intense spotlight.
When Harry was 28, William convinced him to seek professional help
Harry had battled with being a prince while growing up. He told Newsweek he rebelled after his mother died, and as he got older his life only became more chaotic (he was involved in several scandals during his teen and college years). Harry began smoking and drinking and created a negative image for himself in the media. But he said that once he hit his mid-twenties, he began to try fixing the mistakes he'd made in the past. But his emotional issues didn't go away, and he said he was very close to a breakdown several times. Finally, he talked to William about everything, and his brother suggested he seek professional help. Harry agreed.
Harry had a change of heart and decided to use his position to do good rather than hate being in the public eye
Although Harry didn't love being a prince, he realized he can create some positive change through his role. "… I eventually pulled my head out of the sand, started listening to people and decided to use my role for good," he once said. "I am now fired up and energized and love charity stuff, meeting people and making them laugh." Things seemed to come together for Harry; he met and married Meghan, and now the two are expecting their first child together in the spring. Plus, he has completely transformed his bad-boy image and is now looked at as a kind-hearted, sophisticated man.
Check out The Cheat Sheet on Facebook!