The Real Reason Queen Elizabeth and Prince Philip's Marriage Is More Special Than Any Other Royal Marriage
Queen Elizabeth and Prince Philip may be well in to their 90s, but the two still have love for one another. Although Philip chose to retire from the spotlight last year, the queen is in the public eye just as much as ever — and their different personalities may be what helped keep them together for so long. There is one thing about Elizabeth and Philip's marriage that makes it more special than any other royal marriage to date.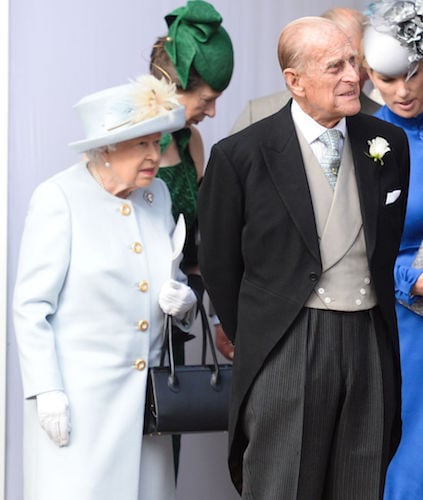 Philip and Elizabeth met when Elizabeth was only 13
Philip and the queen actually knew each other before they officially met. Their parents ran in the same social circles, so the two would run into each other every now and then. But they weren't formally introduced until they met on a tennis court when Elizabeth was 13. Philip was 18, and their age gap was far too big at the time for any kind of relationship to start. Philip didn't take a romantic interest in her at the time, but fast forward a few years later, and things changed. The couple didn't actually get engaged until Elizabeth was 21 — by then, she was definitely old enough to be with a man five years her senior. The couple tied the knot in 1947, which was a few years before Elizabeth officially became queen.
Although the couple always loved one another, their marriage wasn't free from scandals
All things considered, scandals were imminent in families that were as high-profile as the royal family. Plus, things such as social media didn't exist, so it was a lot easier to hide things because the person on the outside had a harder time discovering them. As for Philip and Elizabeth, there were some cheating scandals through the years. The prince was once linked to a ballerina over a few years, but there was never true evidence of an affair. He was also linked to singer Pat Kirkwood — and there were letters exchanged between the two, which made it hard to deny an affair.
Things were different years ago, and divorces because of affairs weren't a typical move. The two stayed together, and though it may seem hard to believe, they did have plenty of love for each other and worked through those issues. One other "scandal" between the couple: They're related — technically. Some may find it a bit weird that Philip and Elizabeth are distant cousins, but they're so distant that it's really not as weird as it seems.
They've been together for nearly 72 years — the longest marriage of any royal couple in history
The most special part of Philip and Elizabeth's marriage? Time. The couple has been together for nearly 72 years, which is longer than any other couple in the royal family's history. The craziest part is that Elizabeth took a liking to him when she was only 13. So she's actually been interested in Philip for closer to 80 years. Will and Kate are another couple who began dating in college, so they'll probably have a long-lasting marriage just like Will's grandmother. However, time will tell if any other royal couple will actually break the impressive anniversary record.
Check out The Cheat Sheet on Facebook!