Reality Shows That Led to Lawsuits in Real Life
Reality shows are becoming more and more popular, but given the stars aren't actors, the lines can be blurred between entertainment and exploitation. Some shows say that they have the intention of improving people lives, but the people who actually go on their shows don't end up feeling that way and sue.
Other times, crazy things happen or are shown on television that take people who participate by surprise, and so, they sue. A lot of shows beat lawsuits because of the releases they have people sign. But a few lawsuits actually ended up leading to the cancellations of TV shows completely.
So what dramatic episodes led to lawsuits in real life? Here are 15 reality shows that were taken to court in real life and what ended up happening.
1. Survivor sued and accused of fraud through manipulating results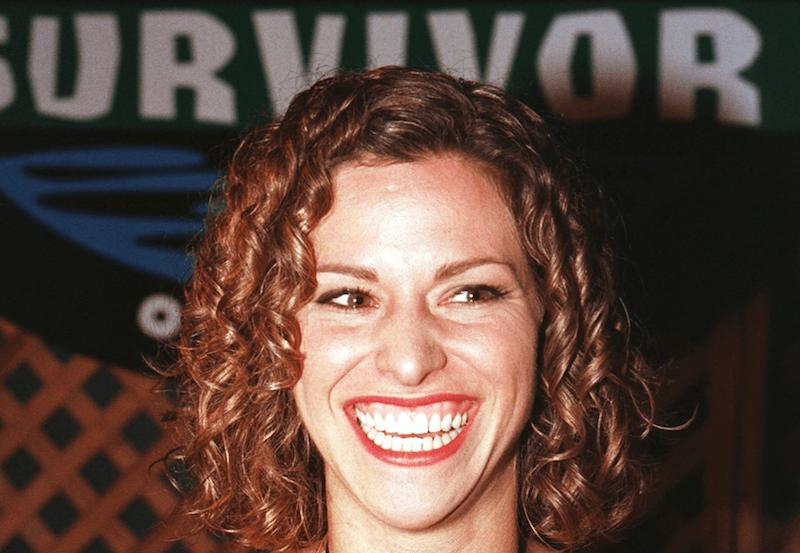 She believes a producer convinced contestants to vote against her.
Stacey Stillman took the show to court accusing them of fraud, breach of contract, and unlawful business practices. She accused producer, Mark Burnett, of convincing two contestants to vote against her. CBS denied this, but one of the voters gave a deposition which somewhat supported Stillman's case.
Dirk Been, who was one of the voters, filed a deposition for the case, claiming Burnett approached him and made a case for Rudy Boesch, who was also on the chopping block. According to Medium, the deposition read:
he just basically made the point to me that Rudy Boesch, another contestant in the show, the type of skills that he brings and his abilities 4 are going to be very important down the road and the different challenges and that will be important to you as a tribe. And so the best thing that could be done for you would to be to — to form an alliance against Stacey and vote Stacey off because Rudy is the — is the — is the guy that you will need in the future.
The network countersued for defamation and breach of contract. The two parties settled out of court.
Next: This dating reality show was sued for discrimination.

2. The Bachelor sued over claims of discrimination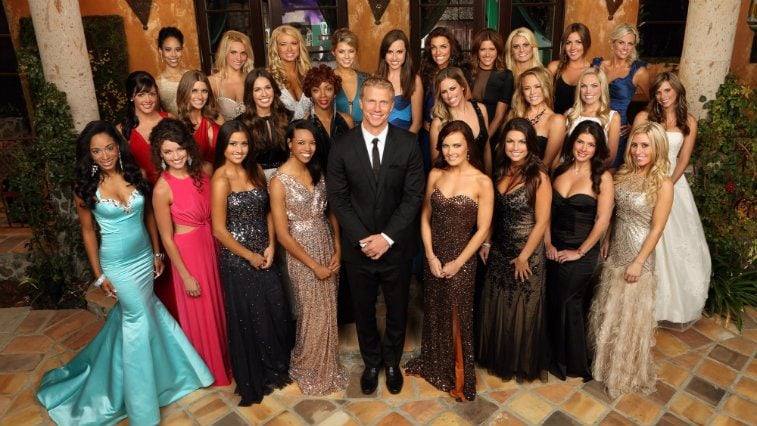 Apparently, the casting of the reality show is protected by the First Amendment.
Christopher Johnson and Nathaniel Claybrooks sued the dating show, claiming the show discriminates against people of color when it comes to casting, according to NPR. Their lawsuit eventually was dismissed because the judge believed the casting process was protected by the First Amendment.
Next: This woman is suing Donald Trump for this reason.

3.  Summer Zervos from Apprentice sues Donald Trump for defamation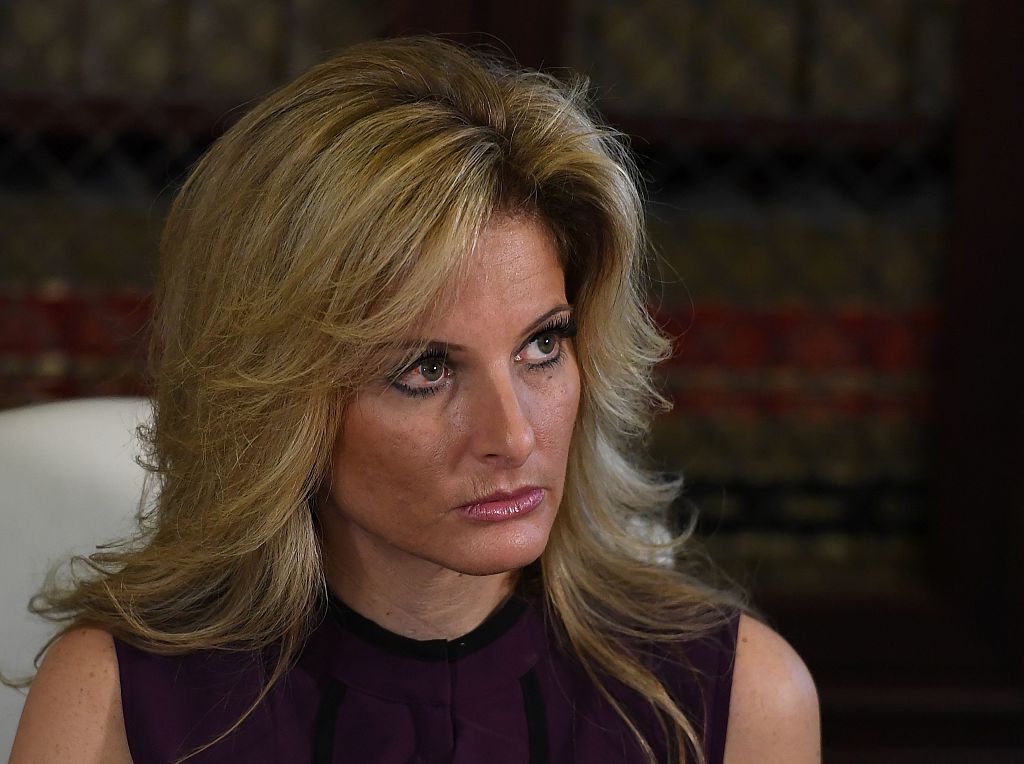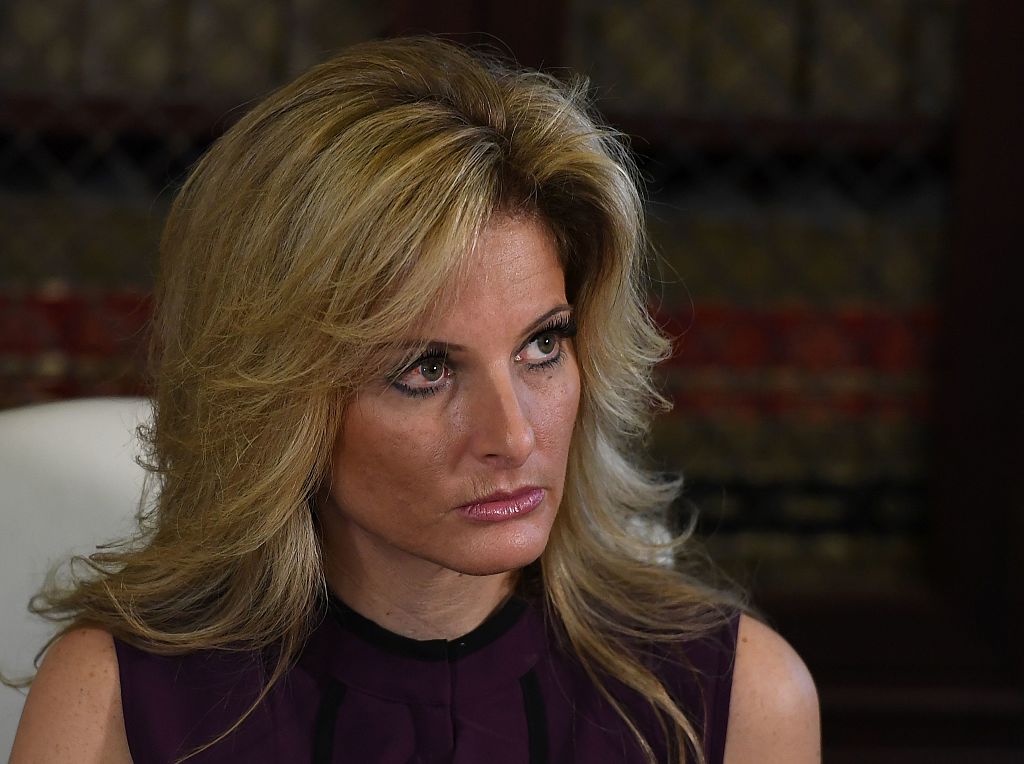 The former contestant is suing for defamation and claimed Trump sexually assaulted her.
The former contestant has a lawsuit against Donald Trump for defamation and claimed he sexually assaulted her twice in 2007. The footage of the show has been subpoenaed along with emails, financial records, audio recordings, and more.
Trump responded to her claim by calling it "total fiction" and "all false stuff." The lawsuit is still going.
Next: This dating show was accused of showing too much nudity.

4. Dating Naked sued for improperly blurring a contestant's genitals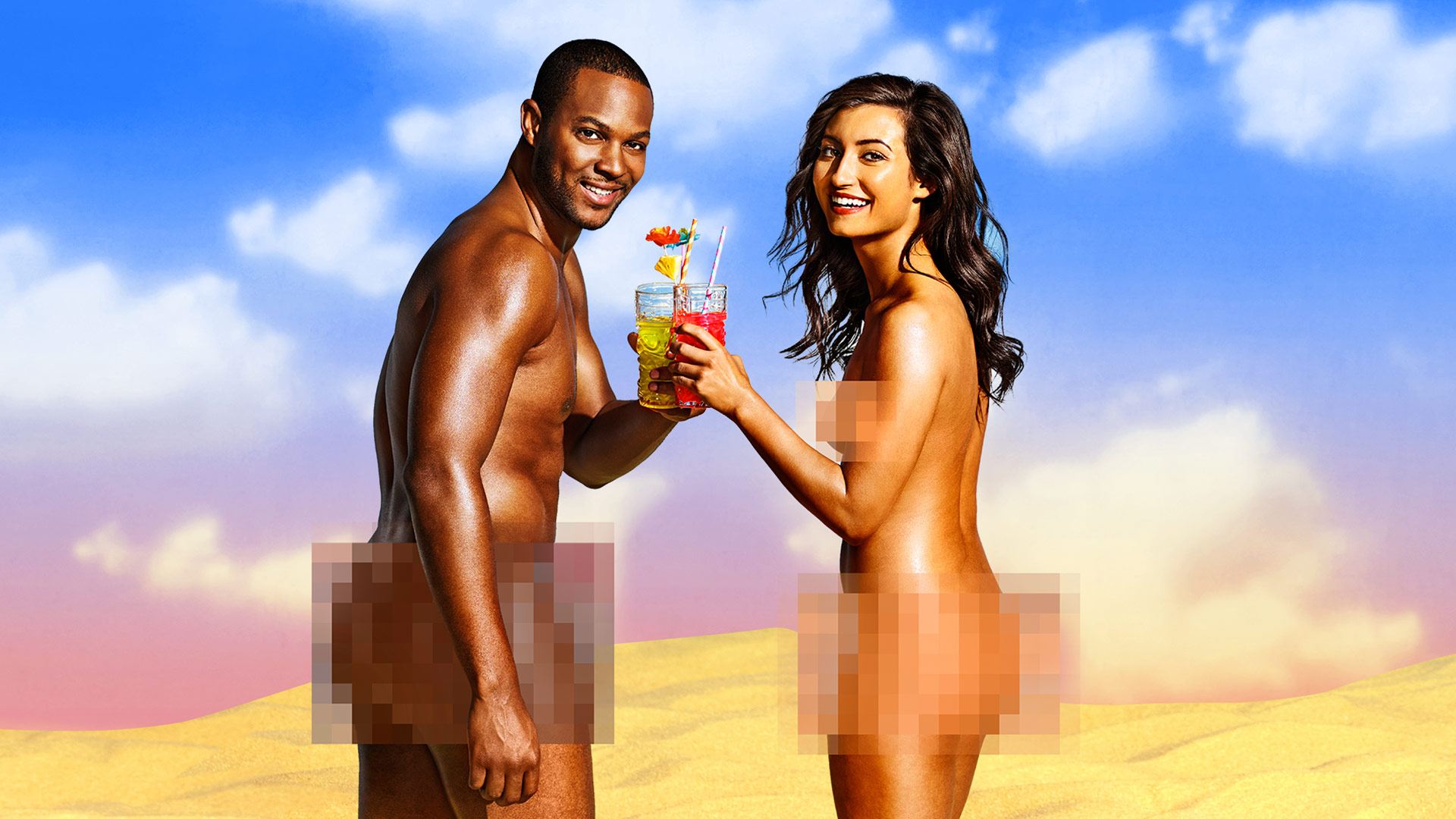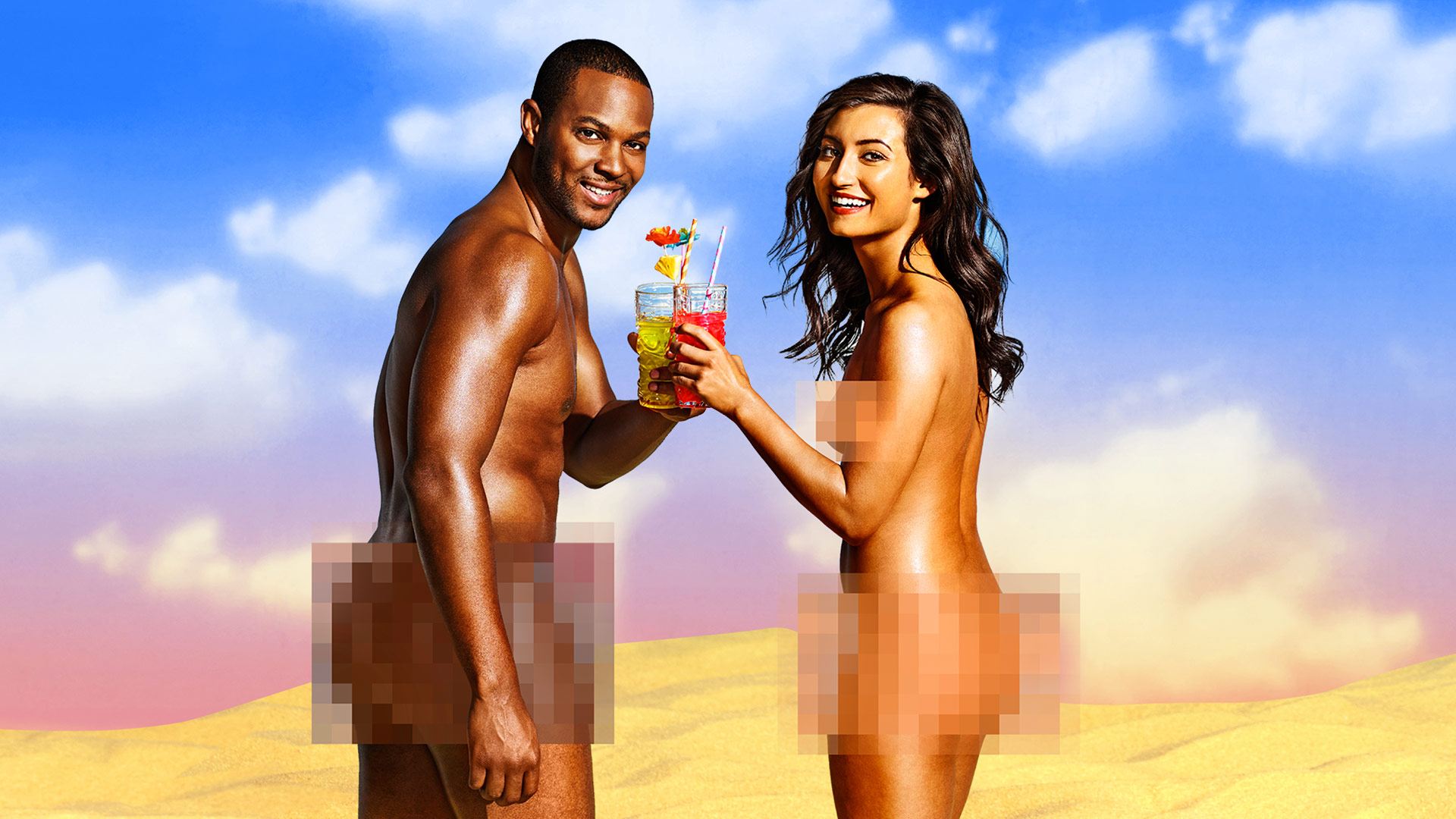 A woman believes she wasn't properly covered but the lawsuit was thrown out.
The VH1 reality show was taken to court by Jessie Nizewitz who claims producers told her beach wrestling scene would be blurred but she claims her vagina and anus was visible in the show.
She was now seeking $10 million, but Viacom responded by asking for the lawsuit to be thrown out due to the agreements she signed, according to Deadline. The lawsuit was thrown out.
Next: This arrested man believes producers set him up.

5. True Life: I'm Addicted To Pills sued and accused of setting subject up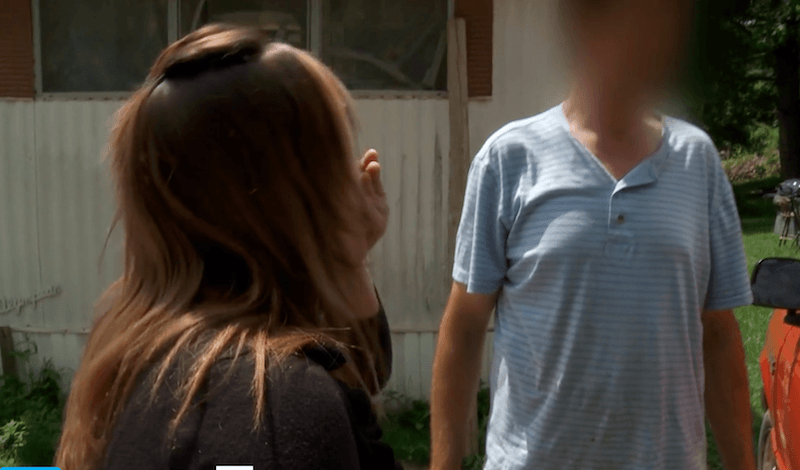 A man who was arrested after the show accuses the show of setting him up.
David Nickell sued the series and claimed a producer told him to buy pills from his dealer then give them to a woman in front of her 5-year-old son, according to TMZ.
He was later arrested along with this woman due to the scene from the show. It looks like this lawsuit has yet to be concluded.
Next: This show was sued for firing a man who claimed the show was fake.

6. Storage Wars was sued for firing a man who claimed their alleged staging could be illegal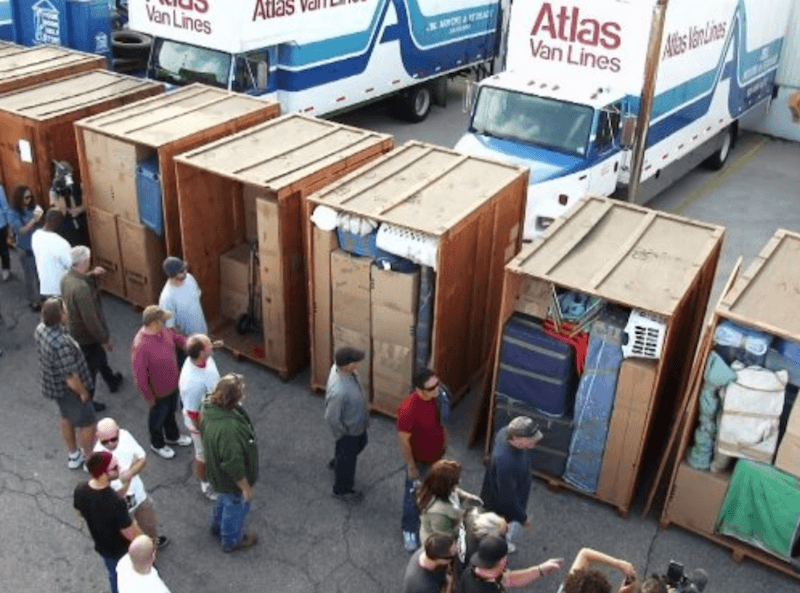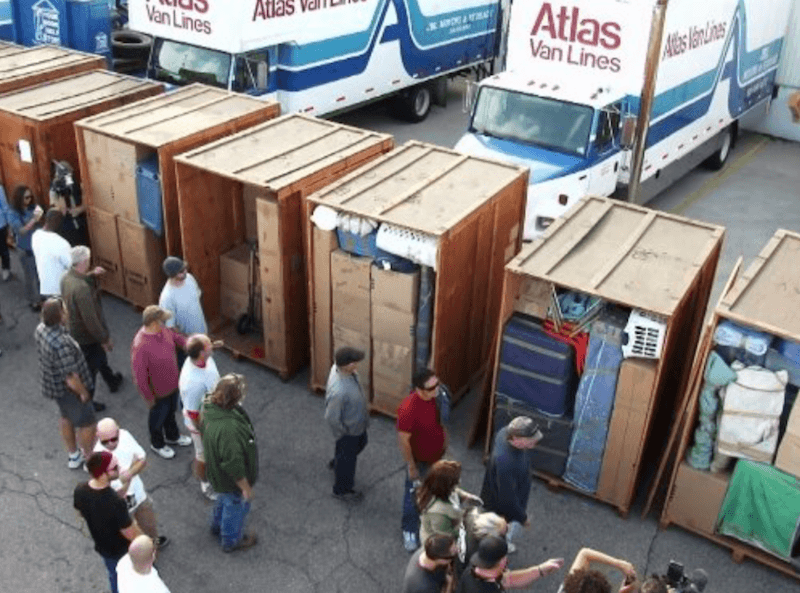 Dave Hester outed the show for staging things for the show.
Dave Hester sued the show for more than $750,00. When producers salted and staged storage lockers, he mentioned it was possibly illegal and then was fired, according to Deadline.
Hester reportedly settled with the network, according to Radar Online.
Next: This man sued because his location was revealed on this show.

7. True Life: I'm A Chubby Chaser accused of violating privacy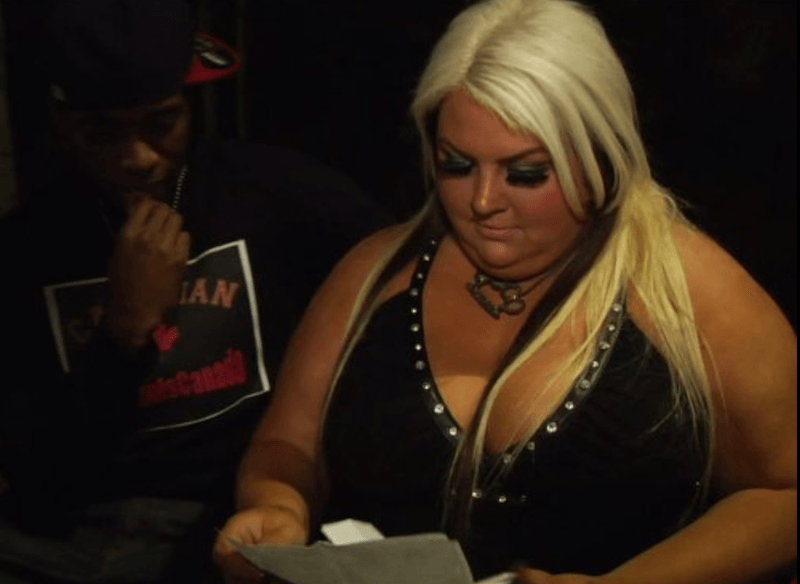 It turns out you can't sue and win if you sign away your right to privacy.
Tristan Watson sued because he claimed his full name was used on the show after producers said his name and the location of his apartment wouldn't be revealed on the show. Watson claimed these things happened anyways and his roommate got death threats and harassed after the episode aired.
The company claimed Watson signed away his privacy in a release, according to Gothamist. The lawsuit was thrown out.
Next: These reality stars sued each other after getting into a brawl.

8. Kelly Hyland sued Abby Lee Miller from Dance Moms for starting fights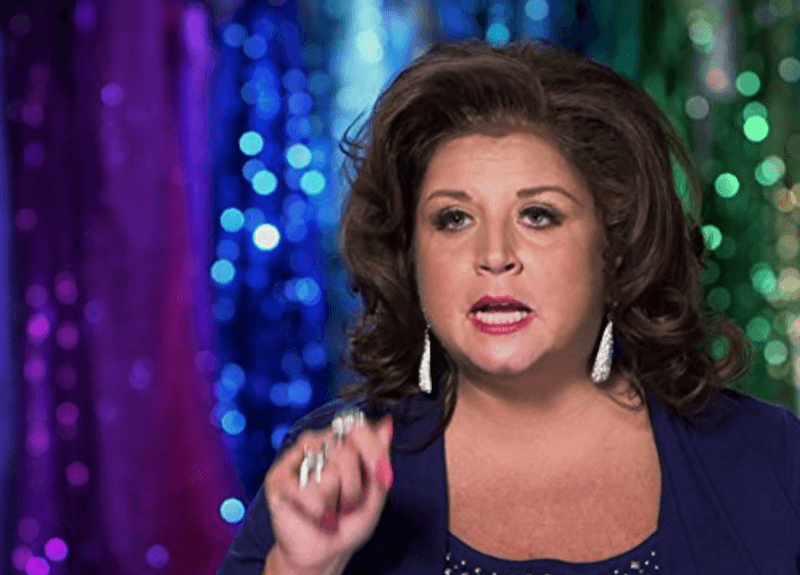 An on-screen fight led to two people suing each other before dropping the charges.
Before Abby Lee Miller went to prison, she was sued by co-star Kelly Hyland who accused her of assaulting and defaming her after they got into a brawl. She also claimed Miller started fights just for the show.
Hyland reportedly dropped the lawsuit and Miller dropped pressing the misdemeanor assault charge, according to Reality Tea.
Next: This reality show was sued for showing a man's dead body.

9. T.I.'s Road To Redemption sued for showing a dead body
The company reportedly paid a huge sum for showing a man's dead body.
The reality show was about T.I. trying to steer kids from a life of crime. In one episode, he took kids to a funeral home and was shown a man's dead body. They claimed he was a "hustler."
The family of this man named Joseph Williams sued to claim it was an invasion of privacy and a misrepresentation of him. Viacom ended up paying millions.
Next: This show was sued for taking in allegedly stolen merchandise.

10. Pawn Stars sued for melting down allegedly stolen $50,000 coin collection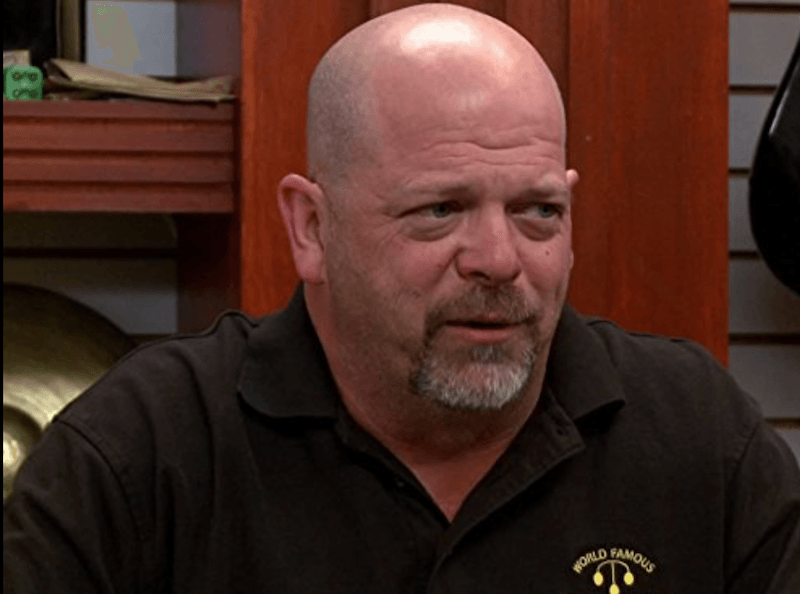 Sadly, a man's alleged stolen collection was lost.
David Walters claims his niece Jennifer Beckman stole his $50,000 coin collection then visited the Gold and Silver Pawn shop on three separate occasions to sell them, according to ABC News.
When Walters tried to get them on hold, they said they couldn't because they sold some of the coins and melted other down.
Next: This home improvement show was sued for damaging a property.

11. Love It or List It sued for allegedly leaving a home 'irreparably damaged'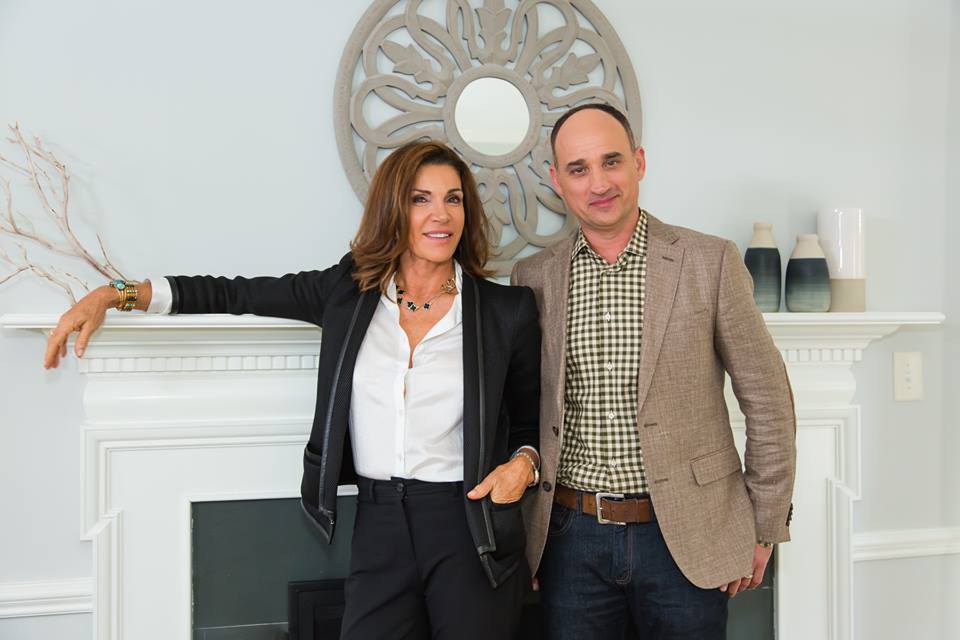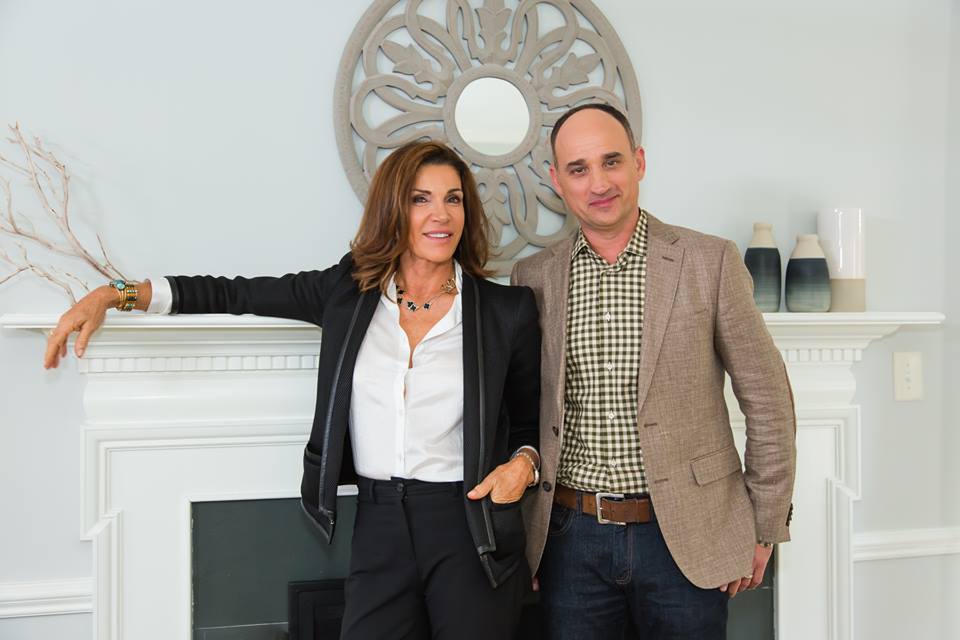 These two didn't love their renovation and sued for damages.
Deena Murphy and Timothy Sullivan sued the company behind the show because they claimed their home was irreparably damaged, according to People. They claimed a contractor left holes in their floor, didn't paint all the surfaces, and left paint on windows.
The parties ended up settling.
Next: This rapper was sued for sexual assault.

12. The Game of She's Got Game sued for sexual assault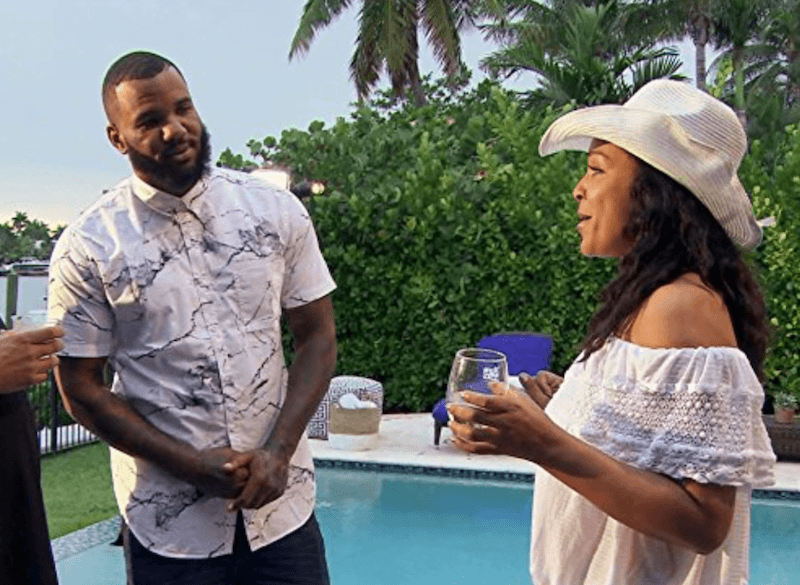 The star paid for damages in this lawsuit.
The rapper was accused of assaulting a woman on the set of his reality show and was seeking $13 million in damages, according to Source. The Game then sued Viacom for casting the woman.
Viacom was off the hook for the lawsuit against it, but the rapper was ordered to pay a settlement with the woman.
Next: This home improvement show allegedly left a couple with leaking sewage.

13. To Catch a Contractor sued for allegedly leaving a couple with a sewage spill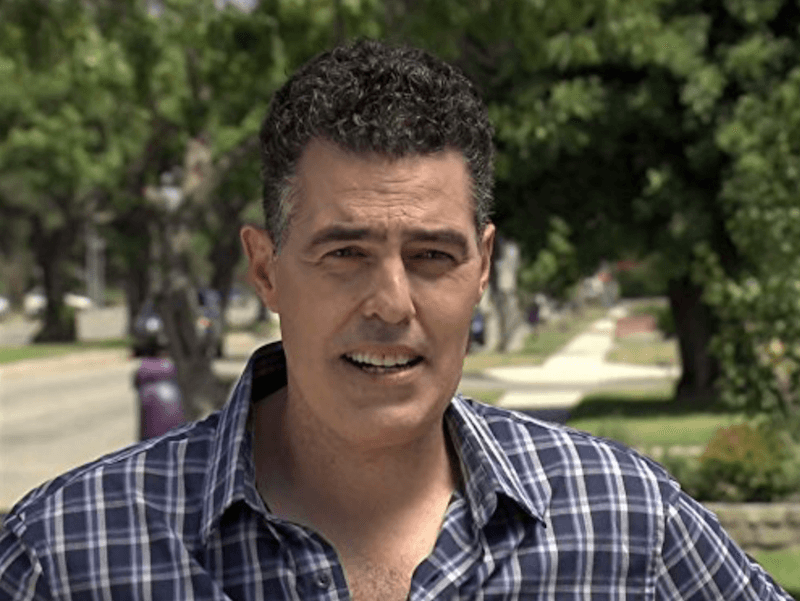 This couple caught up with Spike TV in court after this stinky situation.
Rochelle Kirk and Scott Waters sued the show after they agreed to give the show the rights to their story and access to their home in exchange of them providing a contractor to fix their problem left behind by a previous contractor.
The couple claimed their problem wasn't fixed and, instead, they were left with 200 gallons of raw sewage. The case is still ongoing.
Next: This basketball player was sued for allegedly stealing a show idea.

14. LeBron James sued for Shop Talk idea
The basketball player was sued by a company called Adventure Enterprises for allegedly taking the idea of a tv show, according to TMZ. People from the company claim they pitched the idea of a talk show with him that had a backdrop of a barbershop. The deal never worked out, but James later had a show called The Shop with him in a barbershop talking to people.
When James was confronted with this, he allegedly apologized and said it wouldn't happen again. But he was accused of stealing an idea from the company again.
Next: This lawsuit ended not one but two shows.

15. Harassment sued for dead body prank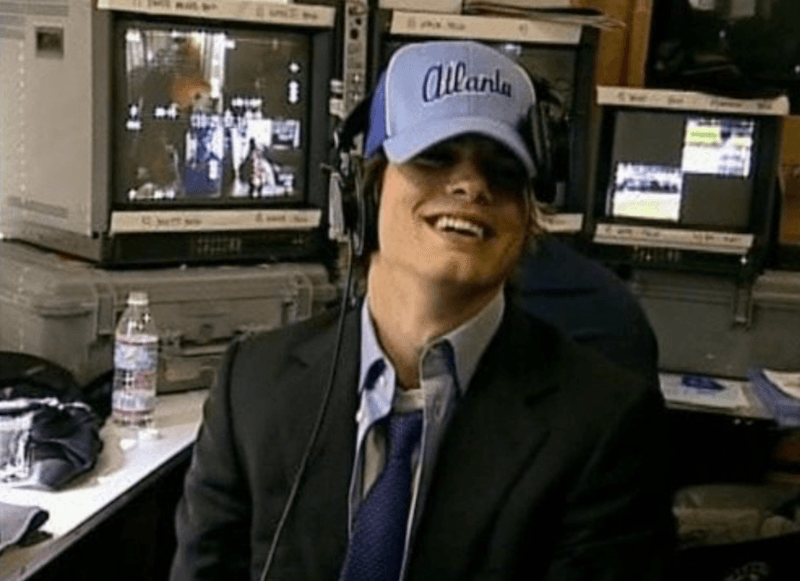 Ashton Kutcher tried to star in a second prank show, but it quickly took a turn for the worse when James and Laurie Ann Ryan claimed they checked into a room at the Hard Rock Hotel and saw what looked like a dead body surrounded by blood in their room, according to Las Vegas Sun.
On top of that, security reportedly didn't let them leave, and when Ashton Kutcher made his appearance, they weren't happy. Harassment was kept from airing and Punk'd was also canceled. It still doesn't seem like the lawsuit has been figured out.