The 1 Reason People Are Convinced Ivanka Trump Is Begging for an Invite to Meghan Markle and Prince Harry's Wedding
It seems like the entire world is waiting with baited breath to see Meghan Markle and Prince Harry tie the knot on May 19, 2018. Kensington Palace has already released a few details about the royal couple's impending nuptials. We know that it will take place at St. George's Chapel at Windsor Castle, Prince George, and Princess Charlotte will be in the wedding, and Markle reportedly wants her mother Doria Ragland to walk her down the aisle. However, Kensington Palace is keeping the couple's wedding guest list under wraps.
Though both the actress and her prince are playing coy about who they will be inviting to their celebratory day of love, it looks like President Donald Trump's daughter, Ivanka Trump, is trying to weasel her way into an invite. Here is the one reason people are convinced the "complicit" first daughter is begging for an invite to the wedding of the year.
800 lucky guests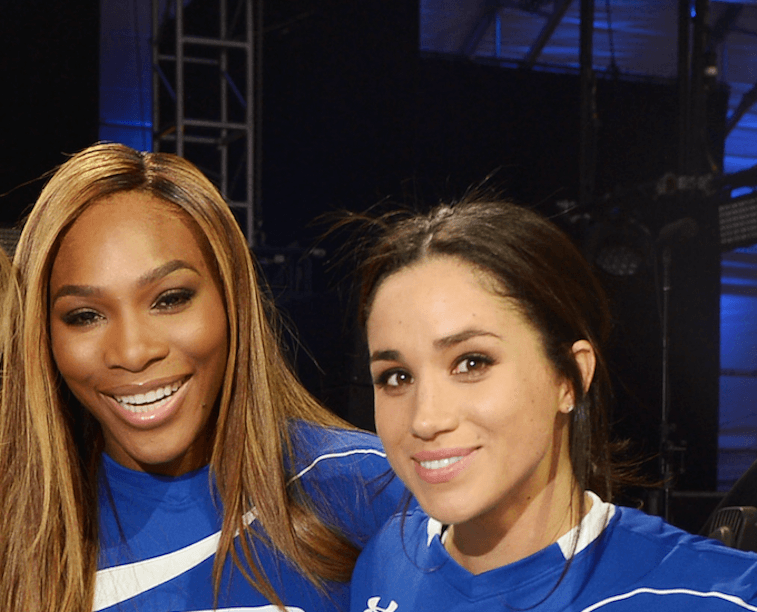 Along with the royal family, Britain's Prime Minister Theresa May and other fancy folks, Markle and Prince Harry also have friends in Hollywood, including tennis legend Serena Williams and actress Priyanka Chopra. St. George's Chapel holds approximately 800 guests, so the modern royal couple has quite a bit of work set out for them when it comes to picking their guest list.
We just hope J.K. Rowling gets an invite, for the culture.
The Obama question
During President Barack Obama's administration, Prince Harry and the rest of the royal family became very close to the former president and his wife, Michelle Obama. In fact, the royals and the former first family have remained so close that President Obama and the prince recently did an adorable BBC interview together.
A Radio 4 host explicitly asked Prince Harry if the Obamas would be invited to his wedding, and he diplomatically sidestepped the question saying that the guest list hadn't been finalized yet.
The Trump problem
Though it might seem obvious that the Obamas receive a wedding invitation, nothing is quite so straightforward in politics, especially when the Trumps are involved. The thin-skinned and childish President Donald Trump is known for his outlandish outbursts, threats, and fits, so the British Foreign Office fears the worst if Prince Harry and Markle decide to invite the Obamas.
President Trump obviously won't be getting an invitation from the progressive prince and his feminist fiancé, but if he sees the Obamas in the presence of Queen Elizabeth at such an intimate setting, surely his head will explode. After all, Trump hates the former president with everything in his being.
Desperate times
Not being well-liked isn't stopping the Trumps for trying to get on Prince Harry and Markle's radar — at least it's not stopping Ivanka Trump. The first daughter sent out a strange, 3-weeks delayed congratulations to the couple which made many people think she was fishing for an invite to their wedding.
She tweeted, "Wishing Meghan and Prince Harry a lifetime of love, laughter, and happiness together. I have no doubt that this couple will do extraordinary things, both individually and collectively. Congratulations!"
One Twitter user eloquently responded, "You know this won't get you invited to the wedding, right?"
Fallen idols
Ivanka Trump might have been able to garner a wedding invite if she'd stood up against her father and his horrible sexist and racist policies. Unfortunately, the Wharton grad has failed to do anything at all, which has cost her friends and admirers.
Markle herself used to respect the mother of three greatly. In 2014, the Suits alum wrote a gushing blog post on her now-shuttered site, The Tig. She said,
Staggeringly beautiful, no question, but so incredibly savvy and intelligent that she's not just carved a niche for herself under her father's famed Trump notoriety, she has undoubtedly created her own empire. It's so easy to knock the girls who come from privilege – to assume they rested on their laurels and garnered accolades simply by being fancy from the womb. But I always remember Ivanka being different – she wasn't dancing on tables as a teenager or releasing pop albums. She wasn't running amok publicly, swearing and being smacked with DUIs. Instead, she was graduating from The Wharton School (cum laude, I might add), launching the Trump Hotel Collection, and building her own brand. This much I know  – when we have drinks, I will make sure I order whatever she does – because this woman seems to have the formula for success (and happiness) down pat.
We're just going to take a wild guess and assume the women never sat down for drinks and that Markle wishes she never wrote those words.
A Trump-free zone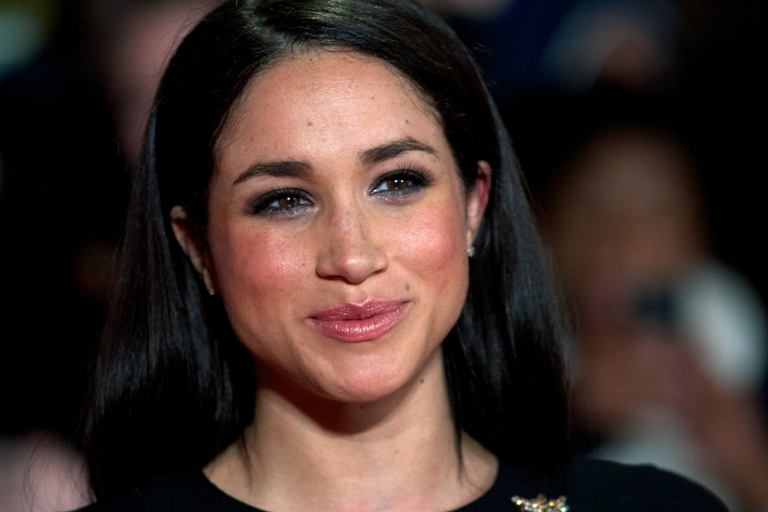 In fact, during election season, Markle was very vocal about her disdain for Trump. During an appearance on The Nightly Show with Larry Wilmore in May 2016, she said,
It's really the moment that I go, we film Suits in Toronto and I might just stay in Canada. I mean come on, if that's the reality we are talking about, come on, that is a game changer in terms of how we move in the world here. I think it was in 2012, the Republican Party lost the female vote by 12 points. That's a huge number and with as misogynistic as Donald Trump is and so vocal about it, that's a huge chunk of it. You're not just voting for a woman if it's Hillary Clinton because she's a woman, but certainly, because Donald Trump has made it easy to see that you don't really want that kind of world that he's painting.
It looks like Markle made good on her word to skip town.
Taking the high road
As it turns out, Markle and Prince Harry might not even have to worry about the Trumps ruining their special day with their faux well-wishes and fake nuclear buttons.
Harry has already told the Obamas he wants them at the wedding, but because of the political side of things, like the immense pressure that would follow to invite the Trumps, their appearance at the wedding hangs in the balance. If they don't go, it will be because the Obamas have turned around and said, "We understand the situation you're in, let us make it easy for you."
It's always up to the Obamas to take the high road.
Follow Aramide on Twitter @midnightrami.
Check out The Cheat Sheet on Facebook!