The 1 Reason a Prince William Cheating Scandal Would Never Actually Be True
Prince William and Kate Middleton have been married for nearly eight years. After three children together, and just when the couple thought they'd dodged the tabloid scandal bullet, they're hit with a major rumor: William reportedly cheated on Kate with her best friend, Rose Hanbury. But is this even possible? Physically, yes. But mentally, there are countless reasons why Will would never do this.
Will has a pristine royal track record
Out of all the members of the royal family, Will arguably has the best reputation of them all. In his 36 years, he has never been at the center of any major scandal. His father has been at the center of a cheating scandal, his brother was caught making a few reckless decisions growing up, and Will has — well, nothing. For years, Will has done his best to polish his royal reputation and prepare himself to be the best leader possible. He helped his brother overcome his own emotional issues and stood tall amidst everything going on between his parents 20 years ago. It's hard to imagine he would ruin everything he had worked for over one fling.
He saw what Prince Charles' affair did to Charles' and Camilla's reputations
Will witnessed everything first hand when it came to his father's affair. He was three years older than Harry, so he understood what was going on a bit more than his brother did, and everyone tried their best to prevent Harry from finding out. But Will saw what it did to his father's reputation. Plus, it took Will years to forgive and accept Camilla. Will and his father didn't have the strongest relationship growing up, and being there through all of this only strained things even further. Will has said in the past that he's doing his best to give his own children the most normal lives possible.
William would never cheat on his wife because he saw what it did to his own mother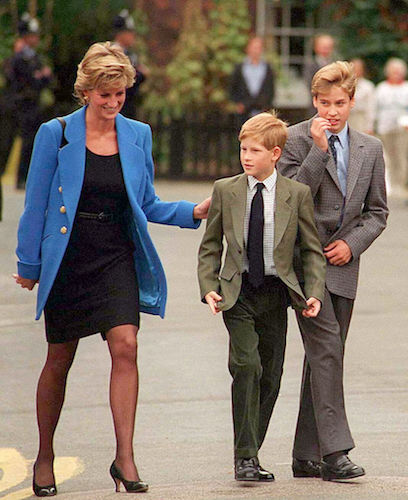 If there had to be one reason why Will would never cheat on Kate, it's because he saw everything it did to his mother when Charles cheated on her. Diana became extremely depressed, she struggled with bulimia, and she ultimately felt trapped in her own life once she learned about what was happening between her husband and another woman. And now that Will is older, he understands what she went through more than ever. It's hard to believe anyone, especially someone as seemingly respectable as Will, would ever put his wife through what his mother had gone through. It's almost impossible to digest the thought of Will coming full circle.
Will would never put his own kids through what he went through
In addition to not wanting to put Kate through that, Will would never want to put his own children through that. He knows what it feels like to have two parents who didn't love each other and to have a father who made terrible mistakes. He would never want to set that example for his own children, especially when they're growing up and these years are extremely vital to their development. With the damage done to himself, his mother, and his father, Will doesn't seem capable of the acts the tabloids have accused him of doing.
Check out The Cheat Sheet on Facebook!