The Surprising Reason the Jonas Brothers Got Back Together
The Jonas Brothers are back together and all is right in the world… but why did the musical trio decide to reunite? The reason they're making music as a band again is surprising since they weren't actively planning a reunion.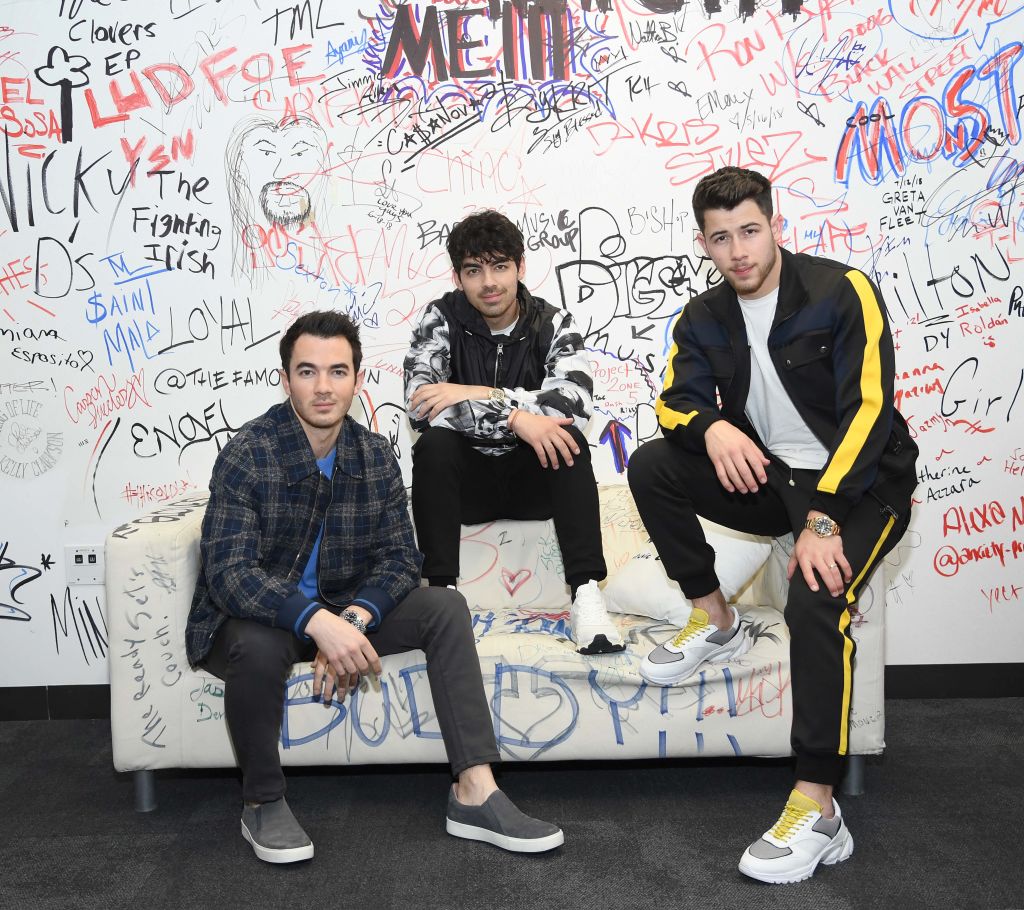 The Jonas Brothers announced they are back together
The big announcement that they were reuniting was definitely well-received, then followed up by more excitement over the release of the single and music video for the new song, "Sucker."
The bros also are about to spend a week on The Late Late Show with James Corden, promoting their newly reunited band and likely revealing a tour schedule (we can hope).
Why did the Jonas Brothers decide to reunite?
Interestingly, Kevin, Nick, and Joe Jonas weren't planning this reunion, but rather, they were working together on a documentary about their lives and things just fell into place.
That documentary collaboration turned out to be a therapy session, as Nick told the Elvis Duran Show: "We spent a lot of time filming again, and then I think we realized that there was a magic there we missed. I sort of began the conversation about doing this again and after a few more conversations they came around."
He shared that "some good healing happened during filming this documentary," explaining, "we're in the best place as family, which is the most important thing. From there, this music and new chapter have just been incredible."
Joe added that "It took a lot of time. Talking through a lot of those things, especially for us as a band, but especially as a family, like we had to work through and understand what we were going through when we were that young. It was interesting because for so many years we just put it under the rug and said, 'OK, we're done. Let's just rebuild our friendship and relationship as brothers.'"
Kevin also noted how cathartic doing the documentary was, explaining: "[It] was great because we had to have real conversations and not hold back. So for us, it worked out in a good way."
A drinking game inspired some honest conversation
The Jonas Brothers also revealed during their radio interview that a drinking game helped in a big way.
Nick shared: "We put a bunch of questions in a fish bowl that we always wanted to ask each other." One person would answer a question and the other brothers rated the honesty of the response, with a 1 rating being the best, and a higher rating meaning each person would have to drink for that many seconds.
Kevin said, "We didn't hold back, we asked the questions we really wanted to ask." Oh to be a fly on the wall during that drinking game!
What Jonas Brothers fans can expect
Fans are fully on board with this Jonas Brothers reunion, but Nick noted that they're different from "the Jonas Brothers of 2009." Notably, their personal lives have informed these changes a bit, as Nick explained that "the biggest factor in that is that we have our lives sort of set up," but "this is really about saying: we're not taking ourselves too seriously this round. We're so thrilled that we're in a healthy place as a family and we want to include everyone in that."
Joe also explained their sound, as he shared that they worked at "balancing Nick's sound, DNCE's sound and, to be truthful, Kevin bringing so much heart into this… it was really important to be able to blend the three and so, we have probably 30, 40 songs recorded that we can't wait to release."