The Real Reason Why Prince Harry Is 'Fiercely Protective' of Baby Archie
Every parent wants the best for their child, but in the case of Prince Harry and Meghan Markle, they reportedly plan to go to great lengths to protect their son Archie from the spotlight. It's no easy task but, according to one royal expert, Prince Harry is "fiercely protective" of Archie.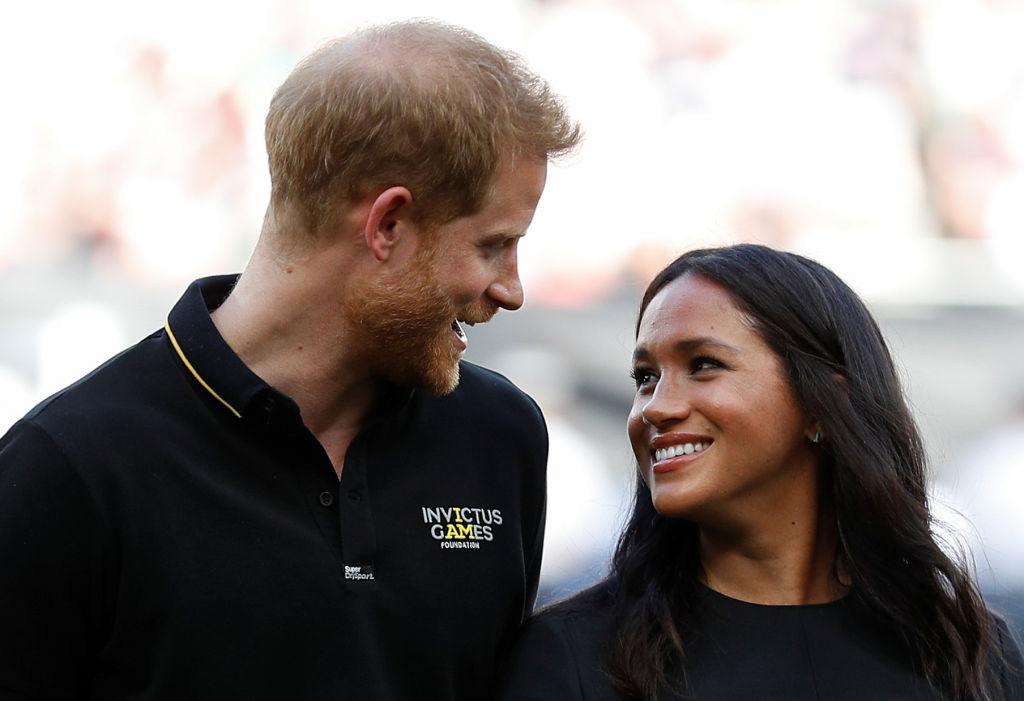 Prince Harry hopes Archie will have more privacy than he did
As a member of the royal family, Prince Harry knows all too well what it's like to live life in a "goldfish bowl" with the world watching your every move. Prince Harry and his brother, Prince William, have been in that fishbowl their whole lives but Harry is hoping his son will have more privacy.
The couple is doing everything they can to keep Archie out of the spotlight, beginning with controlling the media access to their son when he was born, to their Instagram posts showing off his toes or covering his face, to the private christening ceremony they shut the public out of.
A royal insider told Daily Express that, "with the exception of his time in the forces Harry has lived his entire life in the goldfish bowl of public scrutiny." The insider continued, "And, although he recognizes his duty, he is fiercely determined to protect his newborn from the glare of public opinion which he has had to bear — which became especially oppressive when he lost his mother Diana."
Why Prince Harry is 'fiercely protective'
Given his upbringing in the public eye, including the very public way he had to deal with the death of his mother, Prince Harry is determined to maintain some privacy for his child.
The insider noted: "Harry and William had to go through that unbearable grief [of their mother's passing] not in private but before the eyes — and camera lenses — of the entire world. He was just a kid and he hated it."
The source further shared: "Harry is fiercely protective of Archie and has promised him he will never have to go through that. Of course Meghan, who has lived a large part of her life in front of cameras, agrees wholeheartedly. He'll basically protect Archie with his life."
Archie's christening was very private
Fans saw first hand the efforts Prince Harry and Markle are taking with their son when the baby's christening and the identity of Archie's godparents were kept a secret.
The insider explained: "Harry knew he would get it in the neck for not inviting the cameras in but he put Archie first — what father wouldn't? And those people having a go at him should step off and consider for a second what they would do if it was their kid."
The source shared that Harry should be afforded this privacy, noting, "Harry has pulled on a uniform and served his country, he's an outstanding diplomat for Great Britain and he has sacrificed a normal private life to do so. He just wants the best for Archie."
The couple did share photos from Archie's christening, with the caption explaining the significance of the christening gown, noting: "The original Royal Christening Robe, made of fine Honiton lace lined with white satin, was commissioned by Queen Victoria in 1841 and first worn by her eldest daughter. It was subsequently worn for generations of Royal christenings, including The Queen, her children and her grandchildren until 2004, when The Queen commissioned this handmade replica, in order for the fragile historic outfit to be preserved, and for the tradition to continue."