5 Reasons 'Hamilton: An American Musical' Is Still Making Headlines
A hip-hop musical about America's Founding Fathers — sounds like a joke, right? By this point, you probably know it's not — and that it's actually the most popular product to come off the Great White Way in decades. Hamilton: An American Musical opened on Broadway in July 2015, and since then has become the subject of relentless attention from both the media and its ardent fans. In fact, it's bucked nearly every assumption we might have about the mass appeal that a musical can have, because it just seems to be getting more popular as time goes on.
It turns out that the actual awesomeness of the play itself is only part of its successful formula. Here are five reasons that Hamilton is still making headlines more than a year after its debut.
1. Hamilton's politics are pretty timely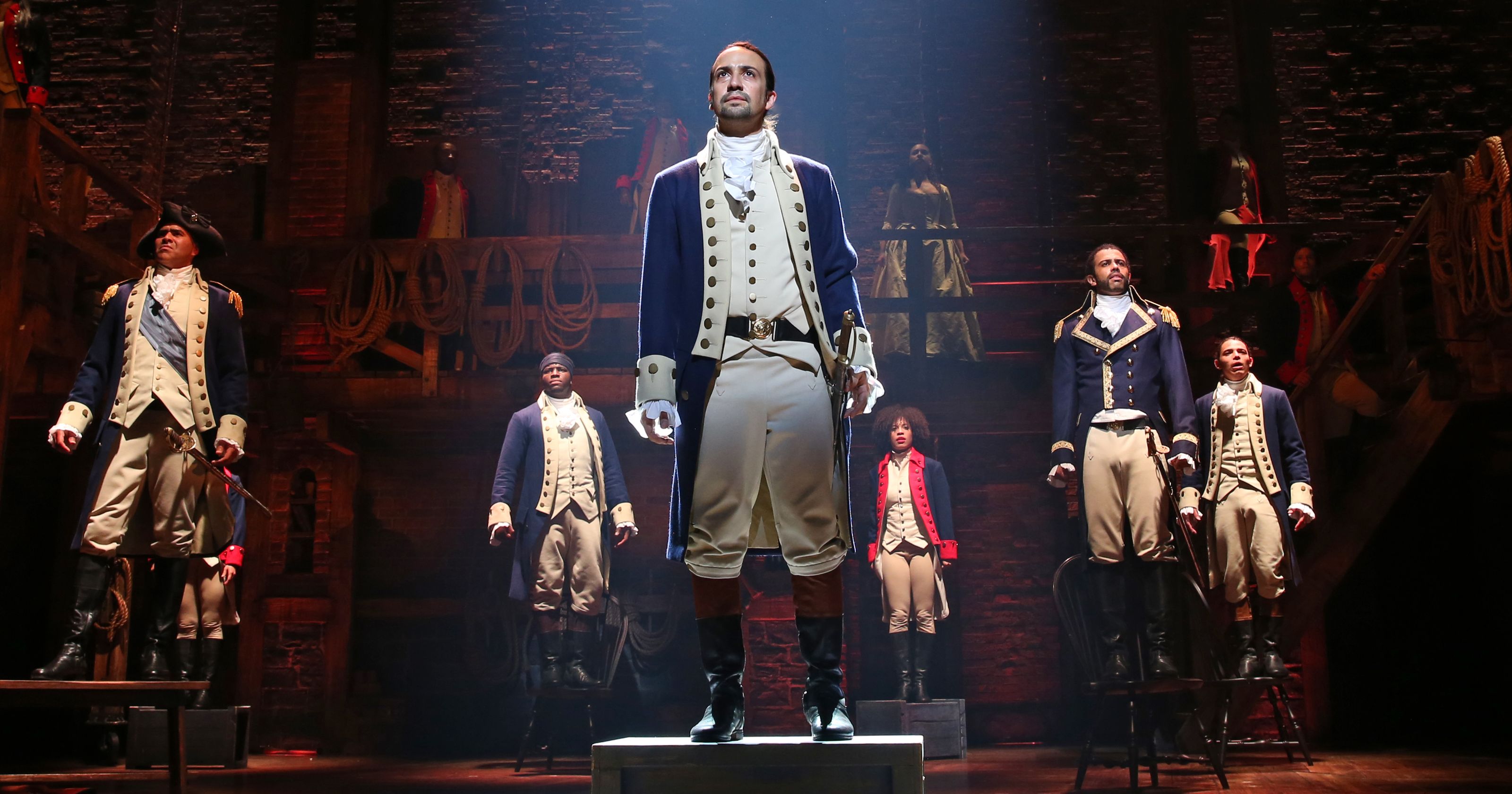 Hamilton's creator and former star Lin-Manuel Miranda may or may not have considered his timing when he helped bring the show to Broadway in 2015. But whether it was on purpose or entirely by kismet, the blockbuster musical has managed to make waves because it's not only giving viewers a history lesson — it seems to be commenting on our current events, too.
Part of what initially made theater fans and newbies alike pay attention to Hamilton was the unique way it tells the story of Alexander Hamilton and his historical compatriots and enemies. The show features an incredibly diverse cast of actors who often look nothing like the figures they're portraying. And while the show isn't about that, it serves as a pointed commentary at a time when Americans are talking about the role that racism, immigration, and women's rights play in our modern society.
Many fans and critics have drawn parallels between Hamilton's core story and events that occurred during the presidential election and its aftermath. And the cast and crew haven't been shy about sharing their political opinions. At June's Tony Award ceremony, Miranda gave an emotional and passionate speech about love and compassion in the wake of the mass shooting at a gay nightclub in Orlando. And after Vice President-Elect Mike Pence attended the show — and drew boos from audience members, given his more conservative views on many social issues — actor Brandon Victor Dixon used their curtain call to address him and ask for his support.
Both of these events became trending topics across social media — and the latter drew both criticism and praise. Some, who opposed Dixon's speech — including President-Elect Donald Trump — felt that the theater should be a place devoid of politics. But with a show that already has a history of getting political, remaining neutral will likely be a hard feat for the cast and crew of Hamilton to accomplish in the coming months and years.
2. For a Broadway musical, it's got a wider-than-normal appeal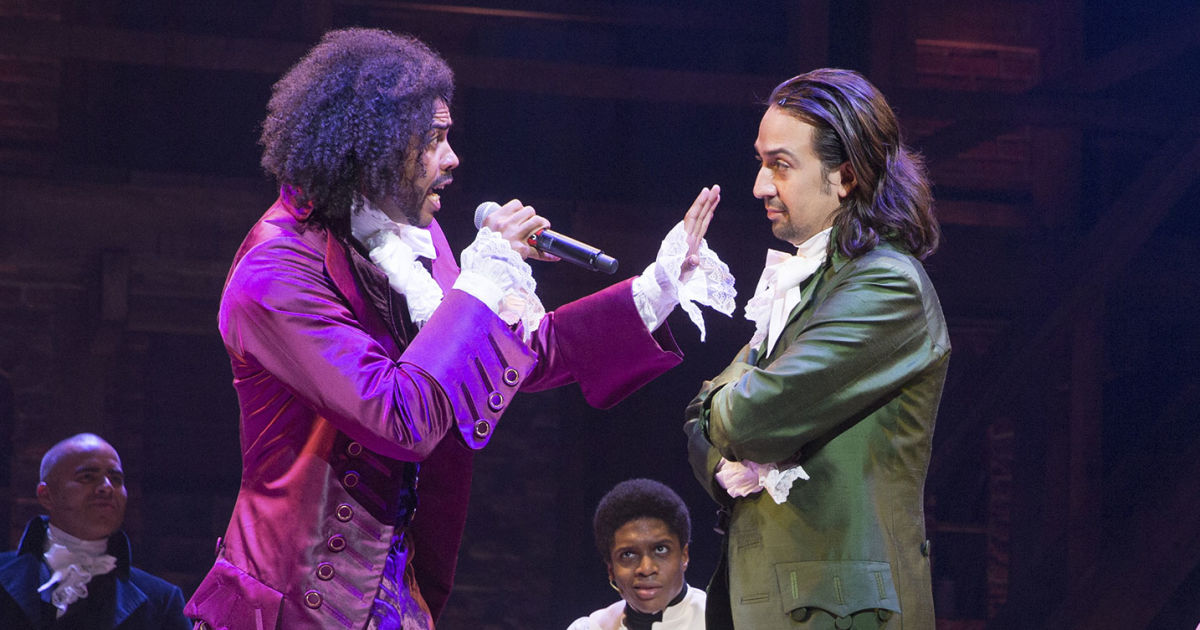 Most Broadway musicals follow a pretty standard formula as far as merchandising is concerned. You can buy tickets to see it, grab the cast recording, and maybe pick up some swag at the theater box office. But Hamilton has really upped the ante in terms of introducing the show to a broader audience. The cast and crew appeared in the Grammys, and their performance was considered by many to be one of the best of the night.
This fall, PBS debuted Hamilton's America, a feature-length documentary that both chronicles the musical's creation and tells the history behind many of its most memorable moments. By year's end, Lin-Manuel Miranda will make a guest appearance on Comedy Central's popular Drunk History, where he'll (drunkenly) tell the story of Hamilton's first encounter with his eventual murderer, Aaron Burr. And on December 2, the highly-anticipated Hamilton Mixtape will hit shelves. This full-length album features A-list rap and R&B stars like Common, Busta Rhymes, the Roots, and Alicia Keys, covering and re-imagining the musical's songs.
Between these varied creative ventures, Hamilton has proven that it can appeal to everyone from history buffs to pop music fans.  And there's no telling what else Miranda and company will cook up to keep the show's legacy going.
3. Its cast and crew have serious star power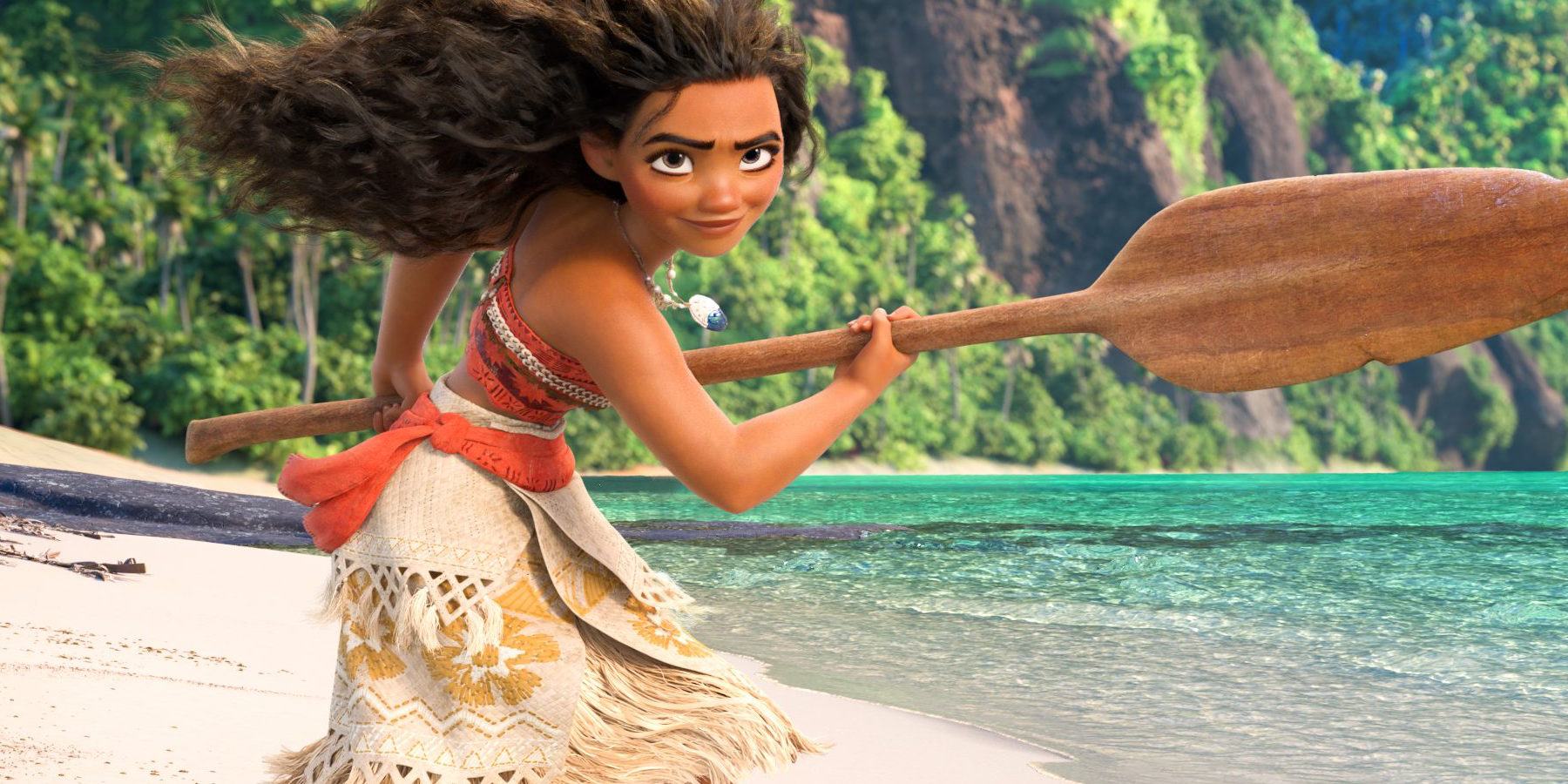 Two years ago, Lin-Manuel Miranda wasn't exactly a household name. Now, he has more than a million followers on Twitter, he's hosted Saturday Night Live, and he's halfway to the coveted EGOT (Emmy, Grammy, Oscar, Tony). But his fame isn't just due to his work in Hamilton — he's branching out into other arenas, like songwriting for Disney's new film, Moana.
And Miranda isn't the only emerging celebrity from his record-breaking show. Former stars Daveed Diggs, Jonathan Groff, Renee Elise Goldsberry, and Phillipa Soo have all scored high-profile post-Hamilton gigs. For Diggs, it's a guest-starring gig on Black-ish; Groff will appear in Netflix's Mindhunter; Goldsberry has a starring role in the same network's Altered Carbon; and Soo is launching her own Broadway show, an adaptation of the beloved French film, Amélie. Hamil-fans will no doubt continue to follow these actors' careers — and given how much they have lined up, it seems like they'll be pretty busy.
4. Hamilton just keeps winning stuff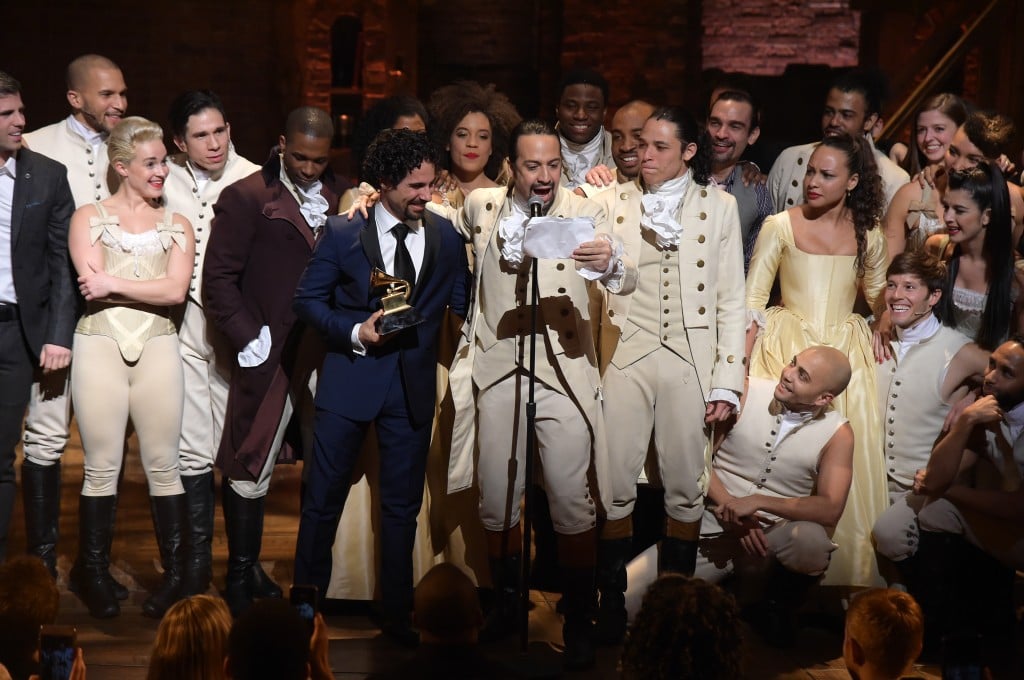 A Pulitzer Prize. A Grammy. Eleven Tony Awards. At this point, it seems like Hamilton is on such a big winning streak, it could win an Oscar before it's even made into a movie. While it's not uncommon for a great musical to pick up some accolades here and there, there's something pretty extraordinary about the attention that Lin-Manuel Miranda's show has received. It's sold out through 2017 on Broadway, and its Chicago production is equally as popular. Tickets regularly go for over $1,000, which makes it the most expensive show in New York City. And the original cast recording is certified double platinum, a rare feat for an album of show tunes. So Hamilton isn't just a success when it comes to accolades — it's #winning all the way to the bank.
5. It's become a part of the pop culture lexicon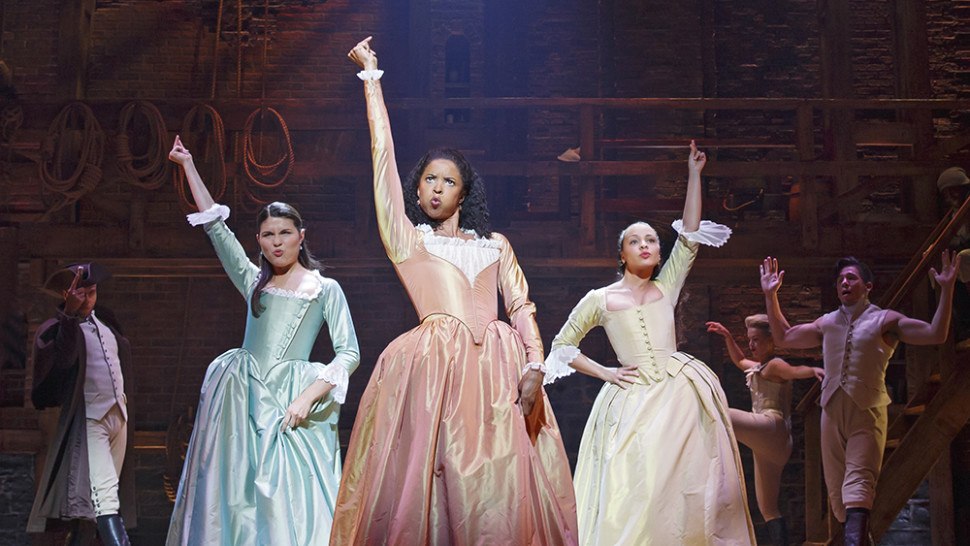 How many musicals can you name off the top of your head? Even if you're barely aware of the Broadway scene, it's likely that you can think of at least a couple. While there have been thousands of musicals staged over the years, only a few really reach widespread attention and acclaim. We recognize the mask from The Phantom of the Opera, or hum the songs from Les Misérables under our breath from time to time.
Like most famous musicals before it, Hamilton is quickly becoming a part of our cultural lexicon. It's been parodied on The Simpsons, name-dropped on SNL, and even quoted in political speeches this year. It's the type of show that transcends its own entertainment silo and becomes a thing you just know about — and aren't even necessarily sure how. Given Hamilton's steady popularity and its relevance, it's likely it won't stop showing up in the news for quite some time.
Follow Katherine Webb on Twitter @prufrox
Check out Entertainment Cheat Sheet on Facebook!