Rebel Wilson Says She and Adam Devine Are the "New Emma Stone and Ryan Gosling"
Rebel Wilson and Adam Devine – recently off a press tour with Priyanka Chopra for Isn't It Romantic – have starred in three Hollywood Blockbusters together. From the Pitch Perfect franchise to this new "anti-rom-com," they've developed a strong bond off the screen, and their connection is evident while watching them perform.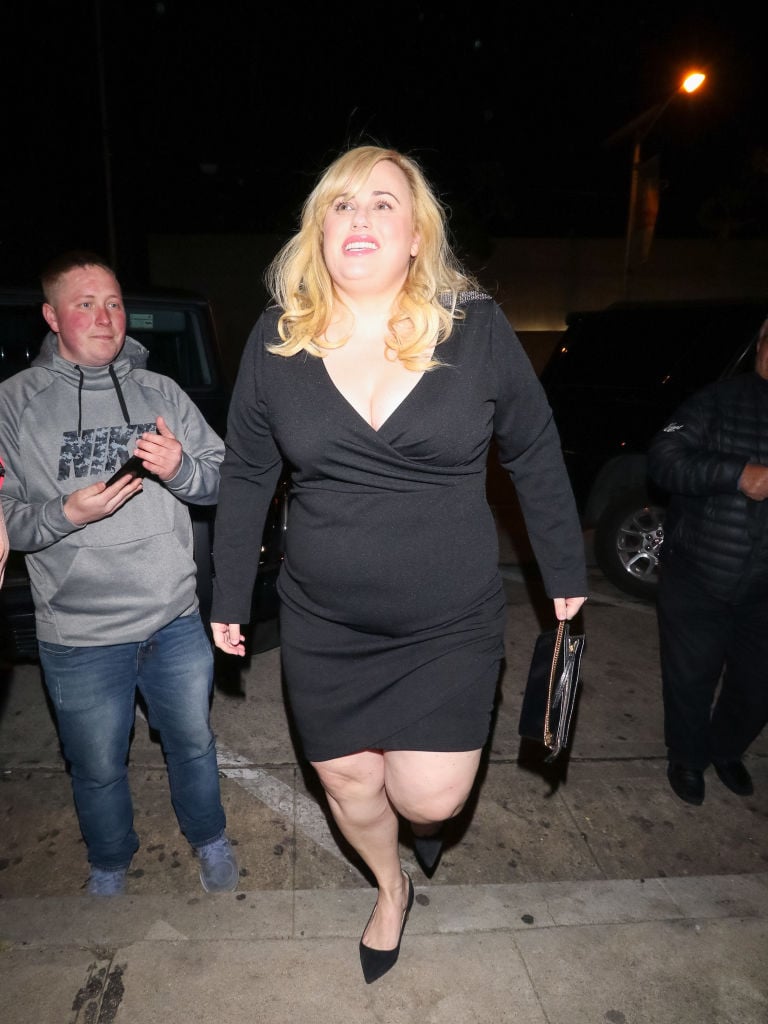 In a recent interview with PopSugar, Rebel Wilson discussed her relationship with Devine, as well as the ease at which they snap into character when playing across from each other. She stated:

"We both improvise a lot on set, so our styles just always go so well together. I'm never nervous to do a scene with Adam because I just know our comedic styles go really, really well together. We joke that we're like the new Emma Stone and Ryan Gosling because we've just been doing [so many] movies together. He's just the most awesome guy. And it's been great to know him now for like eight years"


PopSugar

While telling PopSugar that they improvised a lot during the filming of Isn't It Romantic, much of their improvised comedic sketches did not make it to the final cut, for their comedy tends to take an R-rated approach when left unmonitored.

How did Rebel Wilson and Adam Devine meet?

Rebel Wilson and Adam Devine first met on the set of Workaholics, according to Bustle, Wilson had to make out with Devine for her cameo role on the show. While Wilson didn't know Devine before this moment, it would be the start of a great friendship between the two.
According to her interview with PopSugar, Rebel Wilson has enjoyed watching Adam Devine grow as an actor; there is a lot of mutual respect and love between the two performers, which makes seeing them side-by-side so enjoyable.
Will Rebel Wilson and Adam Devine be in another movie together?

Still riding the waves of Isn't It Romantic, news regarding another film with the favorite duo is yet to be announced; however, if the two know what's good for the box office, they will likely plan to star in a movie together again.

While you wait for a trailer with these two performers front and center, be sure to catch them in their upcoming individual projects.
Rebel Wilson to star in 'Cats' and 'The Hustle'

Rebel Wilson will star in the highly-anticipated movie musical Cats as Jennyanydots. Set to premiere December 20, 2019, this movie features a star-studded ensemble including Jennifer Hudson, Idris Elba, Ian McKellan, Taylor Swift, James Corden, and more.
Jennyanydots, with a fairly large role in Cats, boasts her own musical number and has lines in several other characters' songs. She is light-hearted and humorous; she naps all day and runs the household when the rest of the family is asleep at night.

From her lead role in Pitch Perfect, audiences know that Rebel Wilson boasts a strong set of pipes and impressive comedic timing. What better role for the actress than a funny cat with singing talent?

Rebel Wilson will also star in The Hustle alongside Anne Hathaway, coming to theaters May 10, 2019. Hathaway and Wilson play female scam artists who team up to take down the men who have wronged them. Anne Hathaway plays the high-class con, while Wilson portrays the low rent schmoozer.
Adam Devine to star in 'Green Eggs and Ham' and 'The Righteous Gemstones'

Adam Devine will appear on the small screen in 'Green Eggs and Ham' and 'The Righteous Gemstones;' the former is currently filming while the latter show is in pre-production, according to IMDb.

Devine is also set to star in Disney's Magic Camp and Lexi. Lexi is a comedy that explores the consequences of loving your phone more than anything else. Magic Camp follows Andy (Devine), who returns to his childhood camp as a counselor, hoping to reignite his career, according to IMDb.