Recent 'Game of Thrones' Casualty Goes to Netflix Original 'Narcos'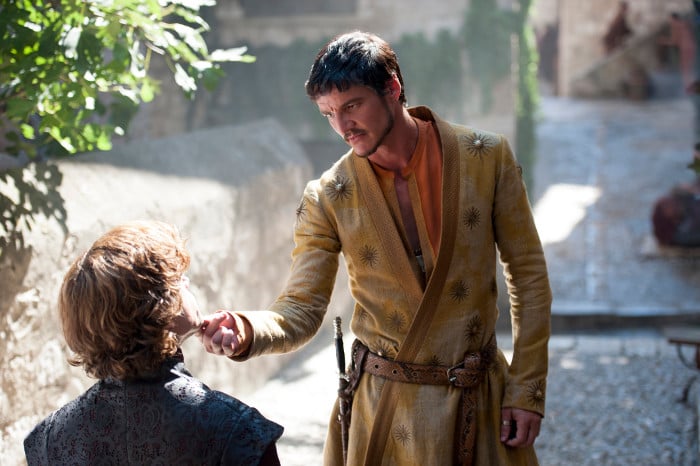 Spoiler alert: This article contains information about Game of Thrones Season 4, Episode 7.
Fans of Game of Throne's Prince Oberyn Martell might still be mourning after the beloved character was killed off in typical Game of Thrones fashion in "The Mountain and the Viper," but the actor who played Oberyn will be back on TV soon, albeit in a very different series. Pedro Pascal is set to star in the Netflix original series Narcos opposite Wagner Moura, Entertainment Weekly confirmed. The casting news was first reported by Deadline.
Narcos is a drama about cocaine smuggling on the U.S.-Mexico border based on the true events surrounding the spread of increasingly powerful drug cartels and government efforts to stop them. Moura will play the infamous Columbian drug kingpin Pablo Escobar and Pascal will play Javier Pena, a Drug Enforcement Agency agent assigned to find and kill Escobar.
Pascal is best known for playing Oberyn Martell on Game of Thrones. The character was introduced in the most recent season, and fans quickly fell for him. But it's dangerous to get attached to characters on Game of Thrones, and in "The Mountain and the Viper," Oberyn is killed off while pursuing revenge for the rape and murder of his sister and her children. Oberyn was able to slay the soldier named the Mountain that killed his sister, but as Oberyn tried to force the Mountain to admit to his crime, the Mountain was able to crush Oberyn's head.
Pascal spoke to Entertainment Weekly about the character's death and finishing his role on the show. When asked what Oberyn's biggest weakness was, Pascal said: "Getting too close and being too far delivered by his own passions. Because ultimately, it is about defeating this man who raped and killed his sister, but before he can do that, before he can end this man's life, he needs a confession. He needs to hear it. And interestingly I had this great conversation with [Thrones co-star] Lena Headey about Oberyn's journey, and how even though it ends badly, he still hears the confession, you know? I don't even need to go on after that once it's been said out loud. And the ecstasy of achieving that, even though it's being achieved in the instance of my demise."
Netflix has had great success with its original programming, winning Emmys for the political drama House of Cards and gaining huge critical acclaim for the women's prison drama Orange is the New Black, which is considered to have some of the best representations of diversity in terms of both race and sexuality on television. Given the high bar that has been set by those shows, Narcos is hoped to be another strong drama from the online television streaming service.
Pascal has also had recurring roles on USA's Graceland and NBC's The Mentalist. Narcos is set to premiere on Netflix next year.
More From Wall St. Cheat Sheet:
Follow Jacqueline on Twitter @Jacqui_WSCS