The Record Jennifer Aniston and Adam Sandler's 'Murder Mystery' Movie Broke on Netflix
Netflix has a new record-breaking film on their hands with Murder Mystery.

The 97-minute comedy starring Jennifer Aniston, 50, and Adam Sandler, 52, follows the fictional couple of Audrey and Nick Spitz as they travel to Europe and are suspected of killing a billionaire.

The record Jennifer Aniston and Adam Sandler's 'Murder Mystery' movie broke on Netflix

Murder Mystery is Netflix's newest original film in the streaming service's line up. It's also already broken a big record.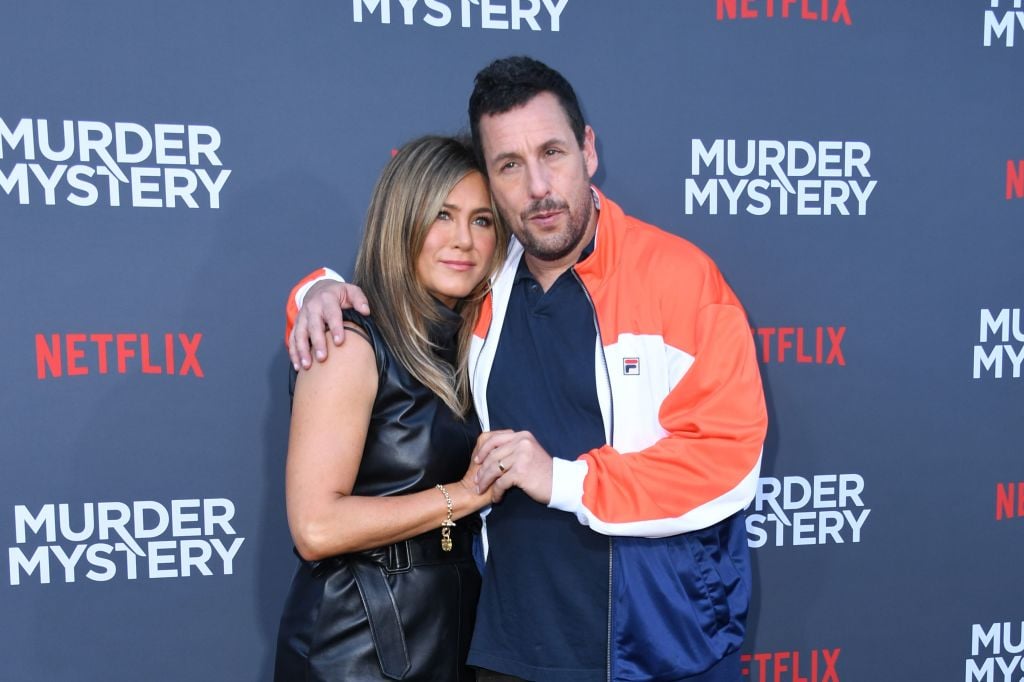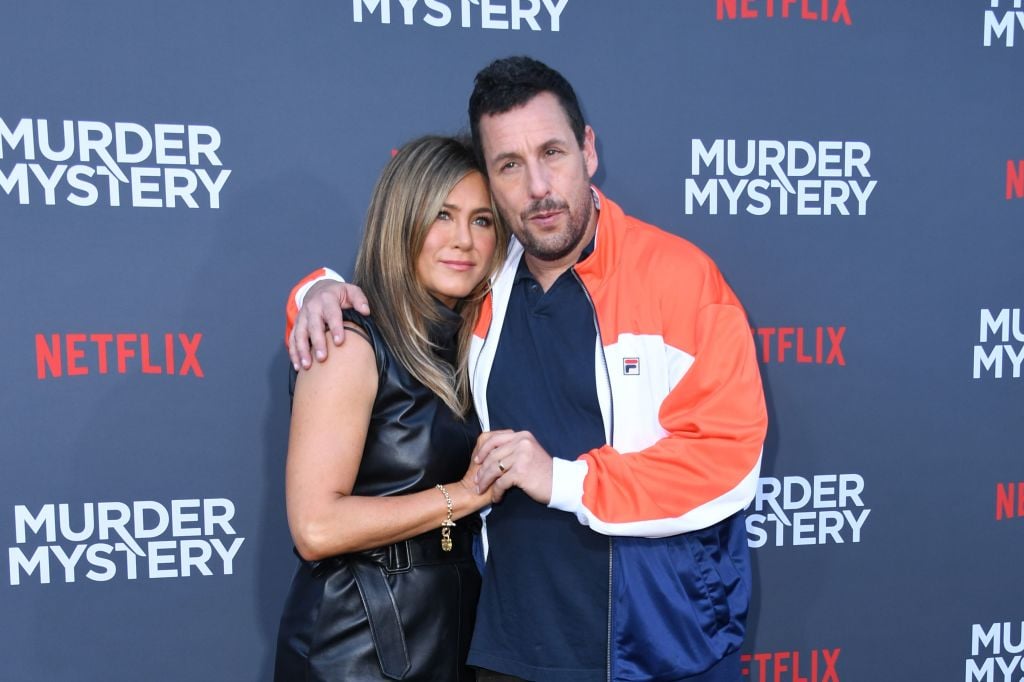 On June 18, 2019, the Twitter account, Netflix Is A Joke, sent out the following tweet:

"ADAM SANDLER AND JENNIFER ANISTON BREAKING NEWS ALERT

30,869,863 accounts watched Murder Mystery in its first 3 days – the biggest opening weekend ever for a Netflix Film. 13,374,914 accounts in the US and Canada, and 17,494,949 more worldwide."

Upon first glance, the Twitterverse may have assumed the "breaking news" to be a joke. After all the information came from a self-proclaimed "joke" account with a bio that says, "a @Netflix comedy comedy account run by total tuna cans."

But, a Netflix spokesperson confirmed the numbers were correct, according to Variety.
Nearly 30.1 million accounts watched the PG-13 flick in 72 hours meaning Murder Mystery broke viewing records held by another Netflix original.

Netflix is sharing data to 'be more fully transparent'

Expect to learn more about the Netflix's data in the future. Previously, the streaming giant withheld stats but has recently decided to release reports on numbers.

"Over the next several months, we are going to be rolling out more specific, granular reporting," Ted Sarandos, Netflix Chief Content Officer said during the company's Q1 earnings call. "First to our producers, and then to our members, and be more fully transparent about what people are watching on Netflix around the world."

See Adam Sandler in more Netflix original movies in the future

Another thing to expect besides more data from Netflix is Sandler in more Netflix movies.

The comedian and actor signed a deal with Netflix in 2015 to star in four films, then signed another deal in 2017 to make four additional films.

This caused us to wonder, "Why exactly does Netflix like Adam Sandler so much?", but now with Murder Mystery a huge success, the writing's on the wall and Netflix is laughing all the way to the bank.

So far, Sandler's made The Week Of (2018), Sandy Wexler (2017), The Do-Over (2016), The Meyerowitz Stories (2017), and The Ridiculous 6 (2015) with Netflix in addition to Murder Mystery (2019).

According to his contract, Sandler is obligated to make two more films with Netflix.

However, due to the success of Murder Mystery, executives at the streaming service may want to extend Sandler's contract or make a sequel to Murder Mystery.
We'd venture to say there'd be no convincing on the parts of Aniston or Sandler, who are longtime friends, to star in a sequel. What's better than getting to spend time with a friend while making big money shooting a movie in Europe?