'Red Table Talk': T.I. Claims His Hymen Comments Were a Joke
Is HymenGate finally over for T.I.? We are sure he certainly hopes so.
In an attempt to clear his name and get rid of all of the hate that he was receiving on the internet for claiming that he does yearly hymen checks on his daughter, the rapper went on Red Table Talk.
But was a sit down with Jada Pinkett Smith enough for him to earn the internet's forgiveness?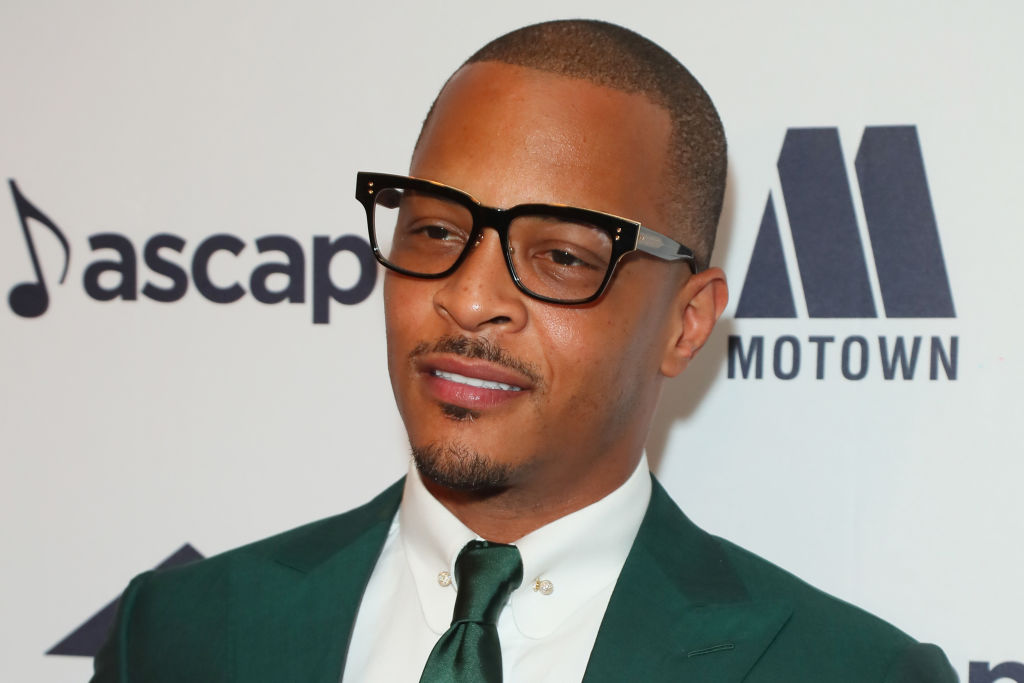 What was HymenGate?
The controversy all started when T.I. was a guest on Nazanin Mandi and Nadia Moham's podcast Ladies Like Us. While there, he was asked if he had talked to his daughter about sex.
"Not only have we had the conversation — we have yearly trips to the gynecologist to check her hymen," he said of his daughter, Deyjah Harris. "Yes, I go with her."
"So we'll go and sit down and the doctor comes and talk, and the doctor's maintaining a high level of professionalism," he continued. "He's like, 'You know, sir, I have to, in order to share information' — I'm like, 'Deyjah, they want you to sign this so we can share information. Is there anything you would not want me to know? See, Doc? Ain't no problem.'"
T.I. admitted that doctors tried to tell him that hymens aren't exclusively broken during sex so they don't actually indicate virginity.
"And so then they come and say, 'Well, I just want you to know that there are other ways besides sex that the hymen can be broken like bike riding, athletics, horseback riding, and just other forms of athletic physical activity,'" he said. "So I say, 'Look, Doc, she don't ride no horses, she don't ride no bike, she don't play no sports. Just check the hymen, please, and give me back my results expeditiously.'"
HymenGate
Since then, T.I. has been bombarded with negative comments about how overbearing he is with his daughter.
"Unfortunately, he is dead serious," Iggy Azaela, who was formerly a part of T.I.'s Grand Hustle Records tweeted.
"Really I wish the women who interviewed him would have said something to him," she continued. "He has serious control issues with women in all aspects of his life & needs therapy."
Even Planned Parenthood came out and condemned T.I.
"Some people think you can tell if someone's had sex before if their hymen is stretched open," the organization tweeted. "But that's not the case. Say it with us: YOU CAN'T TELL IF SOMEONE'S HAD SEX BY THE WAY THEIR HYMEN LOOKS OR FEELS."
"Some people just naturally have hymens that are more open," Planned Parenthood continued. "And many other activities besides sex can stretch your hymen — like riding a bike, doing sports, or putting something in your vagina (like a tampon). Once your hymen is stretched open, it can't grow back."
What does T.I. have to say for himself?
T.I. claims that he was joking about the hymen checks and that everything was being taken too seriously.
 "It was a conversation I was having in a very joking matter," he said on Red Table Talk. "I began to embellish and exaggerate, and I think people took it too literally. I never said I was in any exam room. Never said it was being done present day as an 18-year-old. Never said that [Deyjah's] mother wasn't present. She was there every time. All of these things… it's a false narrative."