Reddit Did Its Year in Review, Here Are the Top 10 Most Discussed Movies of the Year
December is the time to catch up on some interesting news reads that sum up the year as it comes to a close. Where are some of those places you can find a recap of the best trends of 2019? One of them is Reddit, where communities of Redditors watch, discuss, and opine to the point that you too will feel like throwing your two cents in. The powers-that-be at Reddit have taken notes and summed up which topics earned the most mentions.
As it turns out, 2019 packed in some good times in terms of movies, music, and television series returns, but in the world of film, theses are the top ten that ruled Reddit discussion boards. There's definitely a pattern here when it comes to cinematic releases for the year.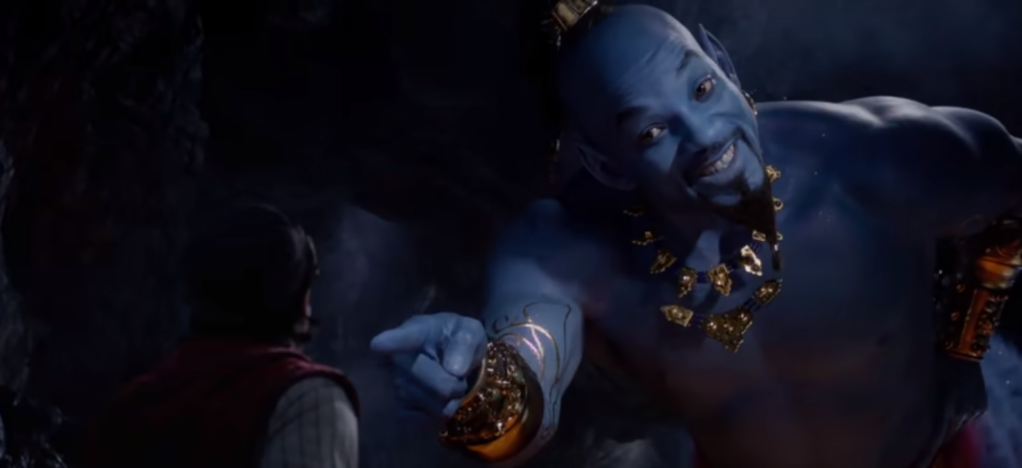 'Joker'
If superheroes ruled the first half of the year, it was this villain that took over the second half. People could not stop talking about Joker before, during, and after its release, and Joaquin Phoenix's portrayal of the DC Comics villain has received nothing but praise. On Reddit, Joker sits at number one and chats touch on everything including the film's controversy, Jared Leto vs. Phoenix, opinions on the plot, and the chances of a sequel.
'Captain Marvel'
Next up was Captain Marvel. The superheroine is mentioned in at least 10 Reddit threads but when her solo movie came out with Brie Larson starring in it and Avengers: Endgame, those numbers ticked up. Now there are discussions that the character may appear in a Disney+ show.
'Aquaman'
The DC Extended Universe received a lot more love than usual this year, and part of that was due to Jason Momoa's run as Aquaman in the feature film—which came out last December. For weeks, the movie ruled the box office and made over $1 billion worldwide. Yes, people are still talking about the film and the comic book character. Aquaman ranked number three in Reddit mentions.
'Aladdin'
Disney and Marvel (two sides of the same conglomerate coin) reigned at the theater, and the like The Lion King, the live-action remake of Aladdin played to fans' sense of nostalgia and wonder. On Reddit, users have talked reviews, spoilers, problems with the movie, cracked jokes about Will Smith, and expressed their love for the visuals.
'Shazam!'
Another DCEU entry and beloved comic book character, Shazam made his debut on the big screen with Zachary Levi in the lead role. Shazam! chatter died down for a little bit but kicked back up when news of an upcoming Black Adam flick hit the web—and Reddit.
'Avengers: Endgame'
Considered the number one movie in the world this year, it should be no surprise that Endgame was one of the most talked-about films of the year. Debates and fan theories are still bubbling hot on Reddit about it, especially since Marvel has multiple projects connected to various Avengers on its future rosters.
'Glass'
In seventh place on Reddit is Glass, which was another movie with a supervillain/superhero slant. Redditors have strong opinions on this M. Knight Shyamalan movie, and they all aren't favorable.
'The Lion King'
Coming in at number eight is Disney's The Lion King, a remake whose promotion hyped up fans of the animated version and drew in swarms of Beyoncé fans. All that and more has been worthy of Reddit threads.
'Toy Story 4'
Toy Story made a triumphant return with Keanu Reeves in the cast this time and Redditors not only talked about their theories and reviews for this one but bonded over which parts made them cry.
'Once Upon a Time in Hollywood'
If nothing else, Quentin Tarantino, Brad Pitt, and Leonardo DiCaprio all working together makes for great conversation. Breeze through Reddit and you'll find a bevy of threads related to this movie that run the gamut from awards season, to fake endings, to fact-checking, to bloopers and spoilers. It's still an active topic for the year.