Regina King Says She's a Person Who 'Likes to Be in Control'
Regina King, legendary actor — and newly-minted director of the 2020 film One Night In Miami — says she enjoys being the one in charge.
Oscar-winner Regina King has stepped into her power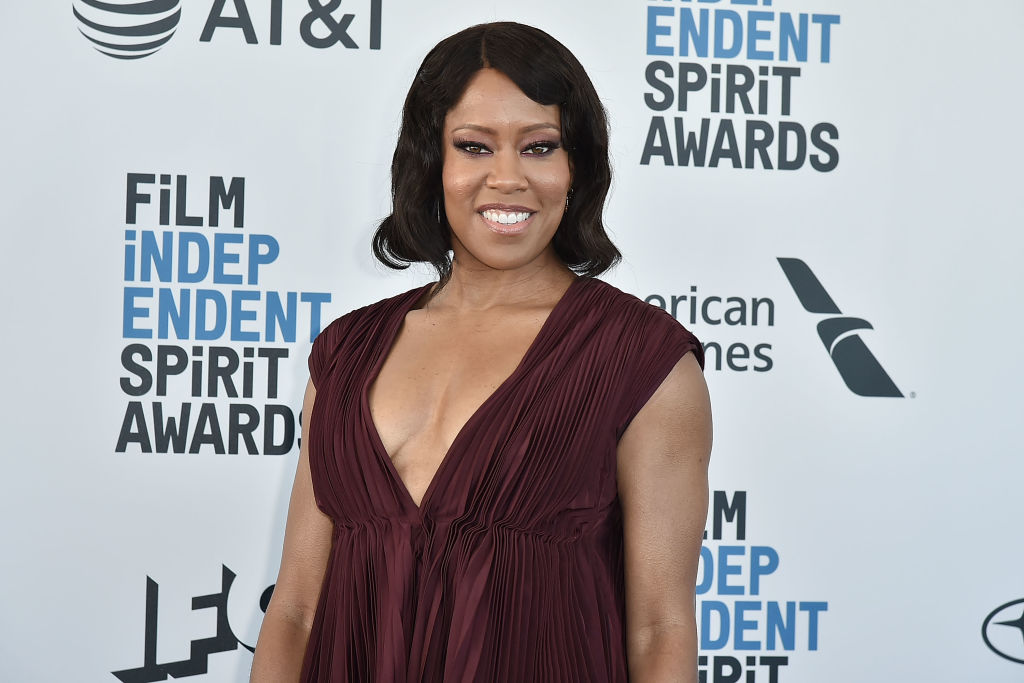 RELATED: The Internet Can't Help but Ship Brad Pitt and Regina King After Their Sweet Encounter at the 2020 Oscars
As an Oct. 2020 Glamour profile of King revealed, the actor is tapping into her feelings these days.
"I'm just allowing myself to be okay with being emotional and being honest about being emotional," King revealed. For the Watchmen star, a lot of that has to do with being real and truthful.
"I really think it's really important to be honest about all the stuff that we're feeling right now," she continued. "The worst thing that we can do is to not be true to ourselves about how we feel."
One of the emotions that King has reflected on — especially now that she's a director — is that of being in control. Looking back, King didn't always fully step into her light. She told Glamour:
There are moments where I feel like when I can look back in life and definitely see that maybe I have more power than I thought I had, and because I didn't know, I didn't access it. I didn't allow myself to utilize it, because I just did not realize it.
So, how did King access her innate influence?
"I can't say that there was a moment, a particular moment, where a light bulb went off that was like, 'Wow. You've got some cachet. You can move something,'" she shared. King explained that she's grateful to "God for wisdom."
Now, the Beale Street star says: "I am much more in tune with that power."
The 'Watchmen' star says: 'I am definitely a person that likes to be in control'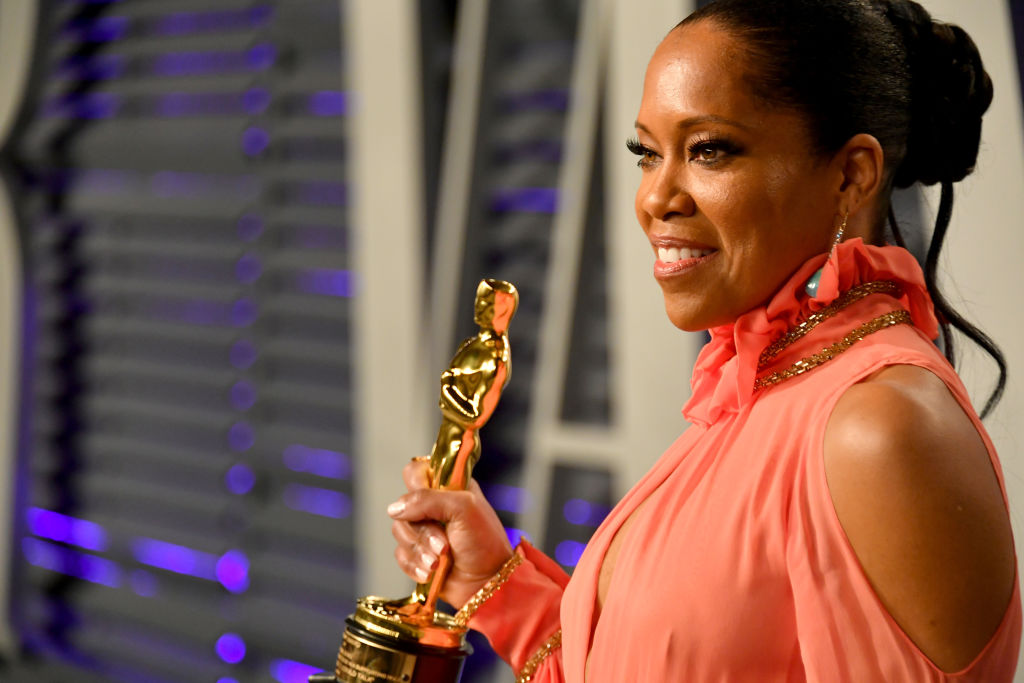 RELATED: 'Watchmen' Star Regina King 'Can't Wait' for HBO's 'Lovecraft Country' (And Neither Can Fans)
Despite the fact that King has access to her power, she still found it a bit difficult to discuss.
"I'm hesitating when I'm speaking about power as it relates to me because I have this concern that it will come off like a dictator or something like that," she told Glamour.
As the publication pointed out, King's hesitation nicely highlighted "the tightrope that so many women in leadership walk in their careers." However, the One Night in Miami director doesn't dwell in doubt. In fact, King enjoys being in a powerful position.
"There's that part of me that always wants to be careful not to come off like that, but I am definitely a person that likes to be in control," she admitted.
King is using her creative talents — and power — in many different ways these days. One Night in Miami, her directorial debut, premiered at the Venice Film Festival, and King is producing a new show on The CW called Slay with her sister, Reina King.
"I guess I'm a walking contradiction," King told Glamour. "I think that's just human nature."