Remembering a Legend: Mickey Rooney's 6 Best Performances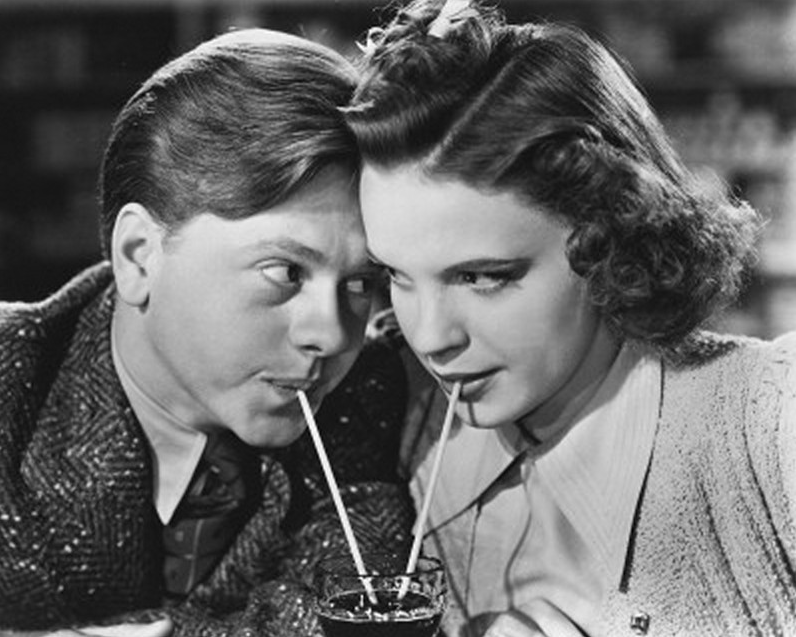 A legendary actor on both the stage and the screen, Mickey Rooney passed away on Sunday. He was 93 years old and his acting career in Vaudeville, Hollywood, and Broadway lasted nearly as long, with Rooney making over 200 films during his lifetime in addition to his work on stage and later on TV. Here is a look at the six roles that are considered to be his best performances from that long career.
A Midsummer Night's Dream
Rooney played the mischievous fairy Puck in Max Reinhardt's 1935 film adaptation of Shakespeare's A Midsummer Night's Dream. At the age of 14, Rooney scored the part by impressing Reinhardt in an audition and was able to hold his own starring alongside Olivia de Havilland, James Cagney, and Dick Powell. The New York Times obituary quoted David Thompson in Biographical Dictionary of Film on the role. "Rooney seems inhuman, he moves like mist or water, his body is burnished by the extraordinary light, and his gurgling laugh is ghostly and enchanting," Thompson writes. "Could such a performance have been directed? Rooney's Puck is truly inhuman, one of cinema's most arresting pieces of magic."
Andy Hardy
Between 1947 and 1956, Rooney portrayed his most famous character, the young Andy Hardy growing up in the fictional town of Carvel, Idaho, where all problems are caused by youthful irresponsibility and over-exuberance but can be easily solved by a sit down with the old man. According to The New York Times obituary, the fifteen Andy Hardy movies earned $75 million in total, a huge amount given that at the time seeing a movie in theaters would cost you about a quarter. Rooney's portrayal of Andy Hardy quickly made him one of the most popular actors in Hollywood as audiences gobbled up his take on the funny, irresponsible boy who got to star alongside some of Hollywood's most popular young leading ladies, including Judy Garland and Lana Turner.
Babes in Arms
This 1939 musical co-starring Judy Garland earned the 19-year-old Rooney an Oscar nomination for best actor and earned the studio MGM a pretty penny at the box office as well. The film focuses on the son of a Vaudeville performer, Mickey Moran, and his talented partner Patsy Barton, played by Judy Garland. The two want to stage their own musical, but are discouraged by the general difficulties of show business while a woman who looks down on the Vaudeville life petitions a judge to have Patsy and Mickey sent to military school. Judy Garland also starred alongside Rooney in some of the Andy Hardy movies and other MGM musicals, including Babes on Broadway, Strike Up the Band, and Girl Crazy.
National Velvet
National Velvet may be remembered as the 1944 film that resulted in Elizabeth Taylor's breakthrough, but Rooney plays the jaded, wandering jockey who helps her train a rebellious but fast horse she won in a raffle for the Grand National steeplechase. Rooney's character Mi Taylor must overcome his hatred of horses developed after he was in an accident during a race that killed another jockey when the young girl, Velvet, begs him to help her train the horse for the big race. Velvet's kindness and hope in the supposedly unbreakable horse renew Mi's faith in humanity and stop his plans to steal from her rich family. The movie has a 100 percent fresh rating on Rotten Tomatoes and is beloved by both kids and adults.
The Bold and the Brave
Rooney's take on the gambling soldier Dooley in 1956′s The Bold and the Brave won him an Oscar for best supporting actor. The part likely hit close to home, as Rooney himself struggled with gambling and debt related to it throughout most of his life. Dooley runs a routine craps game as the group of soldiers travels on the Italian front in World War II, with the hopes of saving enough money to open an Italian restaurant when he returns to New York. Rooney co-stars alongside Wendell Corey, who plays an idealistic man who doesn't believe in killing, and Don Taylor as a preacher who sees everything, including the war, in terms of good and evil.
The Black Stallion
As Rooney aged and failed to grow much taller than five feet, he repeatedly played current and former jockeys. He won another best supporting actor Oscar for his portrayal of the horse trainer who manages to break the wild Arabian stallion in the 1979 film adaptation of the classic children's book by Walter Farley. A young boy is stranded on a desert island after the boat he's on sinks, and the only other survivor is a mysterious black horse that had been stabled on board. When the boy and the horse are rescued, the boy brings the horse with him to New York where they befriend the former jockey Henry Dailey. Together, they train the horse to be one of the fastest in the world.
More From Wall St. Cheat Sheet:
Follow Jacqueline on Twitter @Jacqui_WSCS