Reporter Who Spoke Out Against Lisa Vanderpump's Transphobic Comment Receives Scary Hate
Even though a number of people were shocked and expressed disappointment in Lisa Vanderpump's remark about Erika Girardi, only one received a serious death threat.
People reporter Dave Quinn shared on Twitter a piece of shocking hate mail he received after he weighed in on Vanderpump's comment. Quinn's Twitter comment simply expressed his disappointment in the reality television personality's shade but was met with horrific hate.
During The Real Housewives of Beverly Hills, Vanderpump took a lie detector test to affirm she did not plant a story in Radar Online, which launched the infamous "puppy gate." However, during a confessional interview, Vanderpump snarked about cast member Erika Girardi, which sparked controversy online.
Her comment was called 'transphobic'
Quinn was one of many who commented about Vanderpump's remark. Vanderpump said when referring to the lie detector test, "Just don't ask me if Erika's tucking it under, or something like that, because there are some things I can't lie about."
When Quinn commented, he said Vanderpump should have known better. "Oof. Making transphobic jokes is soooo not cool, even if you are someone who does a lot for the LGBTQ+ community. Know better. Be better."
He added, "Or maybe transphobic jokes is just part of that British humor thing she talks about all the time?"
When a follower shot back at him he responded that he certainly does not have any ill will toward Vanderpump. "I've called out MANY Housewives who have said negative things about MY community, and will continue to do so," he responded. "Please know: none of this means I hate LVP. But I'm sensitive about jokes like this that insist violence for people who ACTUALLY have that hate in their hearts."
The hate mail was shocking
The morning after RHOBH aired, Quinn shared to Twitter a piece of hate mail he received. In addition to a number of slurs and aggressive comments, the message also contained a death threat.
Quinn posted, "More fan mail!" And then added, "(BTW I blacked out my home address, cause even though I'm moving in 10 days, I don't want anyone coming after my sweet landlord and her family)."
Twitter followers were shocked Quinn received such a vile message. "I'm on LVP side but that was horrible what that 'person' wrote. No one should be attached like that, hopefully they will be removed from Twitter," one person responded. A number of people urged Quinn to report the person to the authorities.
The 'RHOBH' express concern
Lisa Rinna was upset when she saw Quinn's Twitter thread. "Dave this is sickening and I am so sorry. This is pure hate and it's what we've gone through all season. Please protect yourself. This is a threat and it's pure evil."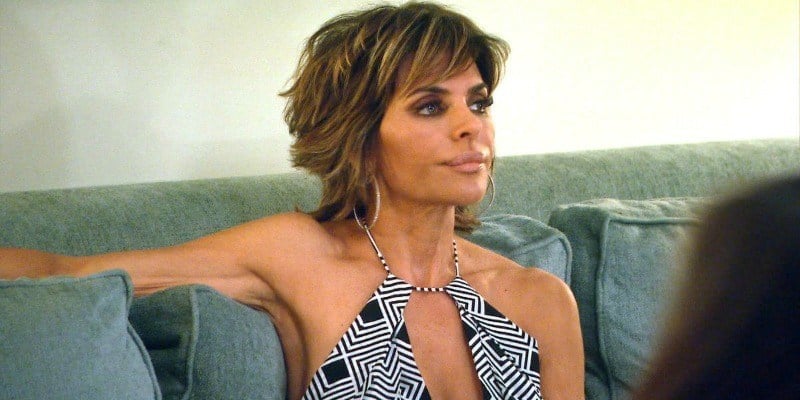 Teddi Mellencamp also responded, "This is unacceptable. I am so sorry, Dave." Additionally, Erika Girardi wrote, "This is not ok. Sorry @NineDaves."
When a follower asked Quinn why he posted the mail to Twitter instead of alerting the authorities he said he actually did both.
Check out The Cheat Sheet on Facebook!