Revealed: Beyonce Shares the Strict Diet She Followed for Her Post-Baby Weight Loss
Following the birth of her twins, Beyonce felt that she had to really commit to an intense fitness and nutrition plan to reach her pre-baby weight. It wasn't easy, as Beyonce's diet was extremely strict, but the hard work helped her reach her weight loss goals.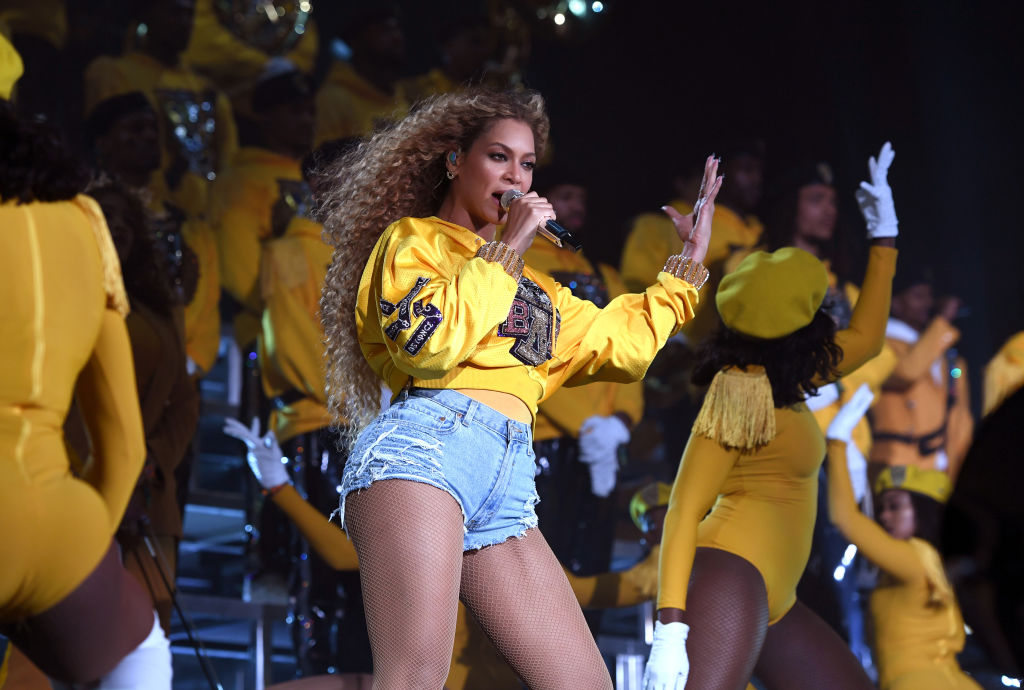 Beyonce revealed she had a 'difficult pregnancy'
In her new Netflix documentary, Homecoming, Beyonce shared the details of "an extremely difficult pregnancy" that required an emergency C-section, explaining, "It's my first time back home on the stage after giving birth. I'm creating my own homecoming and it's hard."
She continued, "There were days that I thought I'd never be the same. I'd never be the same physically, my strength and endurance would never be the same. Eventually I wanna be able to do SoulCycle, the stairs and rehearsal in the same day."
Beyonce shares her weight loss secrets
While the singer had planned to perform at Coachella in 2017, Beyonce became "unexpectedly" pregnant with twins Rumi and Sir and had to wait.
When the twins were born, Beyonce had a long road ahead to prepare for her 2018 Coachella appearance, so she followed a very restrictive diet, which included eating vegan, but also required her to give up sugar and alcohol.
Beyonce weighed 218 pounds at the time of her twins' birth and had a significant amount of baby weight to shed.
She faced some obstacles along the way
Beyonce admitted that there were many challenges on her healthy journey, as she shared, "In the beginning, it was so many muscle spasms. Just internally, my body was not connected — my mind was not there. My mind wanted to be with my children."
She was working out and rehearsing, but also followed a very strict diet that cut out a lot of foods, as she shared: "In order for me to meet my goals, I'm limiting myself to no bread, no carbs, no sugar, no dairy, no meat, no fish, no alcohol."
If that sounds like a strict way of eating, there's no doubt about it, it is. Beyonce even shared, "And I'm hungry!"
Beyonce lost the weight, but gained perspective
The hard work and commitment paid off and Beyonce was able to fit into an old costume for the show. She explained, "Okay this is seriously a huge accomplishment because I did not think I'd ever get back in my old costume, and I'm actually in it and I can still move."
She continued: "I still have a ways to go, but this makes me feel good because I've been sacrificing and working hard. Huge, huge, huge accomplishment. Yay!"
As a performer, Beyonce felt that undergoing this type of rigorous diet and exercise was necessary, but in hindsight, she shared that she could have better balanced her role as a new mom and not pushed herself so much.
Bey noted: "Just trying to figure out how to balance being a mother of a 6-year-old and of twins that need me — and giving myself creatively and physically, it was a lot to juggle."
She continued: "It's not like before when I could rehearse for 15 hours straight. I have children. I have a husband. I have to take care of my body. I definitely pushed myself further than I knew I could. And I learned a very valuable lesson. I will never, never push myself that far again."