Revealed: How Prince George, Princess Charlotte and Prince Louis' Nanny is Keeping Them Entertained This Summer
While summer is winding down, it's not quite over yet and one of the challenges some parents face during this time of year is how to keep their children busy and entertained all day long. For the royal nanny hired to take care of Prince William and Kate Middleton's children, she has several ways to keep the adorable Cambridge trio occupied and having fun all summer long.
Here are some of the activities nanny Maria Borrallo does with Prince George, Princess Charlotte, and Prince Louis during playtime which are simple enough for anyone to do with their own children.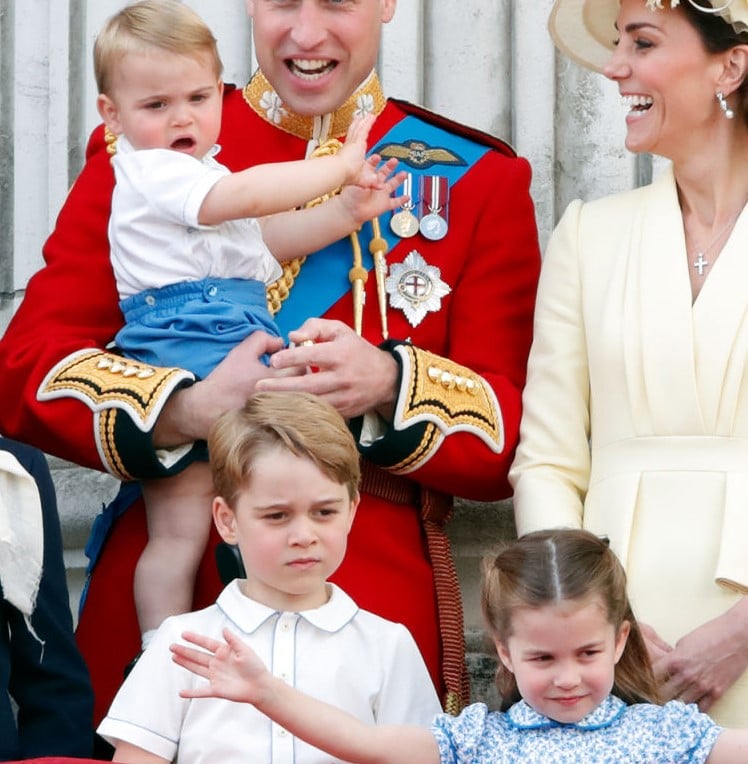 Who is nanny Maria Teresa Turrion Borrallo?
Maria Teresa Turrion Borrallo has been caring for the little royals since 2014 as she was brought on eight months after Prince George was born. She's been living at Kensington Palace ever since and also travels with the Cambridges so she is always on hand to help out the duke and duchess with their kiddos.
Borrallo, who is originally from Spain, has never been married or had any children of her own but she is an expert in childcare having graduated from the prestigious nanny school, Norland College.
Borrallo has been dubbed "super nanny" and is trained in Taekwondo, avoiding paparazzi, and driving in extreme weather to keep herself and the children safe when she is out and about with them. She's never short on ideas for playtime either.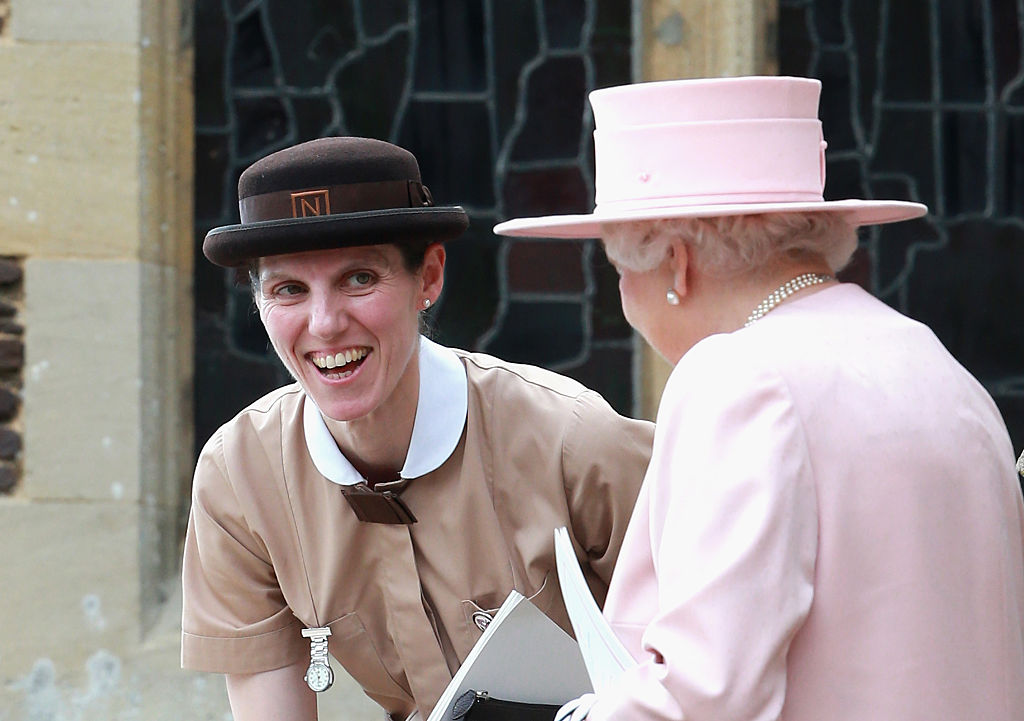 What games are approved for the Cambridge children?
Norland College graduates like Borrallo have a number of go-to methods for keeping the kids they care for entertained throughout the day. A rep for the college spoke to Hello! about some of those activities that Borrallo and other grads use on a daily basis.
According to the college, making a bug hotel is a unique idea that children can do right in their own garden.
"Collect little twigs, leaves, old cardboard tubes, and plastic or broken terracotta plant pots," the college rep said. "Stack them up, leave in a quiet corner of the garden and watch the bugs move in!"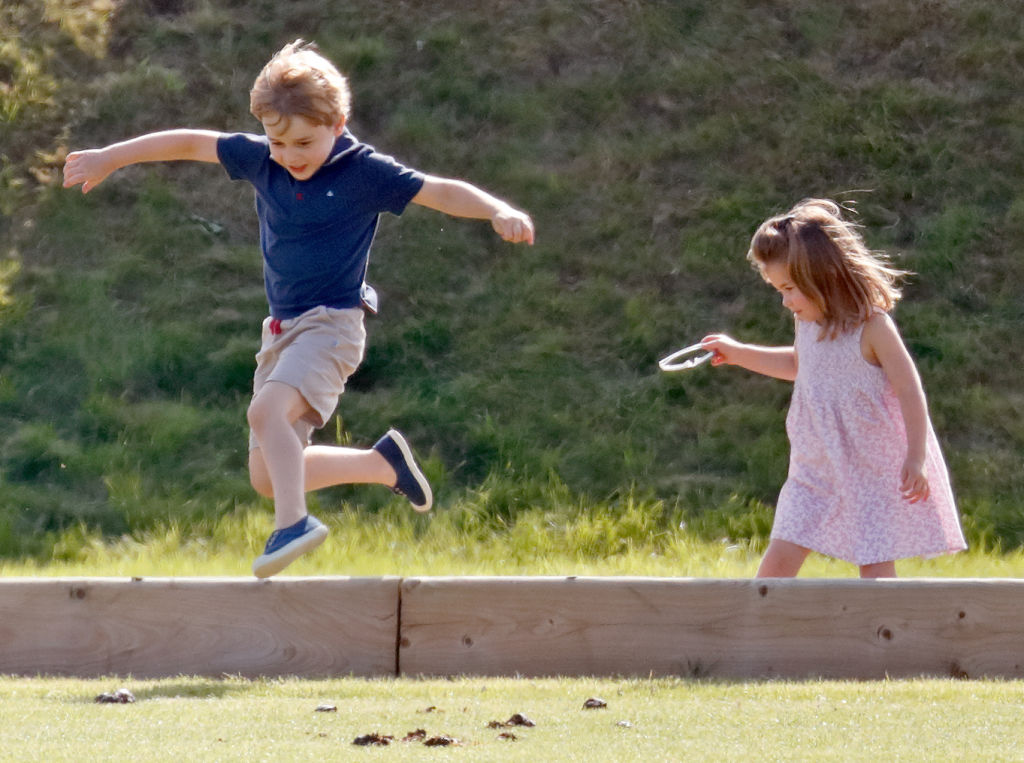 Another thing children can do outdoors is chalk drawing.
"Take some washable child-friendly chalk outside to draw on the patio. On a sunny day, you could draw each other's shadows to learn about the sun and why some shadows are bigger than others," the rep told Hello! "For older children, draw a hopscotch grid and teach them to play or try drawing numbers into different spaces on the patio. When you call the number out the child has to jump to that number as quickly as possible. Both games are great for numeracy skills and physical development."
If you don't have the outdoor space for those activities or it's a rainy day, Norland recommends activities for nannies to play indoors as well like scrapbooking.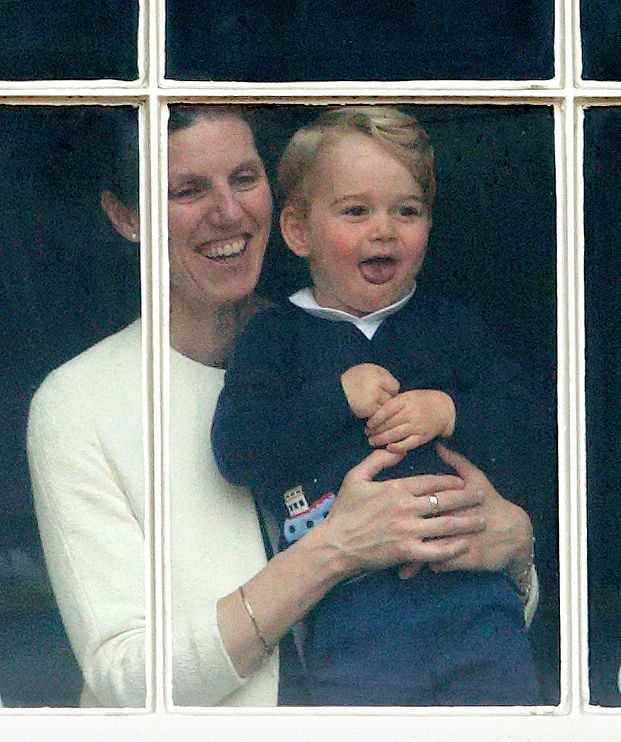 "Encourage older children to write a piece about their day and younger children could use a disposable camera to take lots of pictures," the college suggested. "Children can illustrate their journals with drawings, photograph captions and stick in small treasures, while younger children can decorate their photographs with stickers, different materials, and paint. This is a great way to ensure that older children keep up their writing and language skills too."
Another great idea when indoors is to prepare a treasure inside the home.
"You can make the treasure hunt as simple or as detailed as appropriate to the ages of the children," the Norland rep explained, adding, "It's also a great way to develop language and observation skills."
Read more: Why Prince William Said Princess Diana Would Be A 'Nightmare Grandmother' To His Kids