Revealed: How Robert Downey Jr. Could Return in 'Spider-Man 3'
Some Marvel fans really want Robert Downey Jr. to return to the Marvel Cinematic Universe, never mind that his character sacrificed himself to save the world, and never mind that the actor has given every indication he's leaving Tony Stark behind.
For some fans, hope never dies, even though Tony Stark did. There are rumors afoot that Downey Jr. could indeed return, and it wouldn't be just through the footage that has already been shot.
How Robert Downey Jr. could return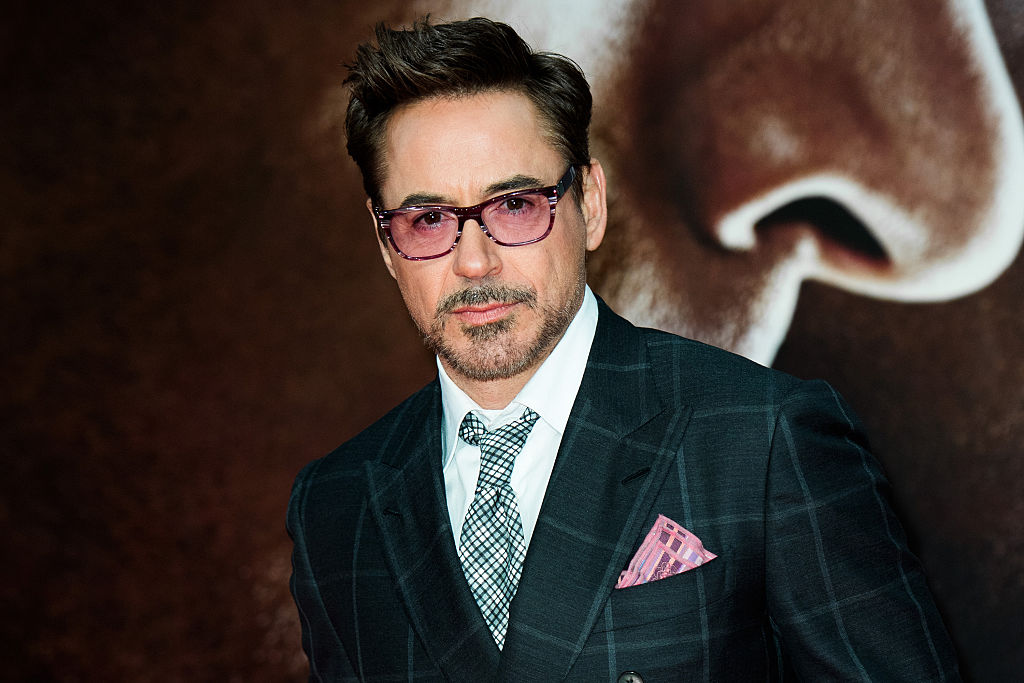 After Iron Man wielded Thanos' gauntlet to snap the supervillain and his armies to dust in Avengers: Endgame, the effort proved to be too much for him. He was given a hero's funeral, with nearly every member of the Marvel Cinematic Universe on hand to pay their last respects. Who could possibly come back from that?
Well, Iron Man could if We Got This Covered is correct. The website says that a source "tells us that Marvel is discussing bringing Downey Jr. back for the (Spider-Man) threequel. Not that this would mean Tony Stark is set for a resurrection or anything, as this appearance would take the form of a flashback, we're told. It's unclear if new footage would be shot for the scene, but we're being told that it's a possibility."
Tony Stark looms large in Spider-Man Far From Home with his image appearing everywhere in the film, either as himself or as Iron Man. This haunts Peter Parker, for whom Stark was a father figure and mentor. Peter is so preoccupied with living up to Stark's legacy that one of Spider-Man's nightmares shows Iron Man rising out of a grave like a zombie.
Downey does appear very briefly in one scene that appears to be footage repurposed from Captain America: Civil War, so Downey Jr. didn't shoot anything new. If he had, it would have been very expensive, with the actor's salary requirements.
A Tony Stark return was considered, but scrapped
Even with those high salary requirements, a return was still considered, according to The Hollywood Reporter. However, Far From Home screenwriters Chris McKenna and Erik Sommers couldn't make it work.
MCKENNA: I think if anything, it was always going to be re-used footage. We had talked about possibly hearing Tony's voice through (the artificial intelligence assistant) EDITH at one point, but I think a little goes a long way and we didn't want to lean too hard.

SOMMERS: He is so beloved and we definitely talked about so many things, but at some point it's about the absence of a person and about the loss of that person. If you show that person and that person has such a presence, does it fight trying to portray the loss?
Robert Downey Jr. seems content to move on
Downey Jr. recently gave an interview to Sam Jones talking about life after Tony Stark. While the actor is not one to rest on his laurels, he thinks of Tony Stark as a job well done, and it's best to leave it like that and explore something new.
"I had an incredible 10-year run that was creatively satisfying (with) very, very hard work and I had dug very deep, but I have not been forced to explore the new frontier of what is my creative and personal life after this … this is the closest I will ever come to being a trust fund kid."
Besides all that, Downey Jr. sees a real danger in either trying to cling to Tony Stark or finding some other cinematic juggernaut to carry him forward. The actor's turbulent past and struggles with drug abuse are well known, and while Downey Jr. has moved past that, he's concerned that chasing old glories could also revive bad old habits. Better to take Tony Stark's redemption and use that to make himself better, he says.