Revealed: Kanye West Shares What His Mother, Donda, Would Think About His New Family
It's been nearly twelve years since the tragic death of Kanye West's late mother, Donda West. Donda tragically lost her life in 2007 due to a surgical procedure gone wrong. Recently, the 41-year-old rapper opened up about her death and how she would feel about his ever-expanding family.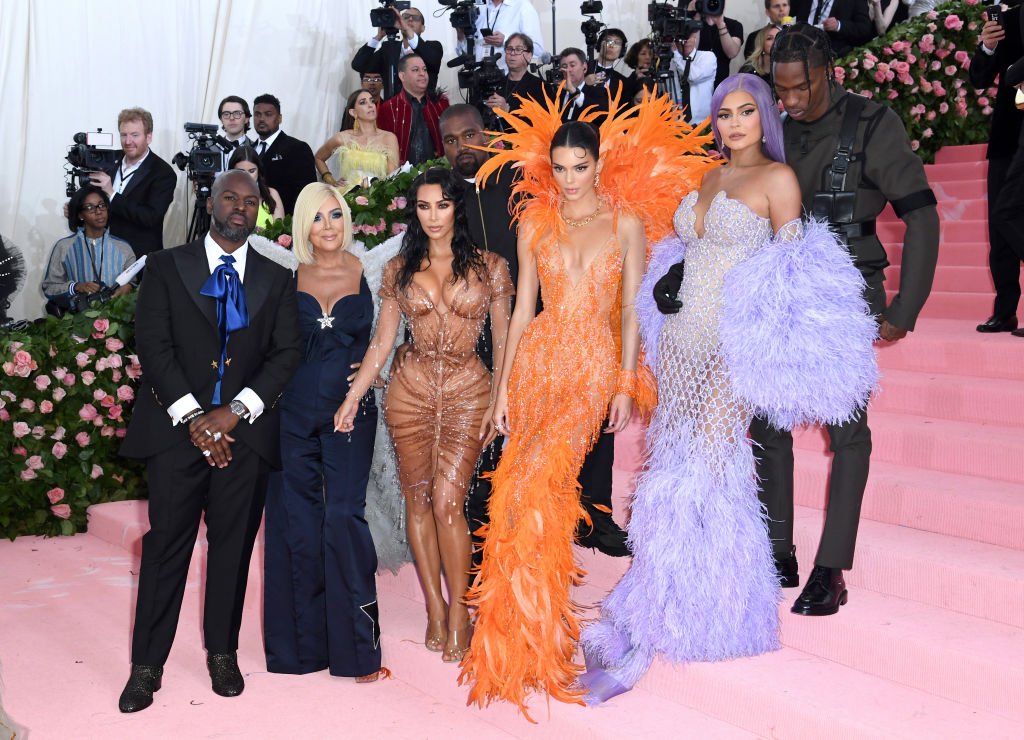 Recently, West was a guest on Netflix's original talk show, My Next Guest Needs No Introduction with David Letterman. In the interview, West gets personal about his life, his passions, and what his mother would think about his family life.
Kim Kardashian showed support for her husband's upcoming interview. The businesswoman shared an intimate clip with her massive Twitter following, which exceeds 60 million people. She writes, "Kanye opens up to David Letterman like you've never seen him on My Next Guest, streaming on @Netflix May 31."
The clip captures a heartfelt West reminiscing and reflecting on his late mother. "This would have been the funnest time of her life," he begins reverently, "to have those kids running around that house, and being able to buy them toys."
West continues on to say "I remember my mother bought me a bear that was multicolored, and I was very into Takashi Murakami (who is a well-known and respected Japanese artist) at the time of my third album, 'Graduation so she bought it and said 'That kinda feels like Murakami.' And then I was sorta like 'I don't want that, it ain't no Takashi Murakami bear.' And then she passed a few weeks after and I did everything I could to find that bear and place that bear on top of all the Takashi Murakami stuff I had in the house." Kanye reflects before ending it with "But she's here with us, and guiding us." The camera then pans to his wife who is nodding and smiling in support.
Though Kanye has made some questionable choices over the past several years, we have to have to agree that Donda would have loved the opportunity to be a hands-on grandmother to his adorable children. West and Kardashian recently welcomed a new baby boy into their fold by way of surrogacy. Pslam is just a few weeks old and is the youngest of the couple's four children. Kardashian seems completely enamored with her newborn baby.
The KKW Beauty founder recently shared her feelings with her fans on Instagram, "We celebrated our baby boy about a week ago and now he's here! He's so perfect! Here are some pics of my CBD baby shower. I was freaking out for nothing because he is the most calm and chill of all of my babies so far and everyone loves him so much.🧸"  
Psalm West joins North West (the pair's first-born daughter who will be six in just a few, short, weeks), Saint West (the couple's first son who is three and a half) , and Chicago Noel West (the famous couple's second daughter who is just over one and share's Kardashian's middle name.) The pair both seem ecstatic over the new addition to their family and admit that they might consider having more kids in the future.
But the exclusive interview with Letterman and West covers a lot more than just the rapper's family. The interview also touches on the musician's passion for fashion, the music industry, his unique artistry, his feud with fellow rapper, Drake, and his very public support of Donald Trump. The interview begins streaming next Friday, May, 31 exclusively on Netflix.