Revealed: Meghan Markle and Prince Harry Want to Be These Kind of Royals
It seems that the world just can't get enough of Prince Harry and Meghan Markle. Almost everything that they do makes headlines, and they are notorious for bending the rules now and then. For instance, we just about always see the royal couple hand-in-hand, even when they are at official appearances and engagements.
Markle puts her spin on what she wears and what she does, as evidenced by the celebrity-studded New York baby shower that she had shortly before Archie's birth. Everyone knows that the royals must keep up a certain image, and there is a strict protocol that Queen Elizabeth expects family members to follow. However, even before they were married, we knew that Markle and Prince Harry wanted to do things their way. We have to say that we admire them greatly for putting a modern twist on royal life. So, what kind of royals do the Duke and Duchess of Sussex want to be?
Prince Harry and Meghan Markle love to make an impact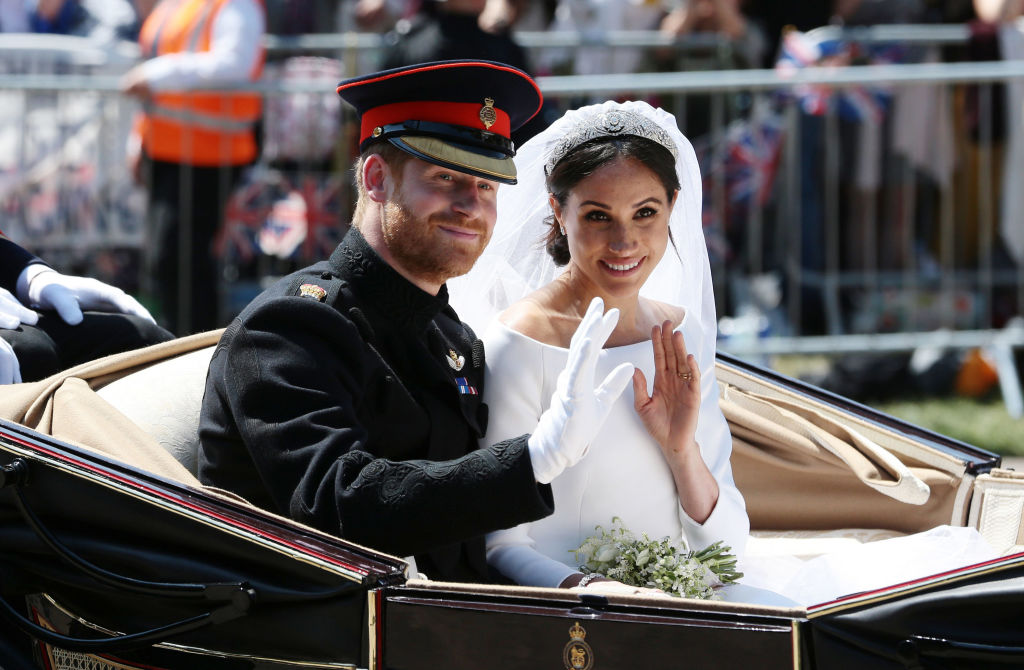 Markle and Prince Harry are both humanitarians and love to make a positive impact whenever they can. According to Town and Country, it was during a trip to Botswana doing humanitarian work that they fell in love and knew that they would be together forever. Markle, in addition, is also a feminist, and she is passionate about it. It was reported in Elle that the duchess loves to inspire children, and loves to set a good example. She is adamant about proving that women can accomplish whatever they set out to do, and has felt that way since she was a young child.
Meghan Markle and Prince Harry want to travel
It has been reported that Queen Elizabeth is just delighted at how driven Prince Harry's wife is. In fact, according to Vanity Fair, the duke and duchess would like to take several overseas trips before Baby Archie begins going to school. They want to travel to different places for a few months at a time, just like they are planning to do on their upcoming trip to Africa.
During this trip, Markle and Prince Harry are going to visit places such as Botswana, Malawi, and Angola, where they will spend time learning about conservation as well as the challenges that young local people face on a regular basis. There is no doubt that Markle and Prince Harry will surely make a positive difference while they are there, and we can't wait to see everything that they will accomplish during the trip.
Prince Harry and Meghan Markle don't want to have more power than Prince William and Kate Middleton
It is reported that Markle and Prince Harry don't want to overshadow Prince William and Kate Middleton, who are the future king and queen consort. They know that they have to be careful with their planned endeavors since they are extremely popular and have fans all around the world. Despite recent rumors of a rift between the Cambridges and the Sussexes, which have not been proven to be true, the two couples have officially split households and Markle and Prince Harry continue to do things their own way.
What kind of royals do Prince Harry and Meghan Markle want to be?
Markle and Prince Harry want to be "roving" royals, and we have to say that they are doing just that. In the short time that the couple has been married, they have definitely been keeping busy, and are showing no signs of stopping anytime soon. It would appear that the duke and duchess are determined to make a positive impact, and fans love them for it. They are two of the most well-known and admired people in the world, and we are excited to see what they have in store for the future.