Revealed: Serena Williams Explains Why Meghan Markle Is Her Clothing Design Inspiration
Tennis star Serena Williams launched her self-funded, eponymous fashion line last year and since then the brand has been gaining traction. The line isn't athleisure — we'll cover why later — but rather focuses on elevated basics with the tagline "strong, sexy, sophisticated clothing by Serena Williams."
Some pieces are purely fun (sequin pencil skirt) while others are wardrobe staples (button-down shirts and tank tops). Keep reading to learn about Williams' brand and how she continues to use her friend, Meghan Markle, as inspiration.

Fashion school

In her downtime as a young tennis player, Williams went to fashion school. She attended the Art Institute of Fort Lauderdale in Florida where she studied fashion from 2000 to 2003, according to Business of Fashion.
"I excelled at pattern making," Williams told the publication. "I think it's because I love mathematics and I like the technical part."

Williams' failed fashion line

Fresh out of fashion school, Williams' started her own eveningwear line but it didn't prove to be as successful for her as tennis.

"Eventually I got realistic. I can't do eveningwear, so let me think of different things that I can do," Williams said. "And that's when I got into just sportswear stuff, more everyday wear. And then I ended up attaching myself with HSN, which was really good."

The "HSN" Williams is referring to is the Home Shopping Network. She partnered with HSN to create Serena Signature Statement in 2014. But it wasn't long before Williams wanted to branch out.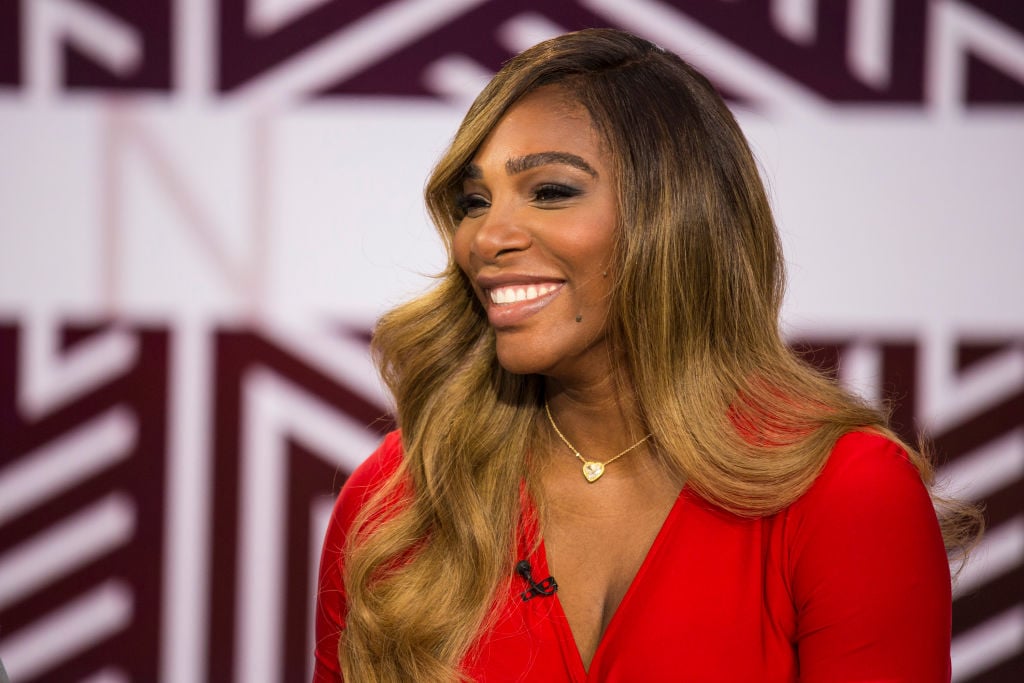 "I learned a lot, but I felt like there was so much more I wanted to do at a different demo, a broader demo that I wanted to reach," Williams told Business of Fashion. "Design-wise, there was only so many fabrics you could use. It just wasn't me. As much as we pushed for a label at HSN, it still wasn't what I wanted to do."

And although Williams is a successful tennis player, she's not unfamiliar with failure.
"I've been trying for years and years to do something in fashion. I've been doing this for so long and it's never hit," she said.

She currently has a contract with Nike which prohibits her from creating "athletic wear or athleisure" but that's not a setback for Williams. "Right now, I think the market might be really saturated with athleisure," she told Business of Fashion.

Clothes 'fit for a royal princess'

In an interview she gave with the publication, Williams said she uses her friend, Meghan Markle, the Duchess of Sussex, as inspiration for her line.

"It's so fun because people are like, 'Oh my God. Like wow, the quality is crazy,'" she said. "Listen, if we're giving our stuff to Meghan, it has to be the highest quality that we can get. So, that's what I tell our team internally: 'We have to make sure it's super high quality that, you know, is fit for a royal princess!'"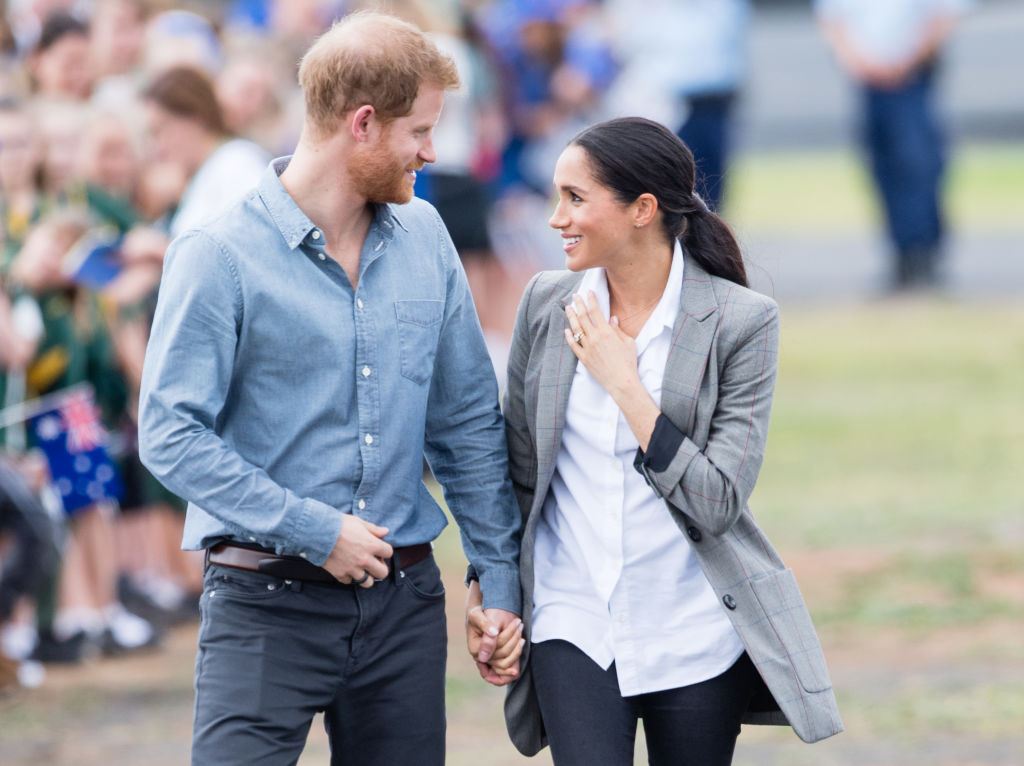 Markle wore her friend's "Boss Blazer" while in Australia on a royal tour with Prince Harry last year. The blazer's now sold out but it became a best-selling item after Markle wore it.
How did Serena Williams and Meghan Markle meet?

The tennis star met Meghan Markle in 2014 at DirectTV's Celebrity Beach Bowl where they both played on the same flag football team.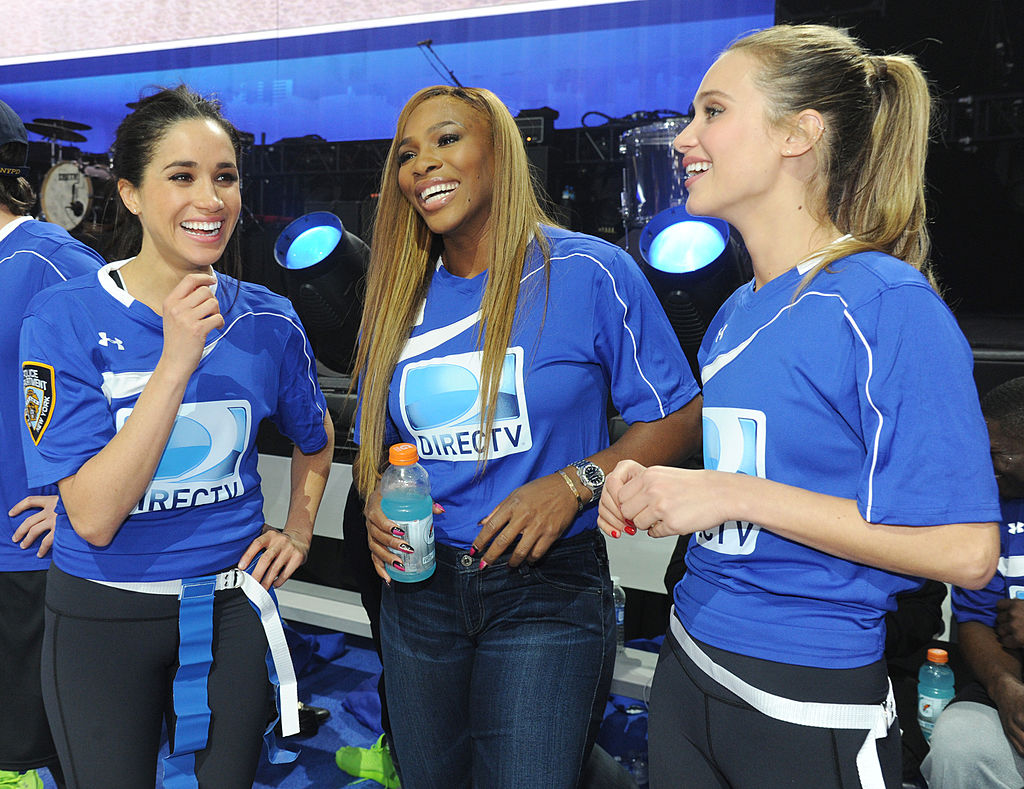 "We hit it off immediately, taking pictures, laughing through the flag football game we were both playing in, and chatting not about tennis or acting, but about all the good old fashioned girly stuff," Markle wrote on her now-defunct lifestyle blog, The Tig.