Revealed: 'This Is Us' Cast Salary From Season 1 to Season 4
Which cast member gets paid the most on a TV show is a constant examination of pay inequality that still plagues Hollywood inexorably. While things have improved, some TV show stars are starting to get paid what they're really worth.
In the case of This Is Us, you're seeing the male and female cast being paid better than expected. There are some differences, however. What they're being paid now is obviously more than what they received for season one. As usually happens, the names already known are paid more than the relative unknowns in the beginning.
Take a minute to look at the newest pay scales of the TiU cast as another examination of the Hollywood mindset on an actor's worth.
Mandy Moore and Milo Ventimiglia were paid the highest in Season 1 of 'This Is Us'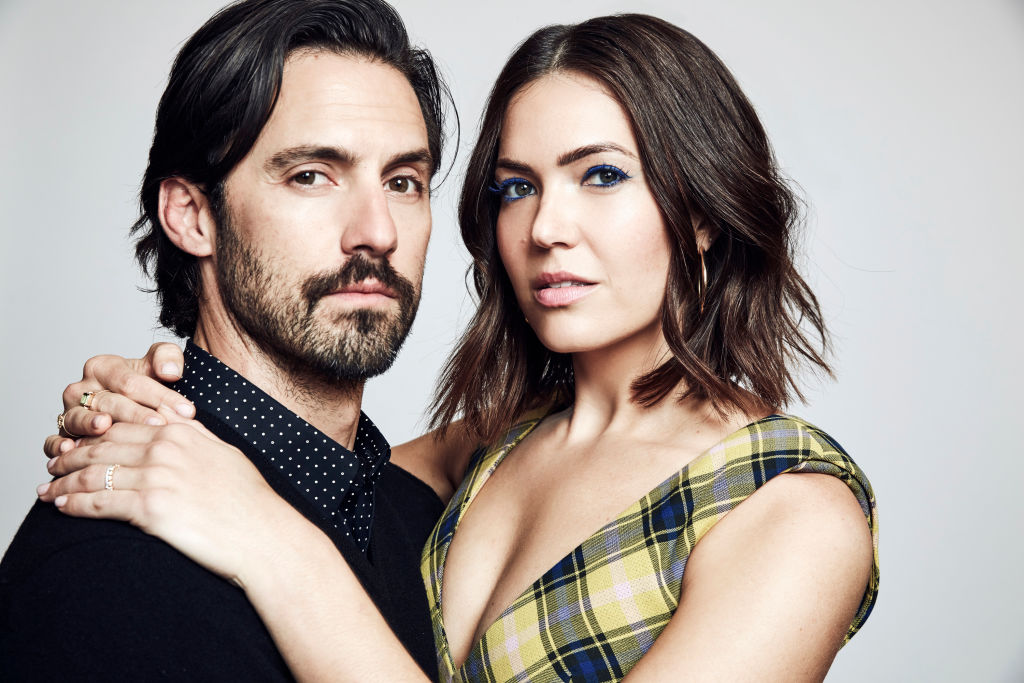 Mandy Moore and Milo Ventimiglia were already well-established acting names when This Is Us began.
Moore was primarily known for her music career and was just beginning to act in more things, though nothing a major hit. Ventimiglia was already very well known by millennials for co-starring on Gilmore Girls. He continued to work in movies and TV after Gilmore Girls, but was still looking for a real breakthrough hit again.
Thanks to the name recognition for Moore and Ventimiglia, they both managed to land a healthy $85,000 per episode in This Is Us' first season. This bested the other cast members by far, even though the others were still relatively unknown.
Only Sterling K. Brown landed close at $75,000 per episode in the first season, thanks to being in the middle of a critically-acclaimed performance as Christopher Darden in American Crime Story.
The other leads only pulled in $40,000 per episode
Earning $40,000 per episode on a buzzed-about family drama is still doing pretty well compared to other shows out there. Justin Hartley and Chrissy Metz were able to negotiate this amount, despite being only known by small audiences and, in the case of the latter, having 81 cents left in her bank account. Metz had only done small bit roles on various TV shows and a few movies at this point. Hartley was somewhat known by soap opera fans thanks to acting on The Young and the Restless, plus a role in Smallville.
All the other surrounding actors made considerably less than this in the first season, but a great thing happened over the last four years. Most of the main cast grouped together to ensure they earn what they really deserve.
For seasons 3 and 4, the main players were able to negotiate an equal and lucrative salary rate. Maybe it's not at the level the stars of Friends were making in later seasons. Don't necessarily count that out when This Is Us reaches its final season.
How much does the 'This Is Us' cast make now?
Everyone in the TV industry was amazed when the above actors joined together and negotiated to earn an equal $250,000 per episode for season 3 and again for season 4 this year. Now it's noted they're some of the highest-paid actors on TV, something we'll likely see rise further before This Is Us (supposedly) winds up after season 6.
Ending the series certainly isn't written in stone. Although we're all for ending the show sooner if they stay too long at the fair, This Is Us continues to surprise us each season in their creative approaches to connecting family strings. If they can keep this pace up for the next two seasons, audiences will demand more.
As a result, we only hope we'll see the show go longer than six seasons. Such a scenario makes it likelier the main cast will be able to push up their per-episode earnings to half a million dollars, if not $1 million for Moore and Ventimiglia.
Let's also hope the minor players push up their own salaries thanks to contributing so much to encompass the complete magic this show generates each week.