Revealed: What Sarah Ferguson's Relationship With Queen Elizabeth II Is Really Like?
It's no secret that Prince Andrew's ex-wife, Sarah Ferguson, has had a pretty complicated relationship with the royal family over the years but most people are particularly interested in what Queen Elizabeth II thinks of her.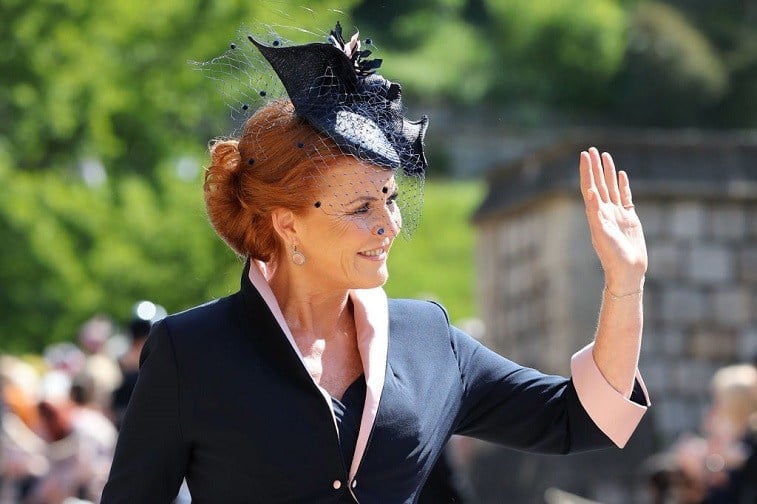 Fergie married the Duke of York in 1986 and the couple had two children Princesses Beatrice and Eugenie of York. By 1992 though they were having marital problems and decided to separate. That same year, Ferguson's relationship with the rest of the family became strained after photos of her getting her toes sucked by a financial adviser John Bryant were splashed across tabloids around the globe.
These days, Ferguson and her ex-husband have a very good relationship and even live together in Windsor Great Park. However, some of the other royals aren't as forgiving and still hold a grudge against her. Here's more on that and the answer to whether or not the matriarch of the royal family gets along with her now.
Queen Elizabeth II was furious with Fergie after scandal
Like the rest of her family, the queen was very upset with the duchess after the salacious pictures surfaced.
The family actually saw the images for the first time when they received the morning paper while sitting around the breakfast table. At the time, they were all gathered at the Balmoral Castle in Scotland and it was Her Majesty who asked Fergie to leave the estate. The Express noted that Ferguson had to travel back to England but was banned from using the Queen's Flight to do so.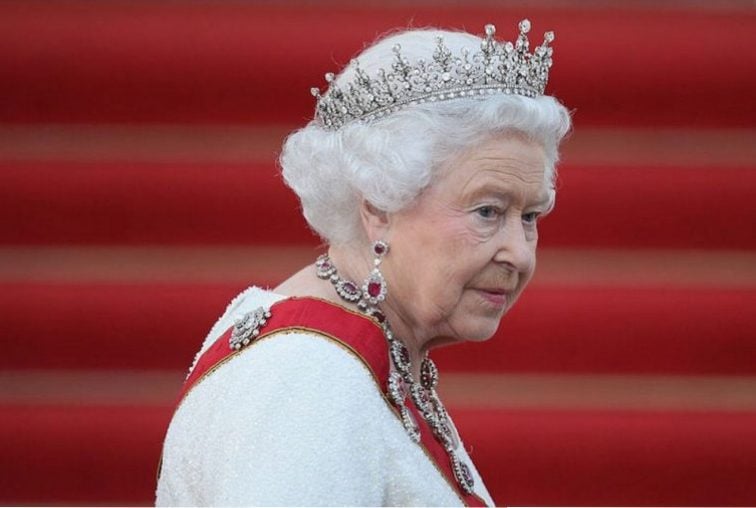 Ferguson asked the queen for her friendship again
In 1996, Prince Andrew and Ferguson divorced and the queen asked Ferguson what she wanted in her settlement.
"When I met with Her Majesty she asked, 'What do you require, Sarah?' and I said, 'Your friendship,' which I think amazed her because everyone said I would demand a big settlement," Ferguson recalled from her conversation with the queen. "But I wanted to be able to say, 'Her Majesty is my friend.'"
Following that conversation, the two women did rebuild their relationship and are now on good terms. A source told The Syndney Morning Herald that Queen Elizabeth and Fergie even started meeting again and enjoying tea together.
"The Queen always tries to see the best in people and she has stayed in close touch, even having tea with her regularly at Windsor," the source said.
They also had a public reunion last June at the Royal Ascot in which they were seen chatting with one another.
Prince Phillip still hasn't forgiven her
As for the queen's husband, Prince Philip, he still hasn't and may never forgive Fergie for the damage she caused to the family's reputation. Because of his loathe for the duchess, the Duke of Edinburgh almost backed out of attending Princess Eugenie's wedding just so he wouldn't have to see his former daughter-in-law.
In the end, Philip was on hand for his granddaughter's big day and even agreed to appear in a few photos with the bride and groom that Ferguson was also featured in.
"Prince Philip has agreed to pose in the wedding snaps alongside Eugenie's mother, Sarah, Duchess of York," a palace insider said at the time. "It will be the first time that the pair have been pictured together in 26 years."
While it may have seemed to some like Philip put the past behind him royal sources said there is no reason to think that as he did not socialize with Ferguson at all that day.
Prince Charles reportedly isn't a fan of her either and kept Fergie off the guest list for the evening reception he threw for Meghan Markle and Prince Harry after their wedding.
Read more: The Real Reason Princess Diana Ended Her Friendship With Sarah Ferguson
Follow The Cheat Sheet on Facebook!