Revealed: Why Charlie Sheen Refuses to Get Married Again
All the controversies we've seen from Charlie Sheen are still fresh in our minds, even though it's been over five years since we saw some of his madness reach a boiling point. A lot of the craziness came from messy divorces from Denise Richards and Brooke Mueller, plus the publicity of being fired from Two and a Half Men during the height of its popularity.
It's overwhelming to recount the mess Sheen turned into between 2011 and 2015. After being diagnosed as HIV positive due to a devil-may-care lifestyle, we've sort of lost touch with how Sheen is doing.
He's still acting, though now refuses to marry ever again. Should he really say "never?"
Charlie Sheen thinks he's bad at marriage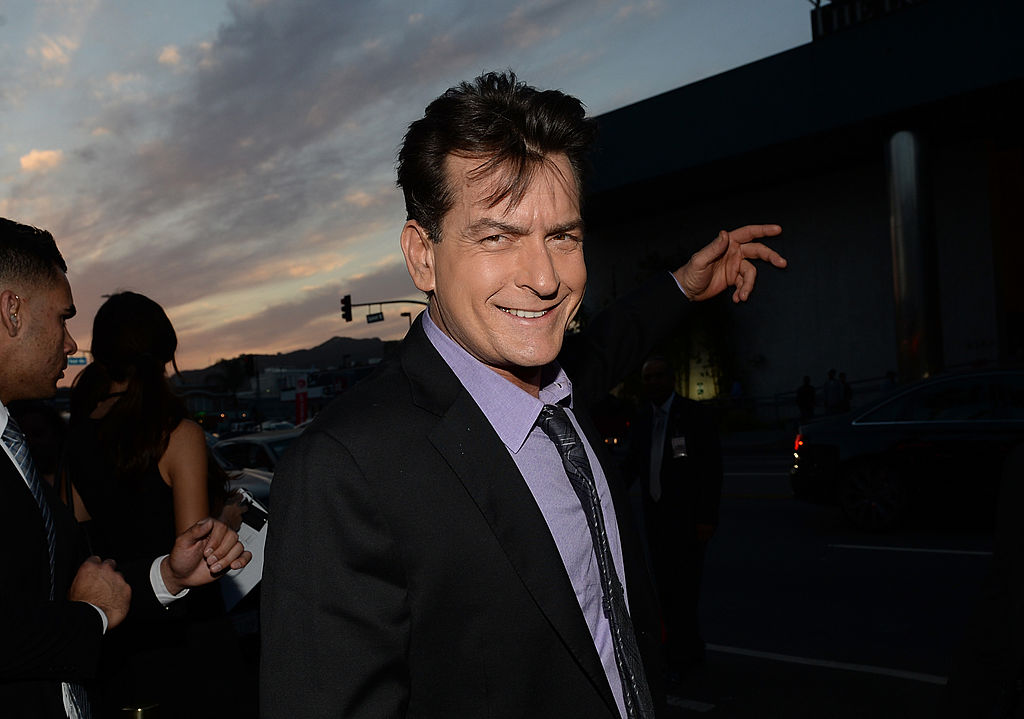 You really can't argue with Sheen when you see his quote about marriage in a recent interview with US Magazine. In the interview, he says he's no longer dating anyone of significance and doesn't think marriage will ever happen again.
Not only did he say "no" to marriage, but he was quoted as saying "NO" in caps. His claims are that if you're bad at something, why keep doing it?
Considering his four marriages were often fraught with chaos, he's probably right about marriage not suiting him. Nevertheless, it's hard to imagine he doesn't have some kind of relationship with women (as he always has) while perhaps forwarding the idea of cohabitation.
Let's keep in mind Sheen isn't quite the crazy man he once was based on a recent Maxim Australia interview.
Sheen is more focused on his kids and being a better man
According to his US Magazine interview, Sheen is a lot different now after learning about his HIV diagnosis. What's most important to him is being with his kids and immediate family.
Sheen almost had a scare during the Malibu wildfires when he tweeted he couldn't reach his dad and mom (Martin and Janet Sheen). Thankfully, they were safely located later.
No doubt this and being concerned about his health was enough to scare Sheen into staying sane. During his US Mag interview, he also notes he's been sober for a year.
Can we take Sheen's marriage opinion seriously?
We're happy to hear Sheen is finally sober and making a gallant effort to be more focused on his family. Even so, we know he's had more than his share of regression to his wild ways.
Let's hope he never goes back to drugs or booze again. Because Sheen's still seen around women often, it's hard to imagine he'd tuck marriage away forever.
With his comeback also comes controversy, especially over his history of abusing women, accusations of rape, and exposing women to his HIV.
Still, we know numerous notables who've taken a circuitous path before completely overcoming their additions.
Marriage shouldn't be completely discouraged in Hollywood
Despite Sheen being the epitome of what not to do in a marriage (and perhaps a major warning tale about Hollywood marriage), it certainly shouldn't become a template.
After all, we continue to write here about some of the most successful marriages in showbiz. Chris Pratt and Katherine Schwarzenegger have the potential for a strong and lasting marriage based on their lifestyles. Ones already married for years include Tom Hanks/Rita Wilson, Will Smith/Jada Pinkett Smith, and Sarah Jessica Parker/Matthew Broderick as just a few.
While Sheen easily cast a pall on celebrity marriage, no one should make him a model for what's possible. The idea all celebrities inevitably turn into Sheen is a lot less than we know, especially when having a reliable support system Sheen finally found late.