Revealed: Why Prince Harry and Meghan Markle Unfollowed Prince William and Kate Middleton on Instagram
At first glance, the fact that Prince Harry and Meghan Markle unfollowed Prince William and Kate Middleton on Instagram might be easy to connect to all of the rumored feuds amongst them, but the reason is actually quite simple.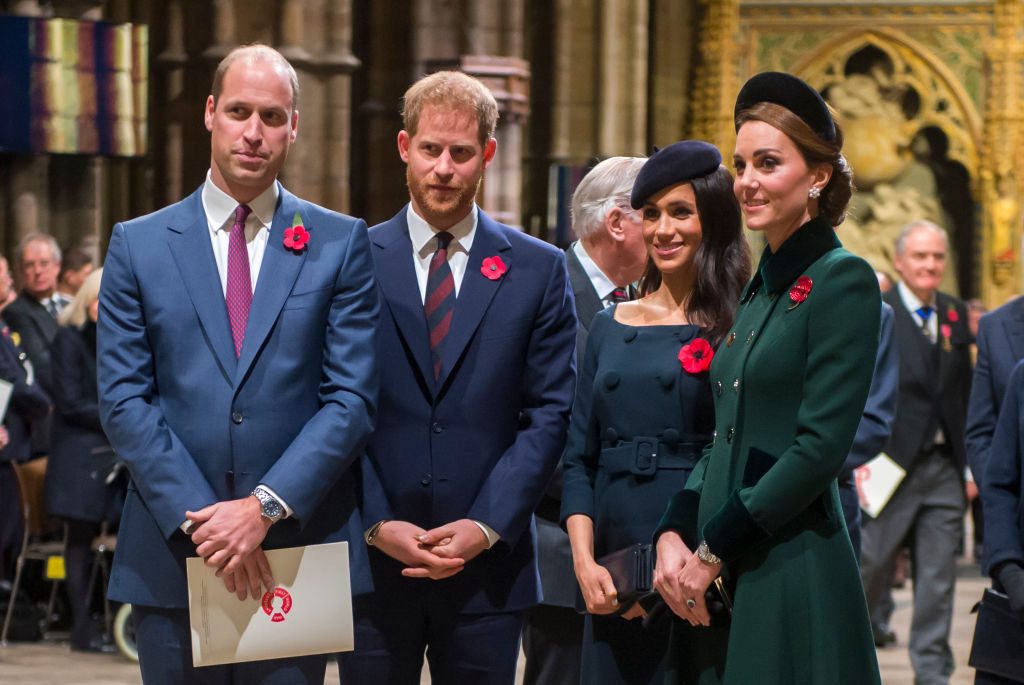 Prince Harry and Meghan Markle unfollowed royal accounts on Instagram
When Prince Harry and Meghan Markle first launched their own official Instagram account, SussexRoyal, the couple had a small number of accounts they followed. They've now whittled down the accounts they follow to just 16, and Prince William and Kate Middleton's account, as well as some others, didn't make the cut.
Naturally, that would seem to support all the gossip that Prince William and Prince Harry are feuding or that Middleton and Markle don't get along, but it's simply not the case.
To clear up any confusion and keep the rumors from spiraling out of control, Prince Harry and Markle took to their Instagram account to explain what's up.
They no longer follow the KensingtonRoyal Instagram account because, they explained, they want to highlight 16 accounts related to mental health.
Why Prince Harry and Meghan Markle are following certain accounts
The couple explained in their newest Instagram post the reason behind the small number of accounts they'll be following, writing:
"May is Mental Health Awareness Month in the US and May 13-19 is Mental Health Awareness Week in the UK.

To pay tribute to all of the incredible work people across the globe are doing in this space, we are hoping to shine a light on several Instagram accounts that promote mental well-being, mental fitness, body positivity, self-care, and the importance of human connection — to not just hear each other, but to listen.

There are countless organisations doing amazing work for mental health —please consider the accounts we've highlighted as a small snapshot of this global support network.

We are all in this together."

They continued, noting, "We invite you to explore the extraordinary stories of strength, and the commitment to kindness as seen in the above accounts. Each month we will honour this same concept and change the accounts we solely follow based on a different theme or cause. Please go to our homepage and click 'following' to see each of the select accounts and find out more about their work."
So, it's not a snub in any way and the Instagram accounts they follow each month will change, which is a genius way for them to easily highlight different causes and point their followers towards accounts they should look at.
Among the Instagram accounts they are following for May are: Heads Together (the royals' mental health initiative), Lady Gaga's Born This Way Foundation, Headspace, Pandas Foundation and Oprah Winfrey's SuperSoul Sunday.
They also unfollowed Princess Eugenie, Prince Andrew, and The Royal Family account (which includes the Queen and other members of the royal family), bringing their list from 23 to just 16.