The Artists and Albums That Revolutionized Pop Music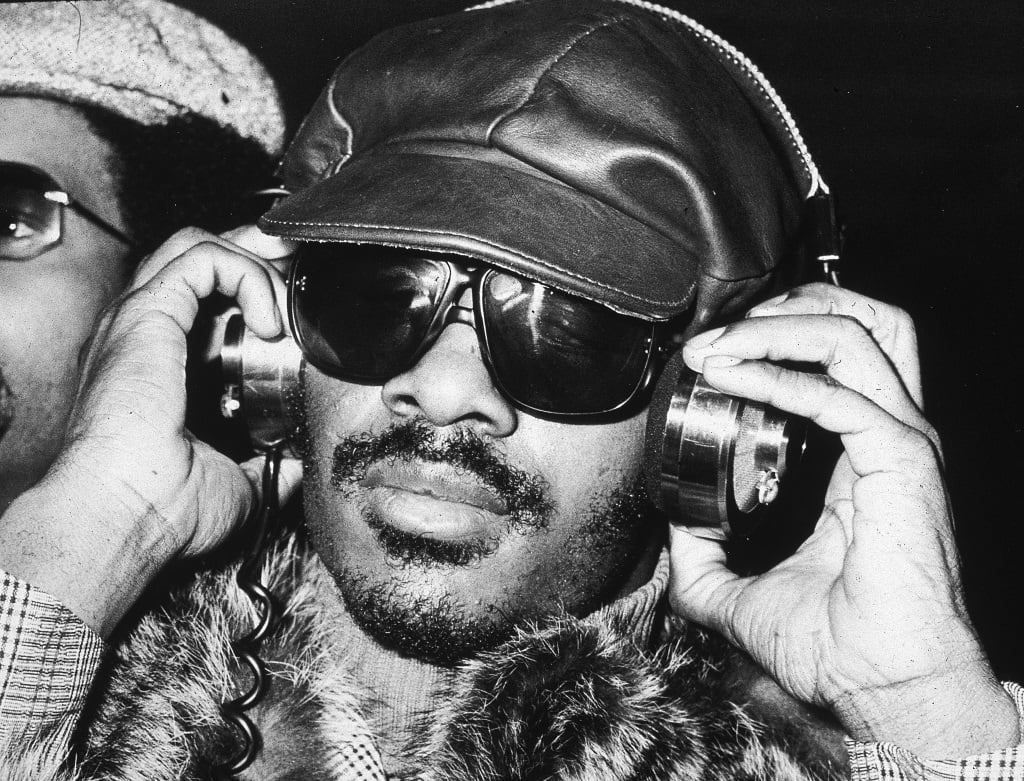 Stevie Wonder | Getty Images
The history of pop music never follows a straight line. There's no point in trying to define a singular "pop" sound as the genre has incorporated elements of electronica, hip-hop, folk, R&B, jazz, and much more. The nebulous nature of pop music makes it difficult to compile a list of great records. In order to paint an accurate picture of popular music, it's crucial to consider the breadth of chart-topping hits.
In the '60s, The Beatles and The Beach Boys' psychedelia defined an era, while the following decade featured soul artists such as Stevie Wonder breaking into the pop sphere. Since the '80s, the sound of radio-ready tunes has changed at an even more dramatic rate. Now, dance music, rap, and neo-soul all crossbreed with pop as artists expand the genre's definition.
Here are 25 of the most revolutionary pop albums ever created, chosen to capture the diversity and shapelessness of pop music.
1. Songs in the Key of Life – Stevie Wonder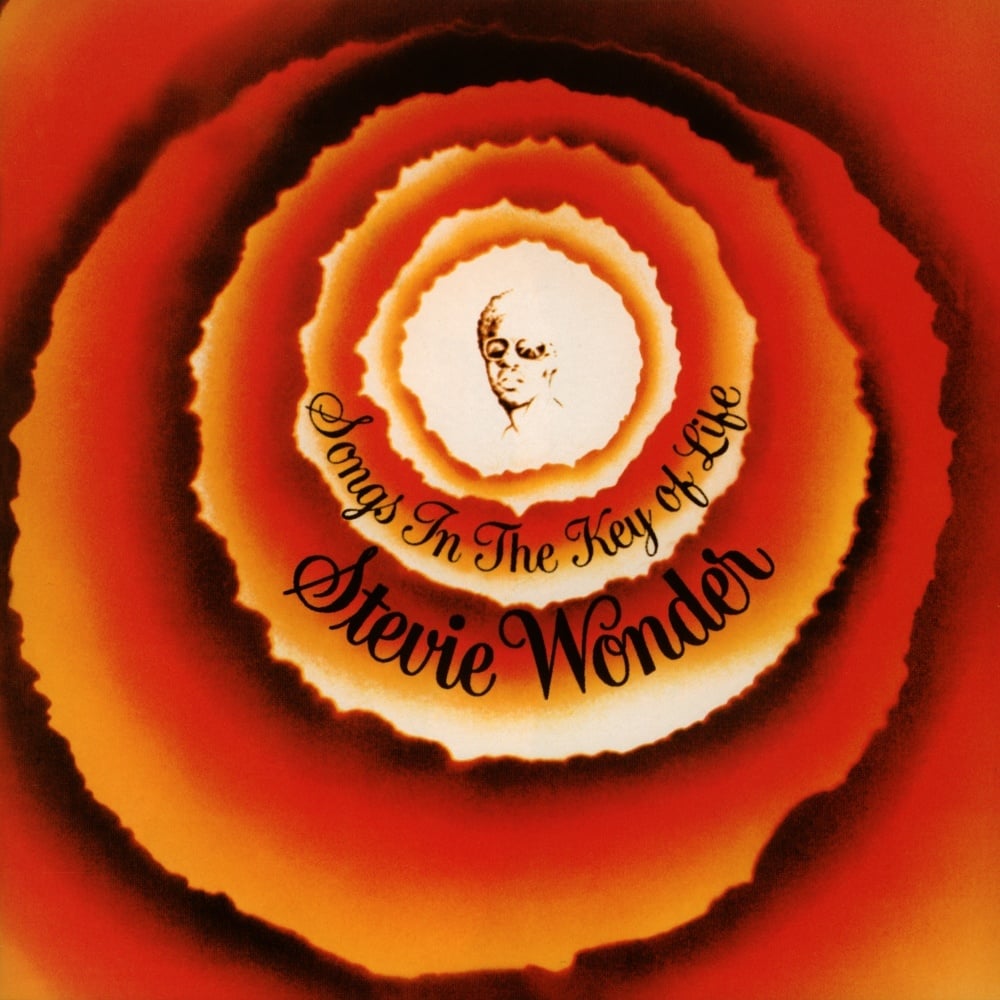 Songs in the Key of Life | Tamla Records
By the time Stevie Wonder released Songs in the Key of Life, he dominated the '70s R&B landscape. Expectations for the record were impossibly high, but somehow Wonder exceeded all of them. This timeless record was more than just a vehicle for popular singles like "Sir Duke." Wonder crafted a thematically cohesive album, filled with social commentary and finely tuned pop bliss.

2. Blonde – Frank Ocean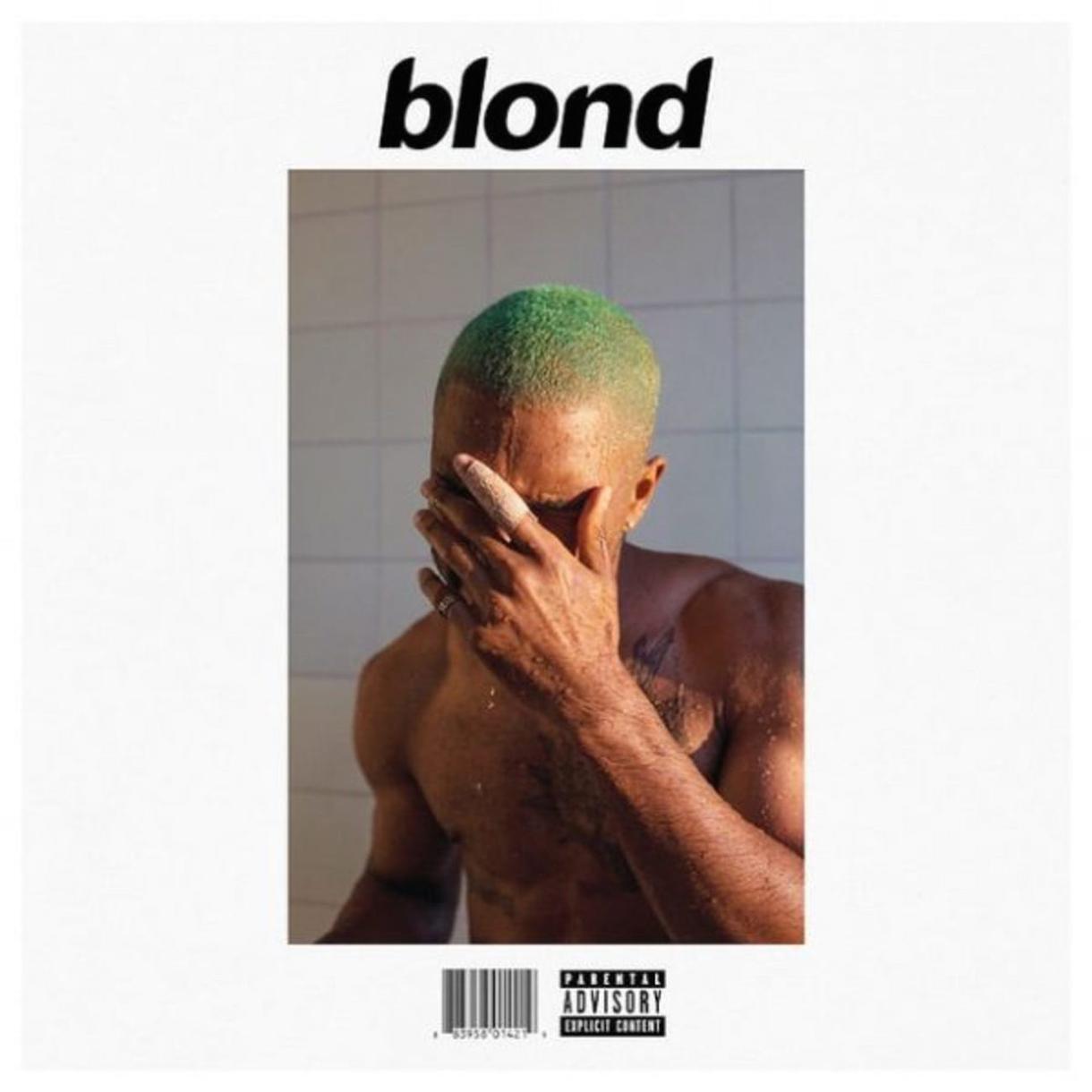 Blonde | Boys Don't Cry
Only a few months have passed since Blonde's release, but the wildly ambitious record has already garnered significant critical acclaim. The hype behind Frank Ocean's sophomore release captured music headlines for months as the R&B singer teased its arrival. The final product stunned and befuddled fans with its avant-garde sensibilities and Ocean's intimate lyricism.

3. Thriller – Michael Jackson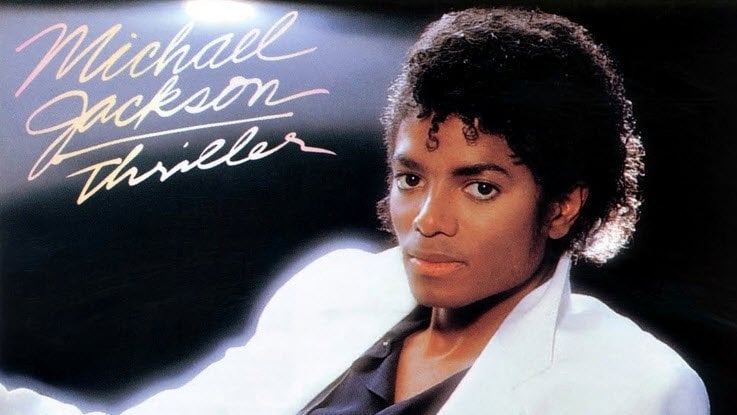 Thriller | Epic
Michael Jackson didn't earn the title "King of Pop" for nothing. On Thriller, the legendary performer merged funk, R&B, and disco into a fluid pop landmark. He also utilized MTV to give a visual element to his record, forever intertwining his choreography with massive hits like the title track.

4. Purple Rain – Prince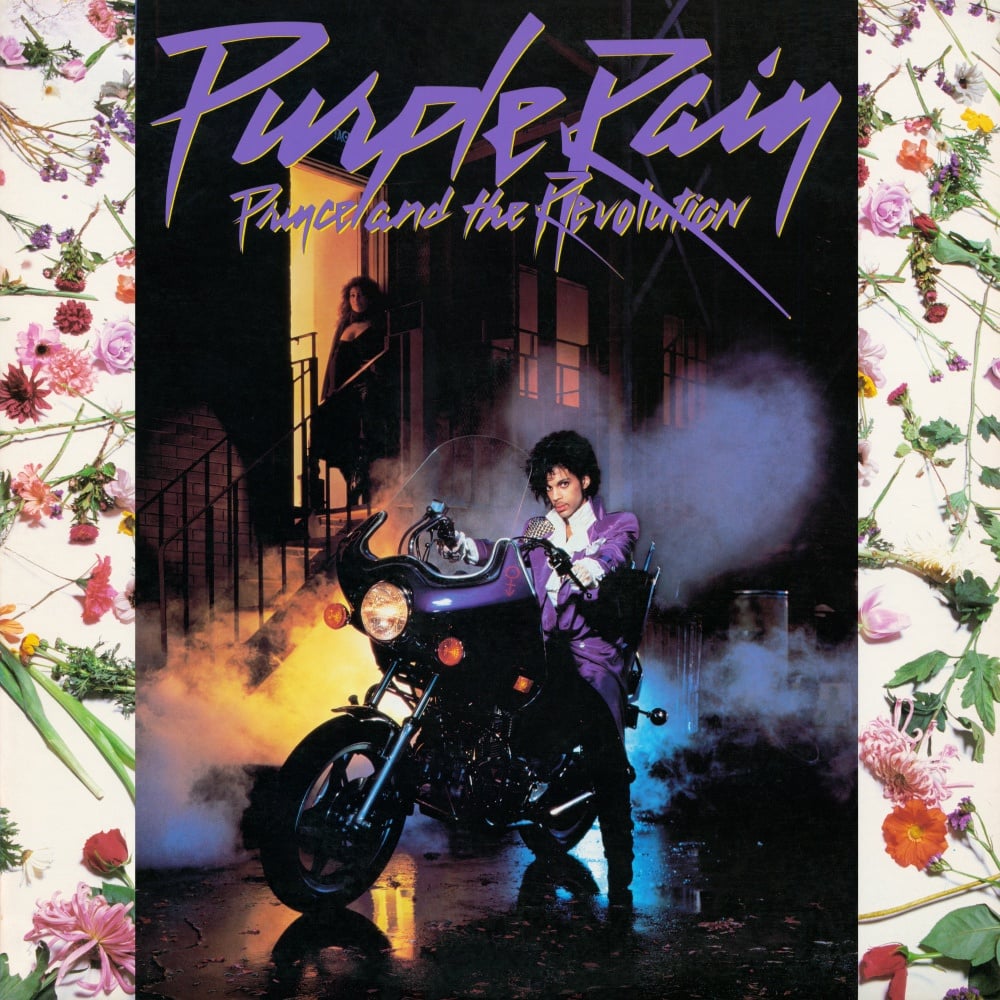 Purple Rain | Warner Bros.
Most movie soundtracks fail to capture the same attention as full-length LPs. On Purple Rain, Prince bucked that trend with arguably the best record of his career. The record showcased Prince's unmatched versatility as he perfected guitar-driven ballads and high-energy funk.

5. Pet Sounds – The Beach Boys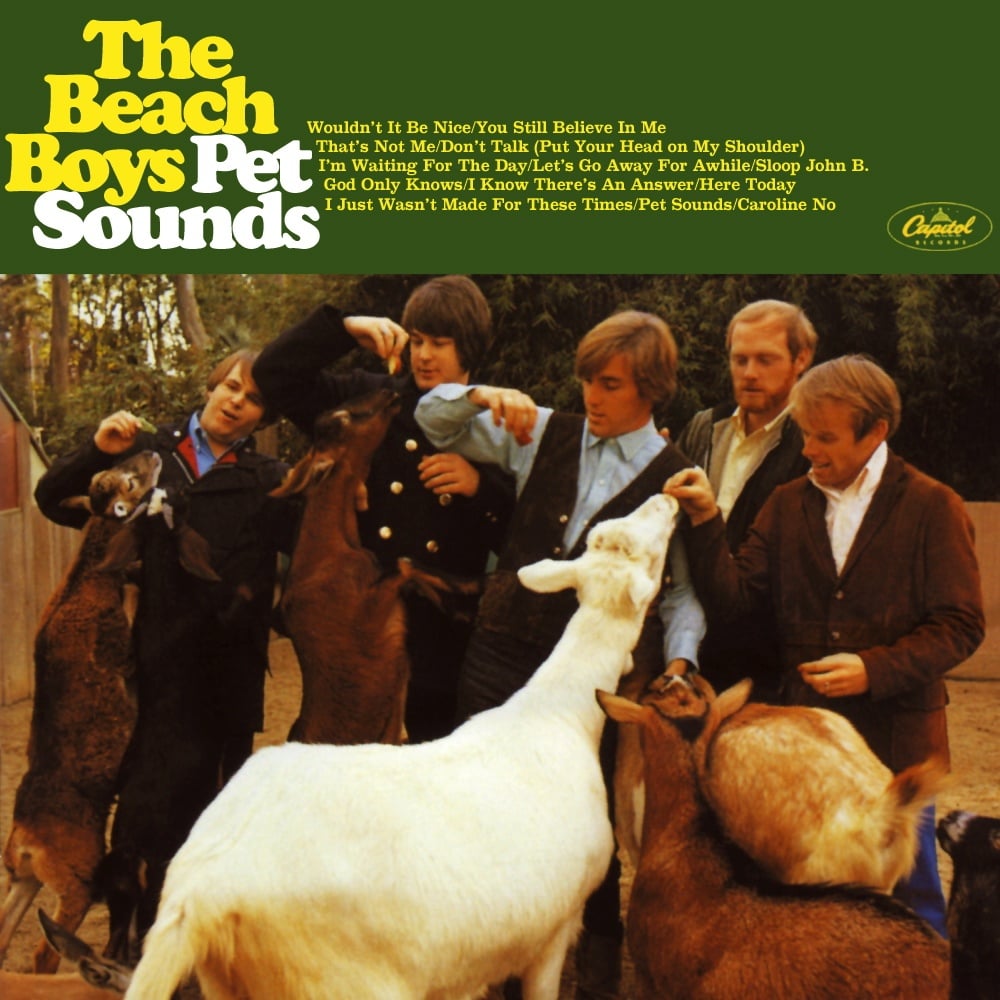 Pet Sounds | Captiol
The Beach Boys' career is fraught with tension. Member Mike Love sought to keep the boy band mired in radio-ready surf anthems, while leader Brian Wilson preferred a more experimental approach. Pet Sounds features Wilson in full form, creating deeply emotional and psychedelic moods while using production to augment the record's many charms.

6. Rubber Soul – The Beatles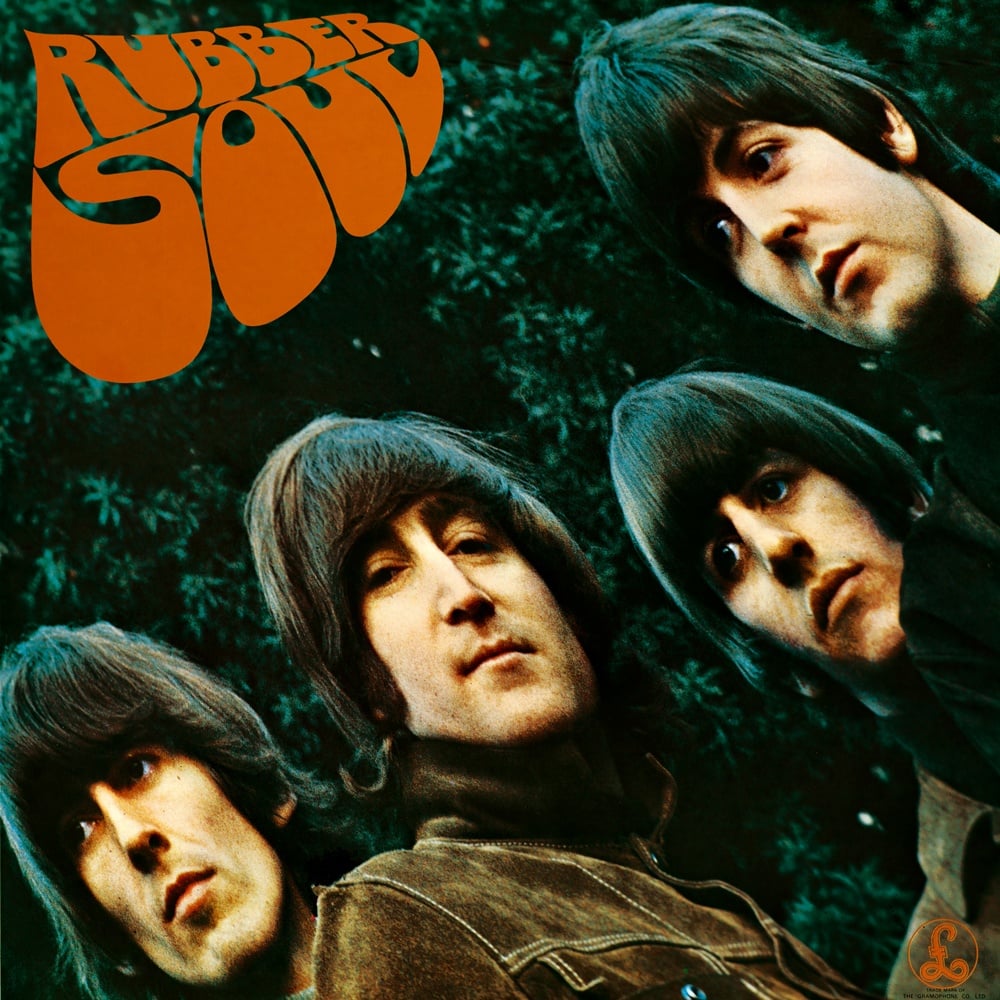 Rubber Soul | Parlophone
Before Sgt. Pepper's Lonely Hearts Club Band, The Beatles used psychedelia in more subtle ways. Rubber Soul features the band fully immersed in blues and folk, but with countless experimental touches. Songs like "Michelle" maintained accessibility and relished in unusual song structures.

7. Graceland – Paul Simon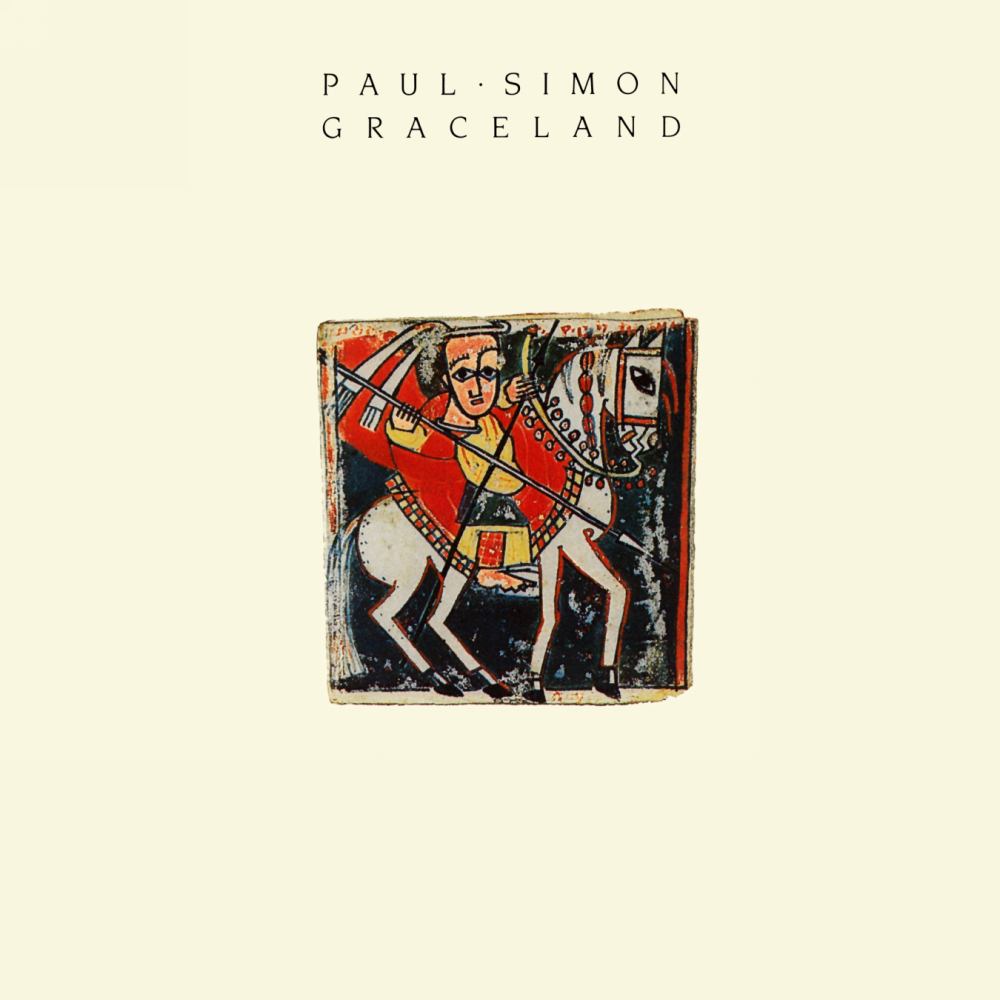 Graceland | Warner Bros.
After Simon and Garfunkel, Paul Simon struggled to form his own identity outside of the acclaimed duo. On Graceland, he finally stepped out as an artistic force of his own. By collaborating with noted South African musicians, Simon created a unique sound blending his folk sensibilities with a formidable rhythm section.

8. Rumours – Fleetwood Mac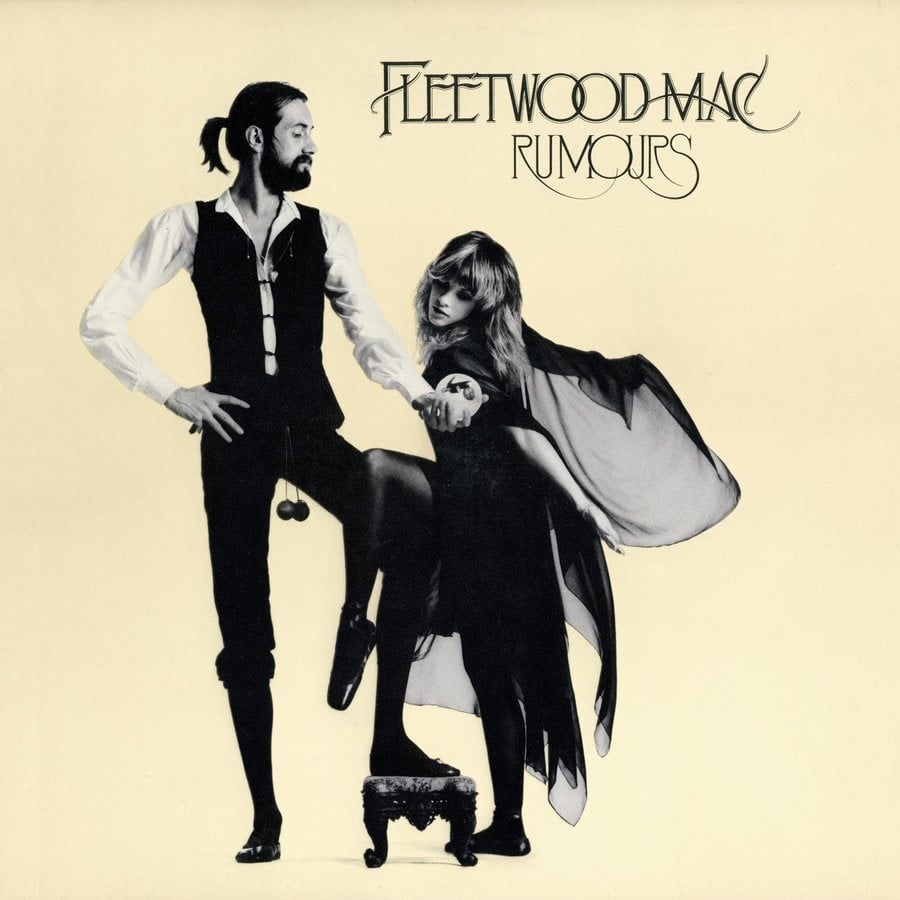 Rumour | Warner Bros.
Most bands fracture and fizzle out when personal disputes arise between members. Fleetwood Mac translated its inner turmoil into the greatest record of its career. Rumours featured songs with emotional complexity and tenderness. Lead track "Go Your Own Way" became Fleetwood Mac's standout hit due to its honest depiction of Stevie Nicks and Lindsey Buckingham's relationship.

9. What's Going On – Marvin Gaye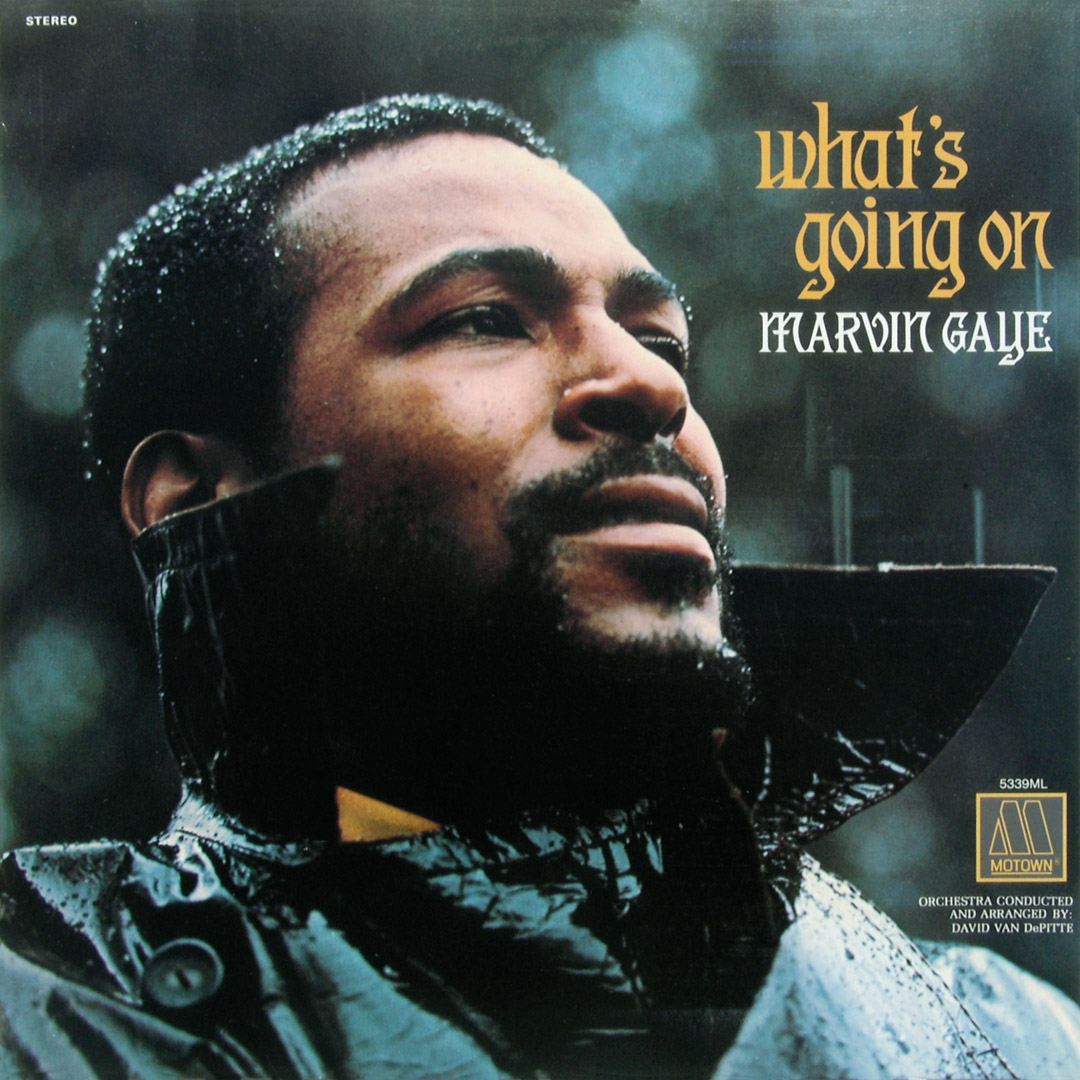 What's Going On | Motown
Few pop artists understand how to incorporate social commentary with catchy songwriting. Marvin Gaye mastered this delicate middle ground. On What's Going On, the soul legend used choirs, unusual instrumentation, and catchy hooks to create a masterpiece. The record was notable for pointing out environmental and social devastation in a pop context.

10. Stand! – Sly and the Family Stone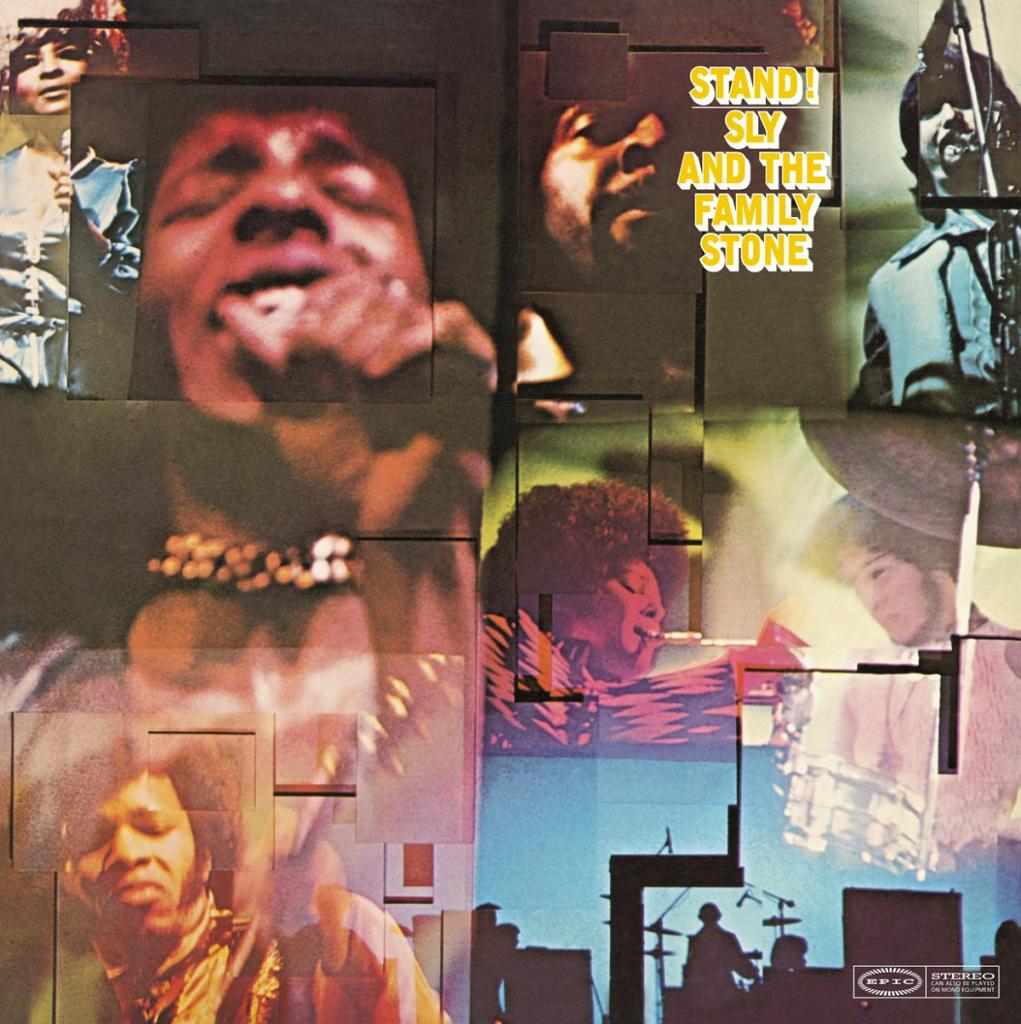 Stand! | Epic
James Brown dominated the funk scene of the '60s, but Sly and the Family stone proved to be formidable adversaries. The soul juggernauts made an indelible mark on pop music by having a multiracial band, which was a rarity at the time. Stand! featured Sly and the Family Stone taking on racism and advocating for inclusivity on smooth tracks like "Everyday People."

11. Court and Spark – Joni Mitchell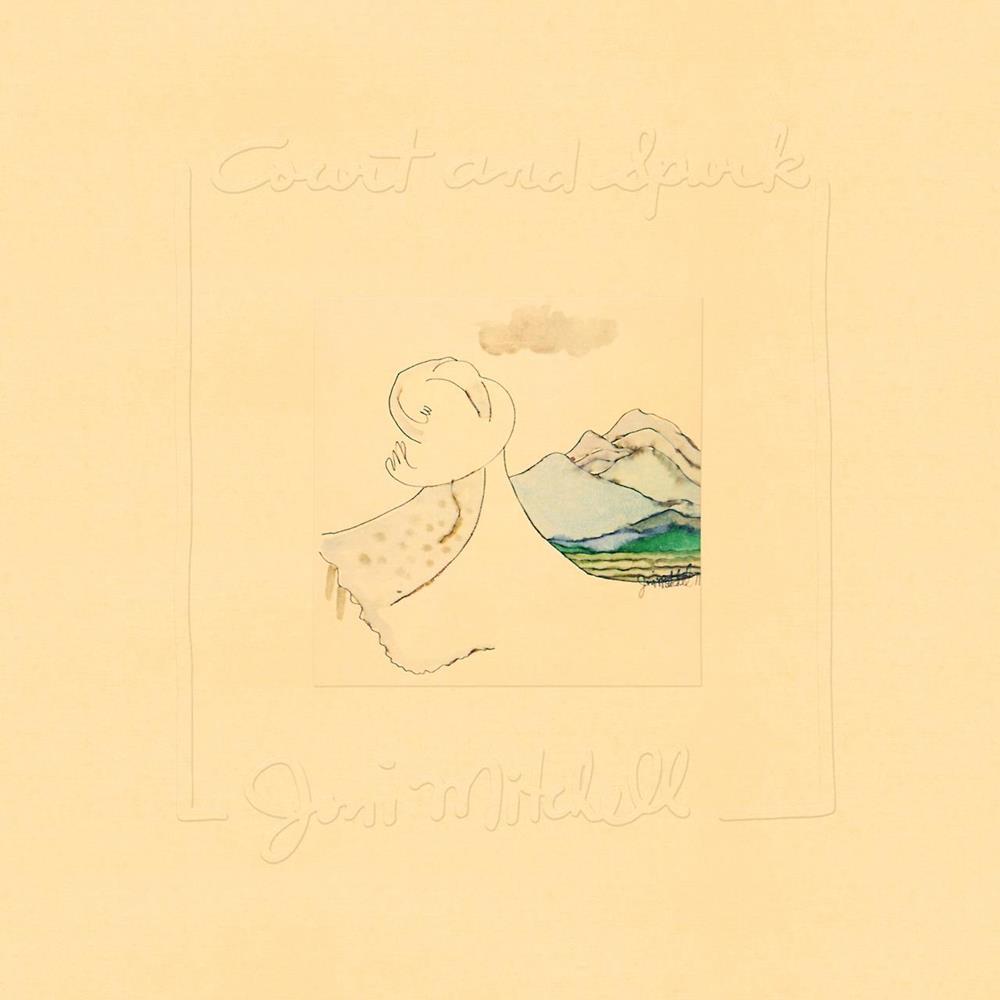 Court and Spark | Asylum
Court and Spark remains Joni Mitchell's most commercially successful record. This achievement is an impressive feat given Mitchell's experimental flourishes. She bridged the gap between vocal jazz and folk. On songs like "Free Man in Paris," she weaved engrossing lyricism with fluid pop expertise.

12. Control – Janet Jackson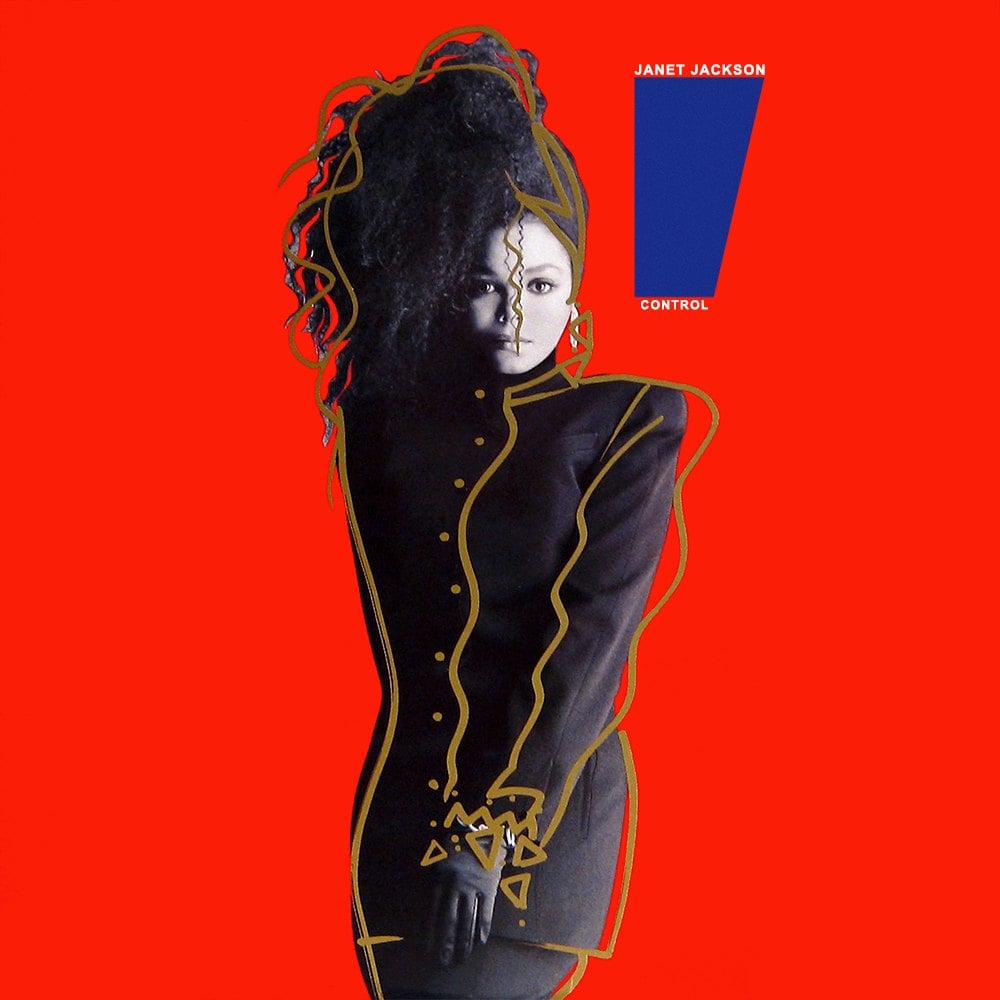 Control | A&M
While Michael Jackson had no issue finding fame after the dissolution of the Jackson 5, Janet Jackson struggled. However, she finally carved out her own in place in pop stardom on Control. Even in a literal sense the record focused on her quest for personal freedom as she had recently fired her father as her manager.

13. The Stranger – Billy Joel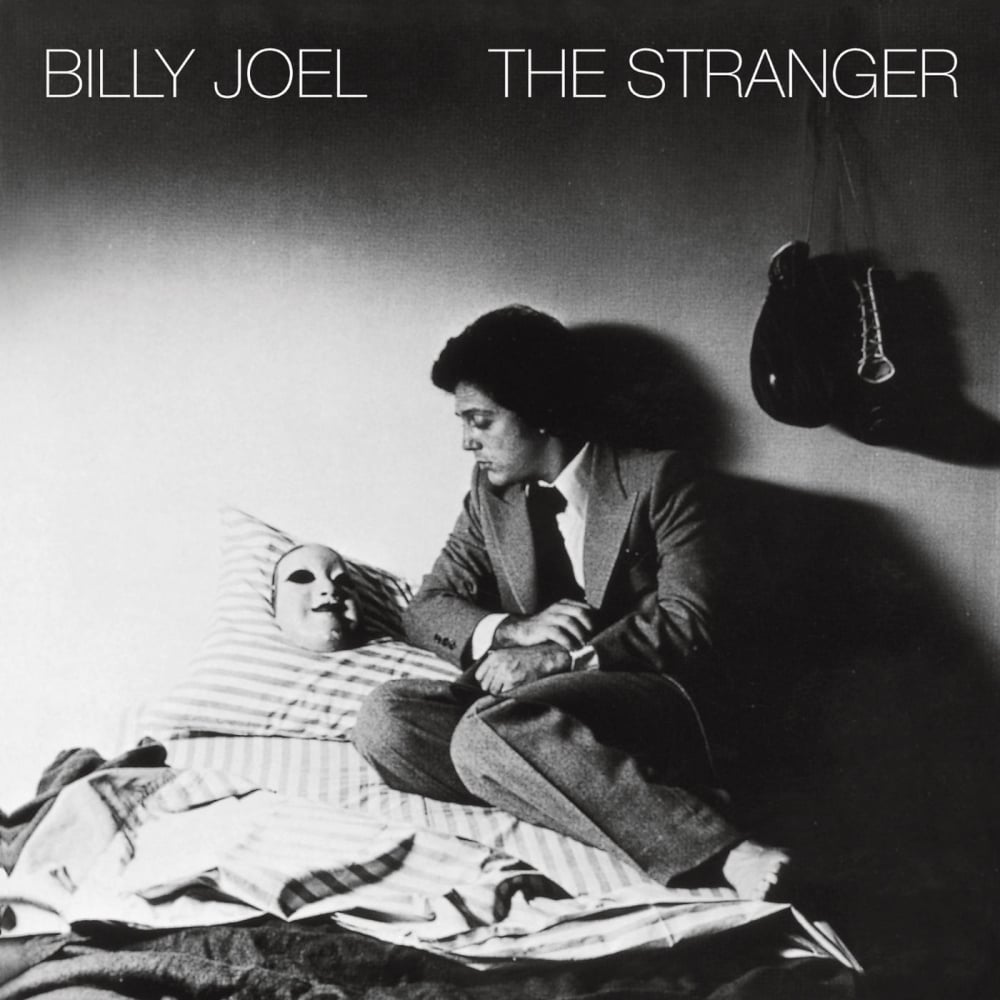 The Stranger | Billy Joel
Nearly 40 years after its release, The Stranger remains a defining turning point in Billy Joel's career. The famed balladeer bared his soul on this intensely personal record, evidenced by the eerie album cover. Songs like "Movin' Out (Anthony's Song)" practically rewrote the rules for introspection in pop music.

14. Funeral – Arcade Fire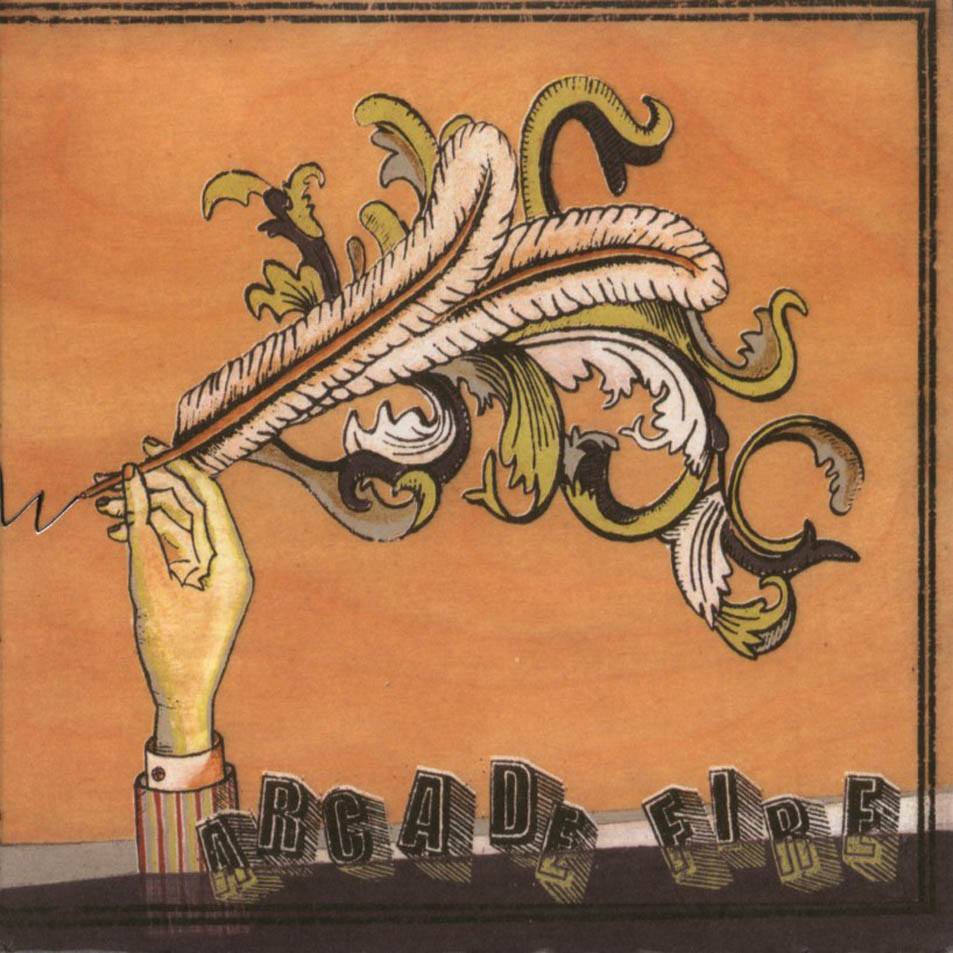 Funeral | Merge
Before indie rock bubbled over into the mainstream, Arcade Fire was just a fledgling Canadian band. Funeral ignited the group's success that would eventually land them a Grammy for their 2010 record, The Suburbs. However, its debut remains Arcade Fire's strongest album due to the incisive lyricism and ornate instrumentation.

15. CrazySexyCool – TLC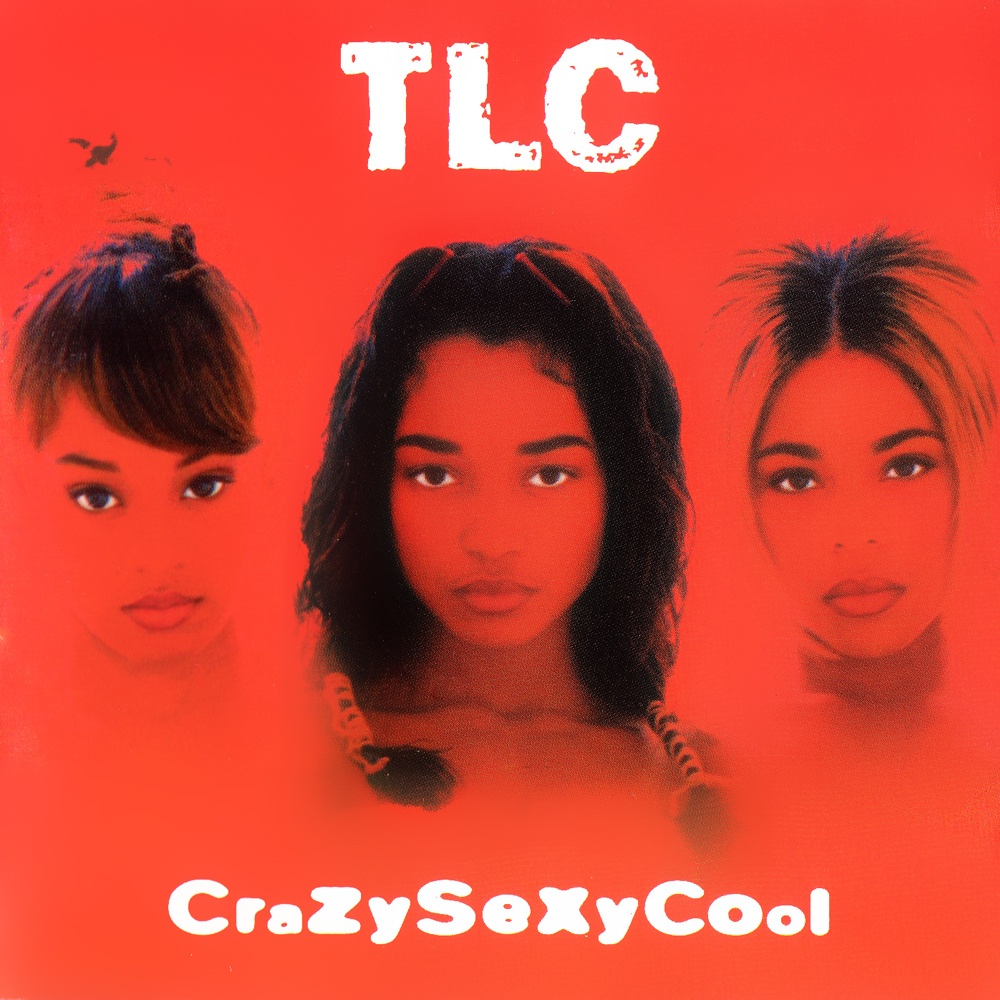 CrazySexyCool | LaFace
The '90s were a revolutionary time for the development of R&B. TLC and Destiny's Child merged rap with soul sensibilities, creating an entirely new sound. CrazySexyCool marked the emergence of that aesthetic, as the group's syrupy harmonies soared over bouncy hip-hop rhythms.

16. Lemonade – Beyoncé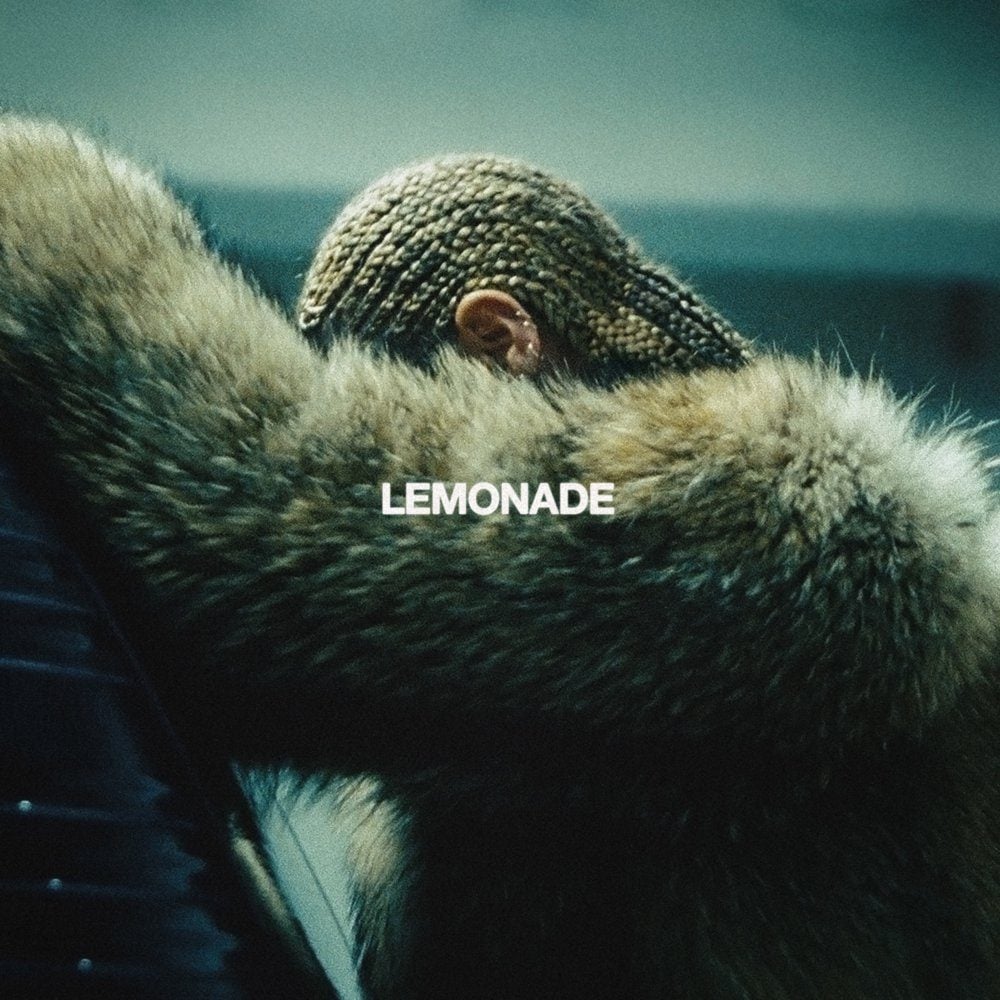 Lemonade | Columbia
The release of a new Beyoncé album marks much more than new music. All of her albums are events, where the talented singer unleashes a new aesthetic absorbed by her rabid fanbase. Lemonade is her most conceptually dense album to date, as she explores different heartbreak, social injustice, and the nuances of black identity.

17. Debut – Björk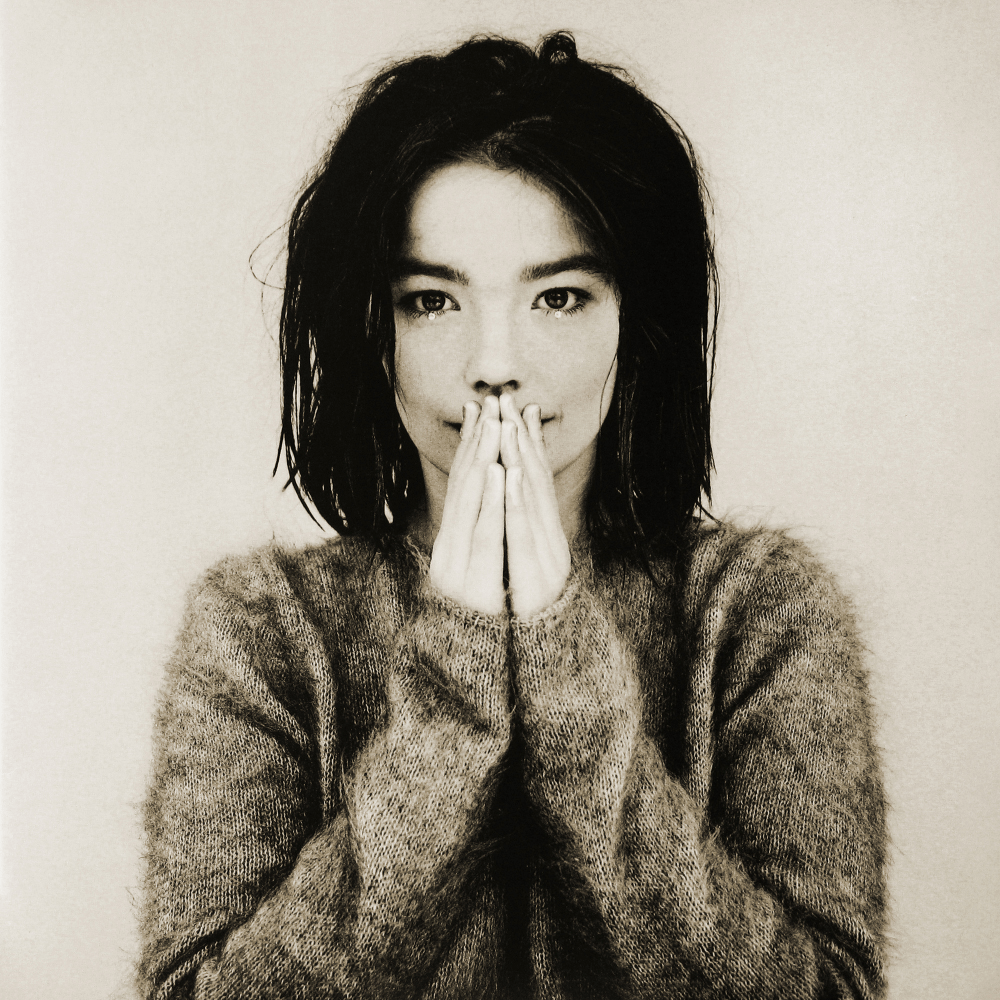 Debut | One Little Indian
Defining Björk's sound is an exercise in futility. The Icelandic singer fluidly combines disparate genres into one cohesive whole. Glimmers of electronica, jazz, and sugary pop play together on Debut, which jumpstarted Björk's consistently impressive career.

18. FutureSex/LoveSounds – Justin Timberlake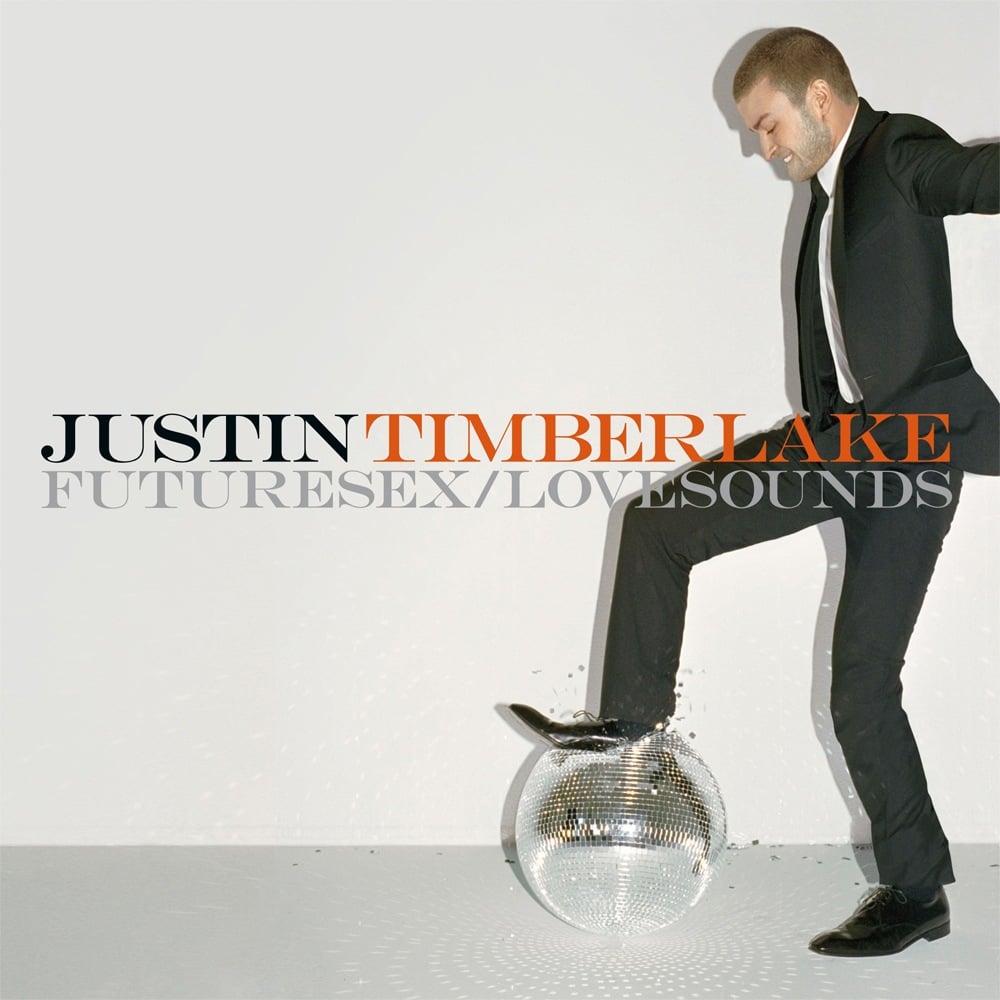 Futuresex/Lovesounds | Jive
Too many young pop starts failed to find success in their adult life. Justin Timberlake rose from the ashes of N*SYNC and created a solo career that eclipsed the success of his early stardom. FutureSex/LoveSounds, his sophomore album, cemented his pop expertise as bangers like "SexyBack" altered the course of pop music.

19. Emotion – Carly Rae Jepsen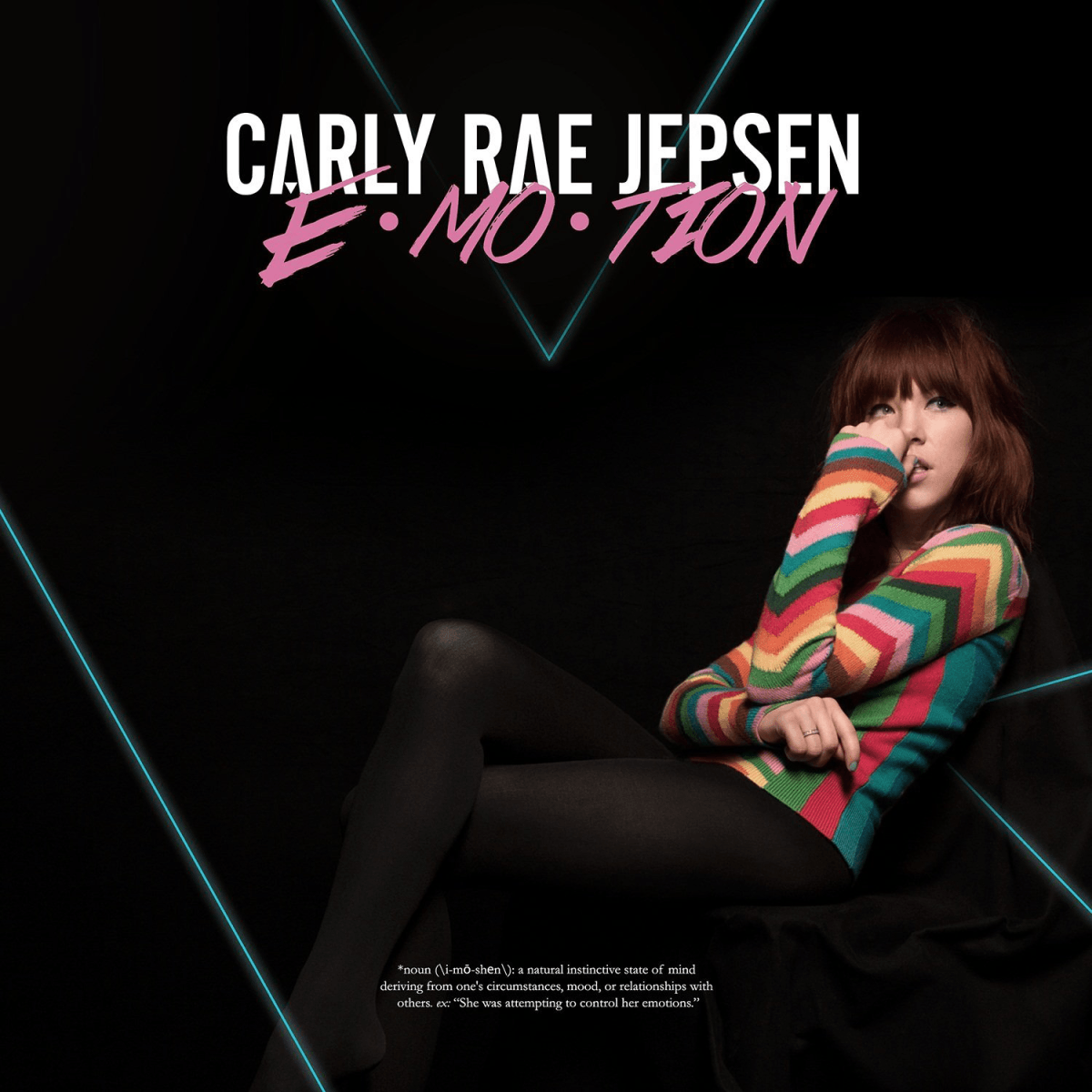 Emotion | Interscope
Critics initially wrote off Carly Rae Jepsen after the success of her bubblegum pop hit "Call Me Maybe." Her second album, Emotion, revealed Jepsen's emotional depth and willingness to experiment. With help from noted musicians such as Blood Orange, the Canadian pop star attracted a whole new fanbase while maintaining her ear for hooks.

20. One in a Million – Aaliyah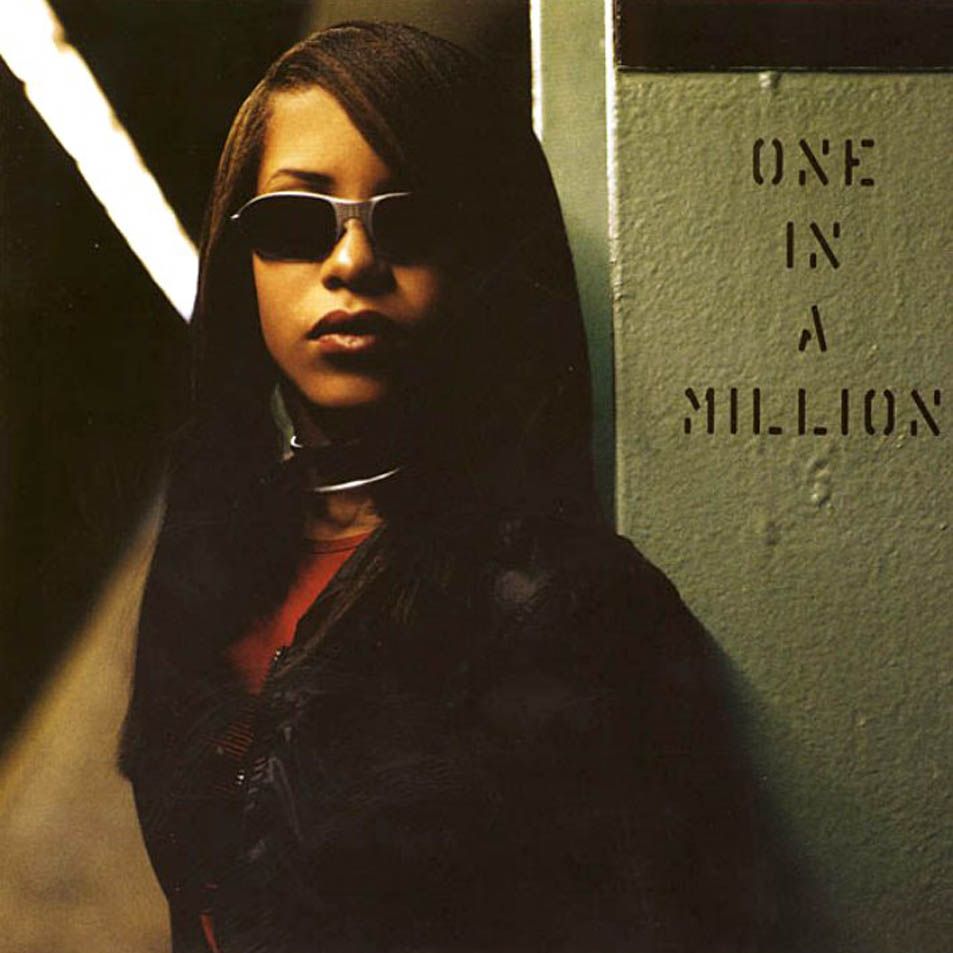 One In A Million | Atlantic
Pop music suffered a severe tragedy with the unfortunate death of Aaliyah. One in a Million changed the shape of R&B forever. Aaliyah's sugary vocals and sultry delivery dominated the radio while launching the career of collaborators Missy Elliott and Timbaland.

21. Rise and Fall of Ziggy Stardust – David Bowie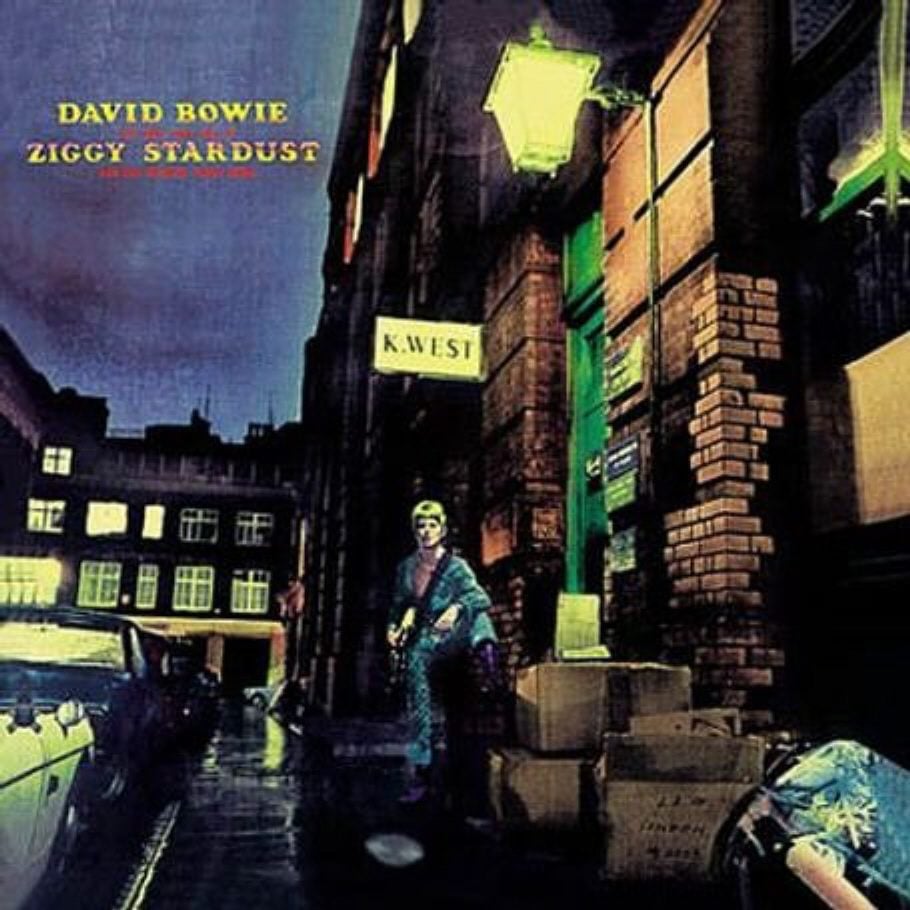 Rise and Fall of Ziggy Stardust | RCA Records
There is simply no pop star who can rival the wild imagination of David Bowie. The capricious pop legend reinvented himself countless times over, most notably on Rise and Fall of Ziggy Stardust. As the cosmic alter-ego Ziggy Stardust, Bowie turned an ambitious concept record into an immediately accessible assemblage of pop gold.

22. Sgt. Peppers Lonely Hearts Club Band – The Beatles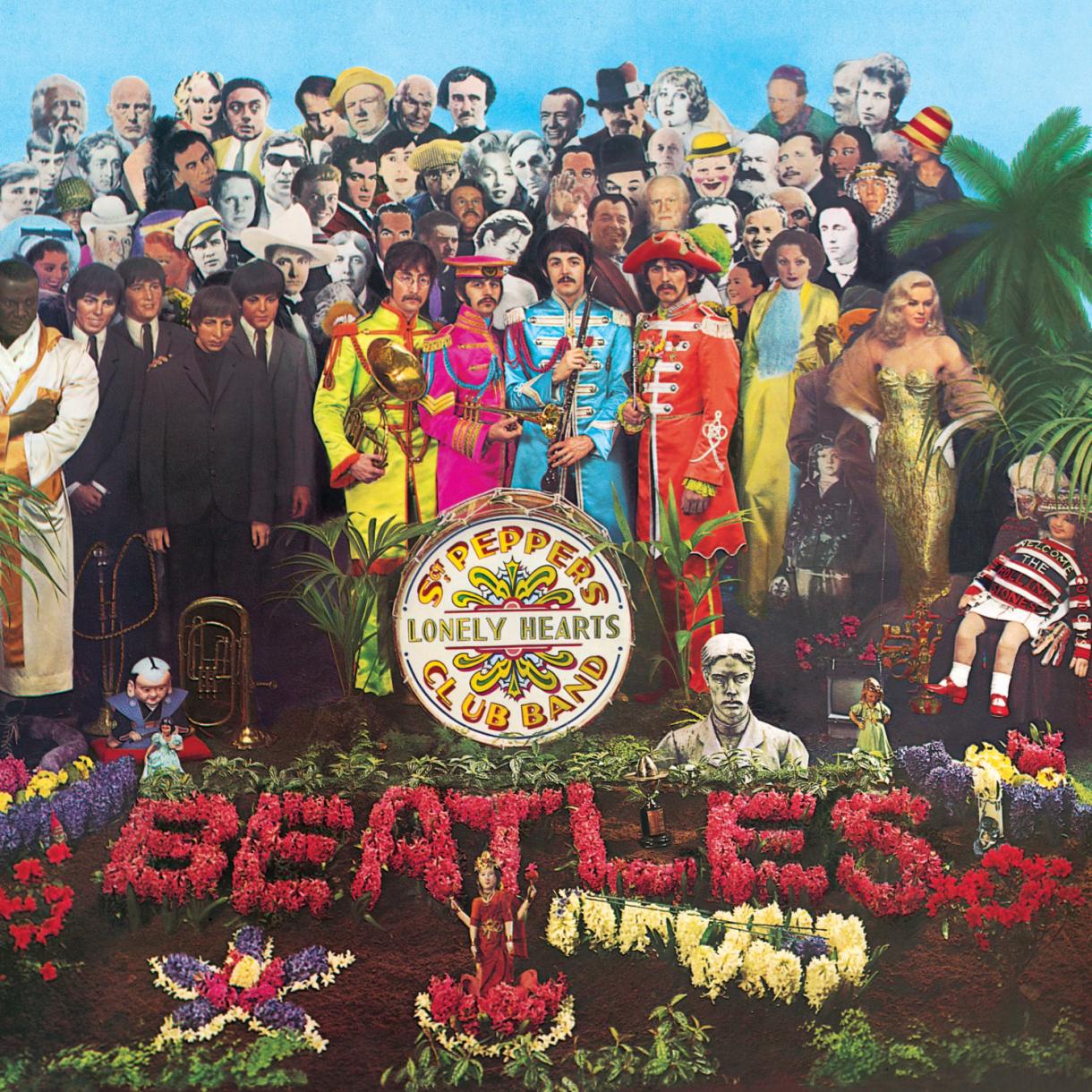 Sgt. Peppers Lonely Hearts Club Band | Capitol
In the '60s, two dueling pop groups ruled the charts. The Beatles and The Beach Boys made each other a better band by constantly challenging rival musicians to innovate further. On Sgt. Peppers Lonely Hearts Club Band, The Beatles created its own response to Pet Sounds. Rather than imitating Brian Wilson's tricks, the "Fab Four" found a new voice of their own. The record kickstarted a new era in psychedelic pop, and remains one of the greatest concept albums ever released.

23. Madonna – Madonna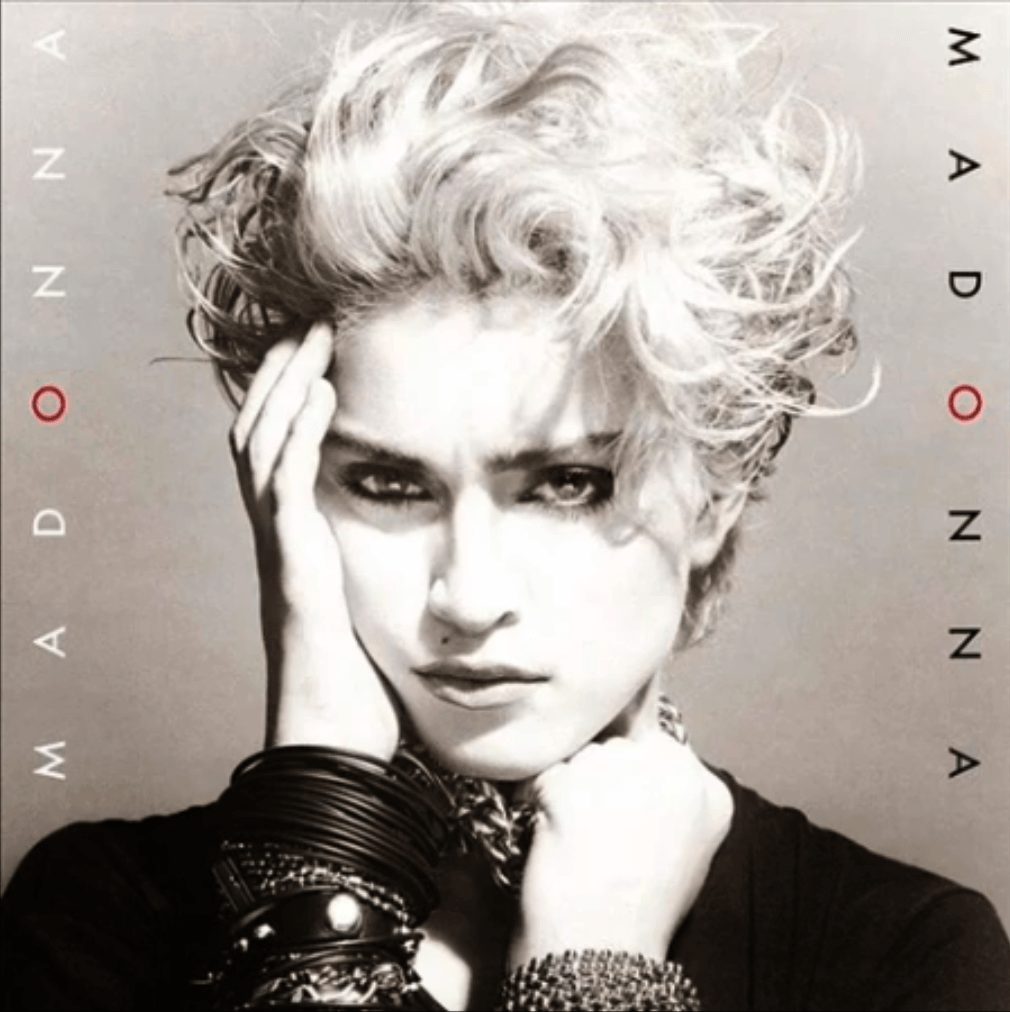 Madonna | Warner Bros.
The early '80s was a watershed moment in pop music. Newly invented synthesizers started to break into the mainstream and artists like Prince began to embrace drum machines. Madonna entered the scene in the middle of this transition, bringing an icy new aesthetic. On her self-titled debut, the young pop idol embraced dissonance and harsh rhythms without sacrificing an ounce of her sultry appeal.

24. 1999 – Prince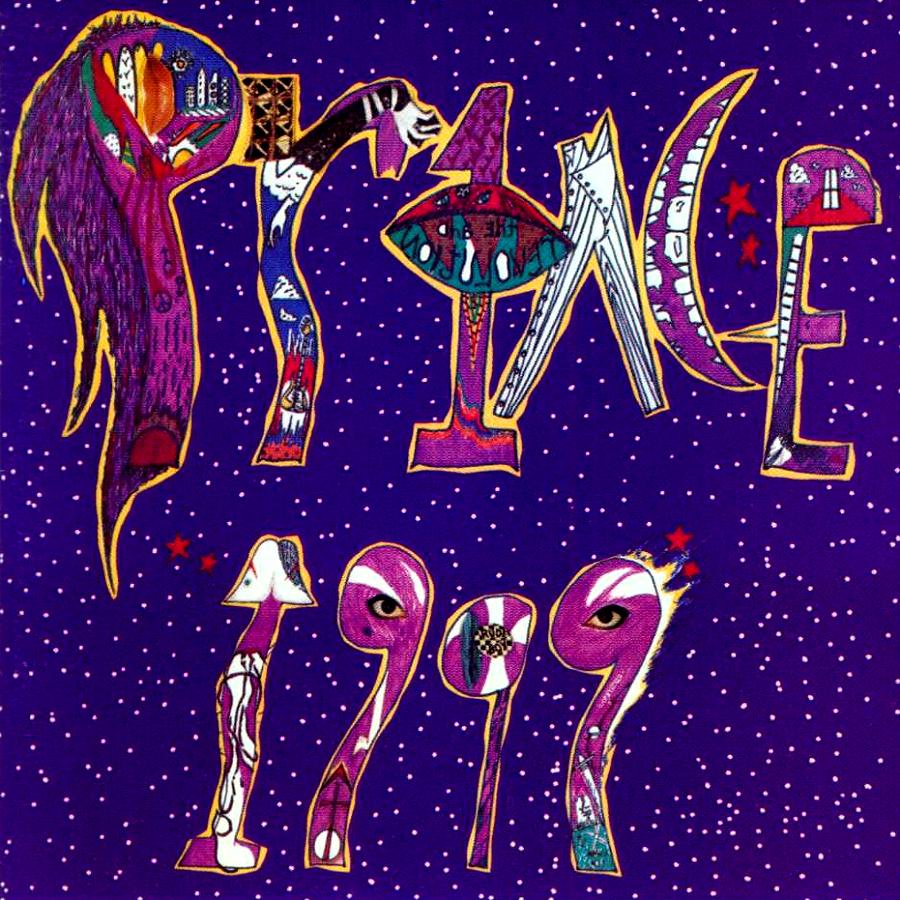 1999 | Warners Bros.
Even when Prince's early records failed to overtake the charts, critics knew he housed a special talent. The late pop maverick never compromised his vision. 1999 stands as the first time when the Minnesota singer arrived as a fully-formed artist. On the self-titled track, Prince created his own sonic world where funk rhythms made friends with drum machines, and an unabashed love of sensuality dominated every note.

25. Hounds of Love – Kate Bush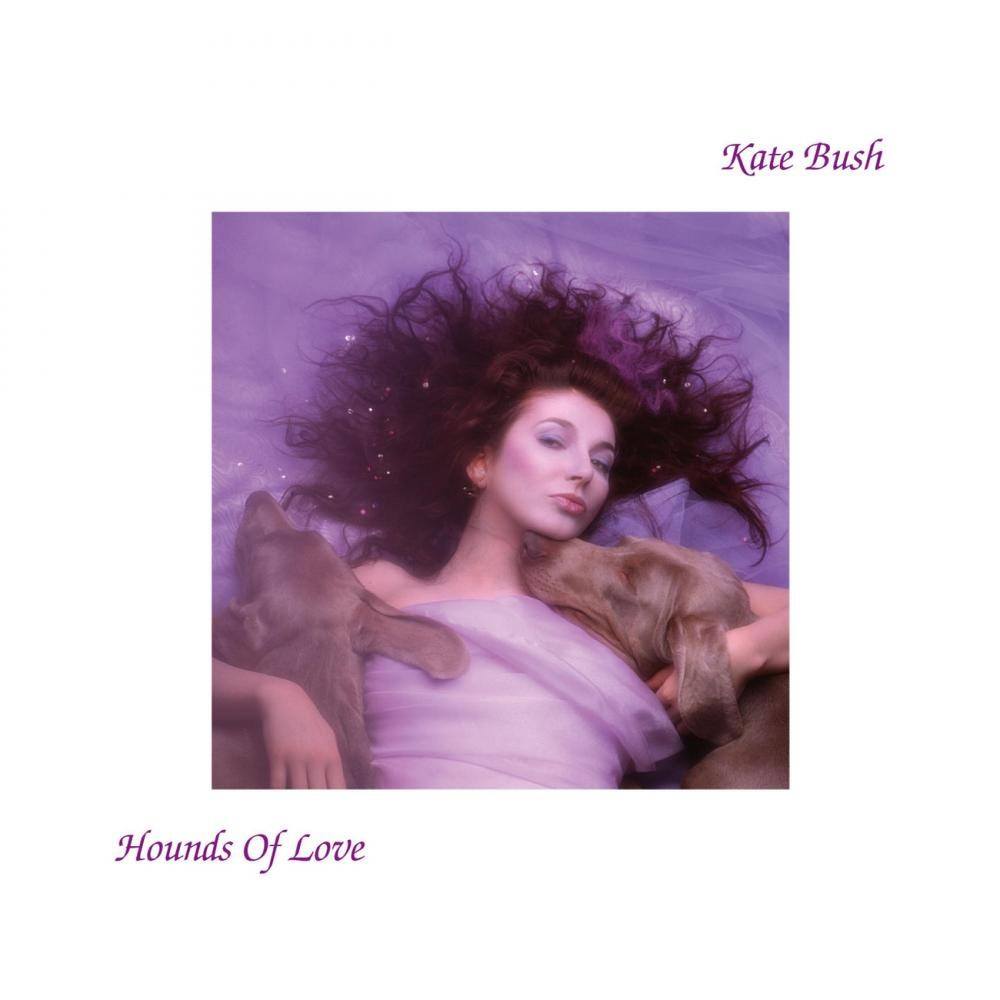 Hounds of Love | EMI
Despite being raised by corporate management as a teenager, Kate Bush always retained a fierce sense of individuality. Her expressive voice continues to stand out on the radio as a fresh break from monochromatic pop singers. It's impossible to pick the greatest album in her catalog as each record has its own distinctive flair. However, Hounds of Love is an easy favorite. Critics continue to adore the record due to its intricate arrangements and the unparalleled passion of Bush's unmistakeable voice.
Check out more from Entertainment Cheat Sheet on Facebook!