'RHOA': Eva Marcille's Actress Life Before She Got Her Peach
The Real Housewives of Atlanta star Eva Marcille is making headlines after comments she made about some of her cast members. If you remember correctly, before she became a star on the reality show and after the was on America's Next Top Model, Marcille had a burgeoning career in acting.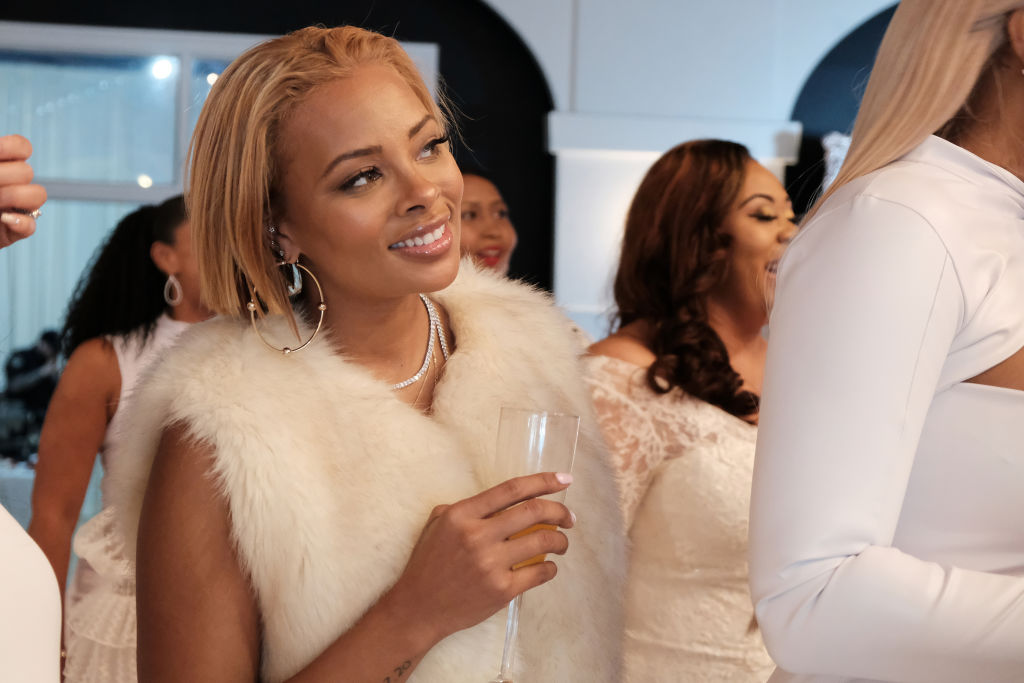 Who is Eva Marcille?
Marcille, born Eva Pigford, is a 35-year-old model, actress, and television personality. Born in Los Angeles, she attended college at Clark Atlanta University. However, due to her initial claim to fame, America's Next Top Model, she had to leave college.
She won her season of America's Next Top Model at the young age of 18. Marcille often is regarded as one of the best winners in the series' history.
Projects Eva Marcille starred in after 'America's Next Top Model'
After finding success in the modeling industry, Marcille sought to take over television next. She first appeared in small roles on shows like Smallville, Everybody Hates Chris, and more.
Her first major role was on the long-running daytime soap opera, The Young and the Restless. Seemingly in a nod to her Top Model past, she portrayed a character named Tyra Hamilton. The character was an integral part of the Y&R canvas and Hamilton was a contract cast member from 2007-2011. She also appeared in a recurring role on Tyler Perry's House of Payne from 2008-2009.
Since then, her biggest role was on the short-lived TV One comedy series, Born Again Virgin, which she starred in with Danielle Nicolet, Meagan Holder, and Tank.
Why is Eva Marcille receiving backlash right now?
Marcille joined the long-running reality series, The Real Housewives of Atlanta in 2007 for the tenth season. She was upped to a main cast member and gained a peach starting in the eleventh season.
She is currently is being dragged on social media for comments she made about her co-stars, calling them "nappy heads." When talking to Cynthia Bailey, she said, "I am not here for the sh*t with these little nappy heads this year, I'm telling you. I will get all the South Central out on that a**."
On social media, fans reacted swiftly, saying things like: "#RHOA I was absolutely disgusted when @EvaMarcille called one of her Co Stars a nappy head. She is so racist against black women. She repeatedly bashes African American women. Disgusting."
Another said, "Also, we are under no illusion that ms @EvaMarcille suffers from 'forget syndrome' … I mean she's pretty good at dishing it but she doesn't really stand by her remarks that well #RHOA."
If you are interested in checking out the latest in The Real Housewives of Atlanta saga, the show airs Sundays on Bravo.