'RHOA' Fans Can't Stand Yovanna Momplaisir
The Real Housewives of Atlanta is full of drama, but after all, that's the whole point. One way that the show makes sure to keep things interesting (and by "interesting," they usually mean full of fighting and controversy) is by bringing on fresh faces through friends of the cast members. In season 12, that was the case for Yovanna Momplaisir, who became more and more integral to the show after being introduced as a friend of cast member Nene Leakes. 
Now that it appears Momplaisir is heading into season 13 as a full-blown cast member, fans are reeling. They don't like Momplaisir and can't believe that she's going to become a bigger part of the show.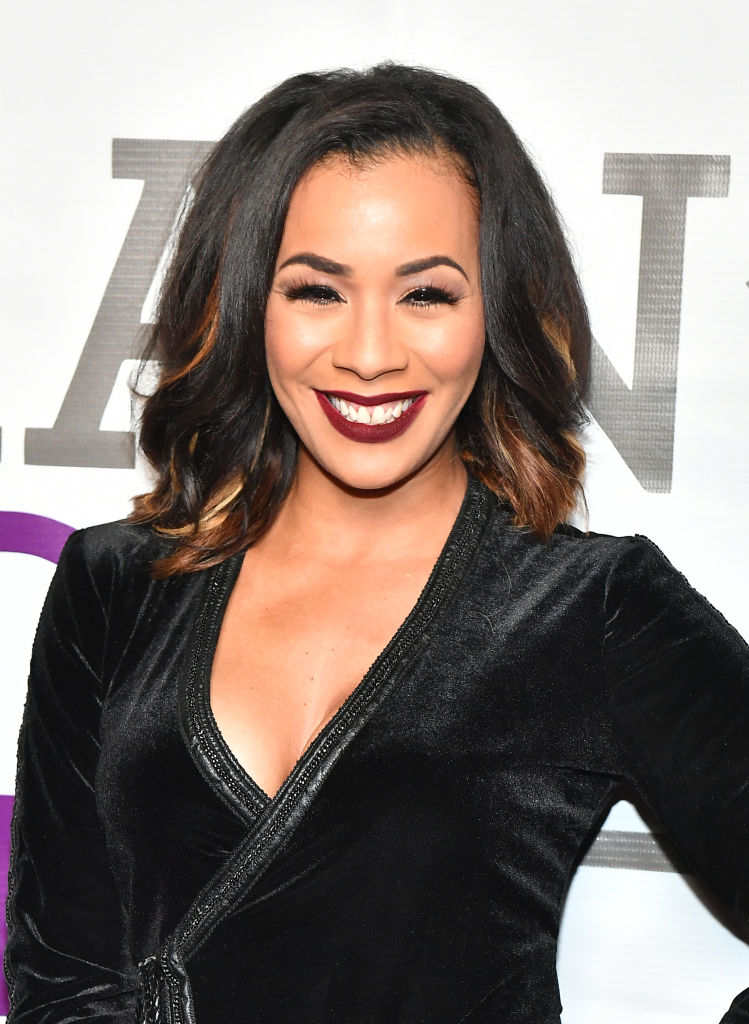 Yovanna Momplaisir has reality TV experience
Before appearing on RHOA as a friend of the show, Momplaisir had other reality TV appearances. She appeared on TLC's Say Yes to the Dress as she sought her wedding gown. She later cataloged even more of her big day — she wed Rick Momplaisir in April 2013 — on the reality TV series BrideZillas. Since it was clear Momplaisir had no problem showcasing her own penchant for drama on the screen, her fit with the RHOA seemed like a natural one, and she started making appearances on the show in season 11. 
She also worked to leverage her reality TV fame into a bigger career. Her online boutique, Momplaisir by Yovanna offers up t-shirts with sayings from the star on reality TV appearances in addition to more luxurious goods.
There was a lot of drama on RHOA season 12
RELATED: 'RHOA' Fans Slam Report Yovanna Momplaisir Is Joining Season 13 Cast
Season 12 of RHOA brought a lot of drama, and Momplaisir was right in the heart of it. One of the biggest stories has been dubbed "Snakegate" and it involved a leaked audio recording that allegedly presents Cynthia Bailey trashing Nene Leakes. The ensuing drama had Leakes and Bailey attacking one another viciously, but it was later revealed that the entire thing had been an elaborate and orchestrated plot.
Momplaisir later revealed that she had made it all up and that there was no recording. Sowing intentional seeds of discord between the women made many cast members turn against Momplaisir. Though Momplaisir had originally appeared on the show as a friend of Leakes', Leakes has spoken out against her, calling her "thirsty" and saying she would never be promoted to full cast member. 
Kenya Moore, another cast member who butted heads with Momplaisir, expressed similar sentiments: "I'm kind of over her and the situation and to see that she was plotting to dig up. Why would you want to do that? Just so you could be a part of the show?"
Fans are over Yovanna Momplaisir
Momplaisir may have been trying to make herself more relevant to the show by putting herself in the middle of the drama, but fans are not impressed. In fact, many viewers are actively imploring Bravo to refuse to bring Momplaisir back to the show at all, let alone as a full cast member.
It looks like fans are unlikely to get their wish. Momplaisir was in full effect in the reunion special for season 12, and Leakes was noticeably absent. Momplaisir used this against Leakes by saying that Leakes was "afraid of the truth" and didn't want to appear on the reunion where she could be confronted with it.
We'll have to wait to see how Leakes responds to the news that Momplaisir is coming back as a full cast member, but this reunion appearance makes it clear that wherever Momplaisir goes, the drama is sure to follow. That may be exactly what Bravo is banking on, but fans aren't here for it.