'RHOA': Kandi Burruss Reacts to Porsha Williams Getting Back with Her Cheating Fiancé
Kandi Burruss is very opinionated on The Real Housewives of Atlanta and she is not afraid to throw a little shade. The singer and songwriter recently gave her thoughts about Porsha Williams getting back together with Dennis McKinley after he cheated on her while pregnant with their baby.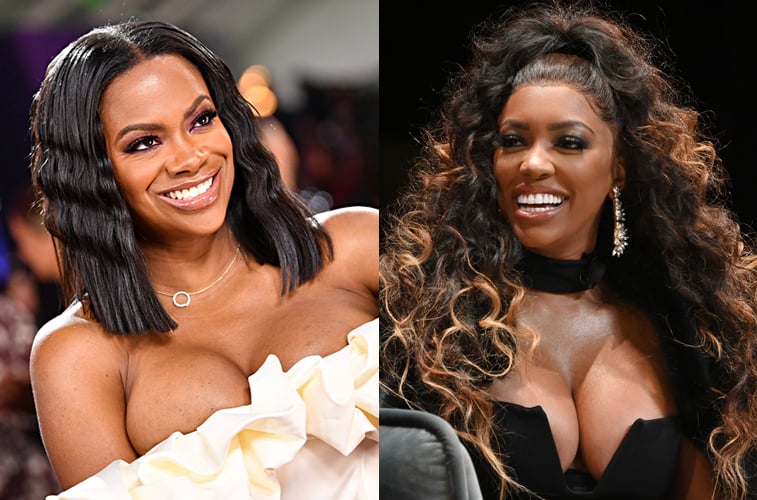 "It [surprised me] when it happened, because at first when we started the season, she was so done," Burruss told Hollywood Life. "But everybody could figure it out, I guess, especially when they have a beautiful baby."
Williams was engaged to McKinley and it's still not clear if the wedding will continue as planned.
"I think she's taking her time. I think she's still trying to work on them as a couple and we'll see," Burruss added.
During the second episode of RHOA season 12, Williams revealed that McKinley admitted to having an affair.
"After I heard what I needed to hear, I got up and stormed out," she said. "At that point, I didn't want to hear anymore because, for me, I had just heard my fiancé say that he actually had sex with someone while I was carrying our child. I didn't want to hear anything else. There was nothing else I needed to hear, nothing I needed to say. I didn't need to know the reasons. I didn't need to know anything else."
The hotdog businessman moved out of the home he shared with the reality star soon after. Although the couple has reconciled, they are still working things out.
Is Kandi Burruss the highest-paid 'RHOA' star?
Burruss' salary has been a hot topic in the last couple of weeks. It all goes back to Kenya Moore's interview on The Wendy Williams Show where she revealed the RHOA star was the highest-paid star over Nene Leakes.
"Kandi makes the most money, so if I was coming for anybody's purse and bag, it would be Kandi's," Moore said when asked if she was coming after Leakes' paycheck. "Kandi is the real HBIC on that show. I'm just a player. I have a nice coin. I love the little bag I take home at night and it feeds my child very well. So I'm not coming for anybody's money."
Burruss was then asked if the rumors were true but she wasn't so open about talking about how much money she gets from Bravo.
"I'm not going to confirm neither here nor there," Burruss told ET about Moore's claims. "What I will say is, I've seen what the blogs said for years, and they've never had my salary right, OK?"
Although there have been many reports over the years about how much money she makes for starring in RHOA, Burruss says they are not accurate.
"When I see those reports that will come out about how much each person makes on the show, I'm like, 'Who's giving them this information?'" she added. "Like, who's really sending it in to say, 'Oh, this person makes…' I know I'm not telling anybody how much I make!"
Burruss did not budge in revealing her salary. "Bravo has treated me well, as well as they treat everybody on this show," she said.
The Real Housewives of Atlanta air Sundays at 8 p.m. ET on Bravo.