'RHOA': Kandi Burruss Shuts Down Fans That Say Husband Is Only Using Her
Kandi Burruss from The Real Housewives of Atlanta is a fan favorite. The artist and entrepreneur is not afraid to showcase the turbulent turns her life has taken over the years. In the latest episode of the Bravo reality series, there was a scene with her husband Todd Tucker that left viewers perplexed.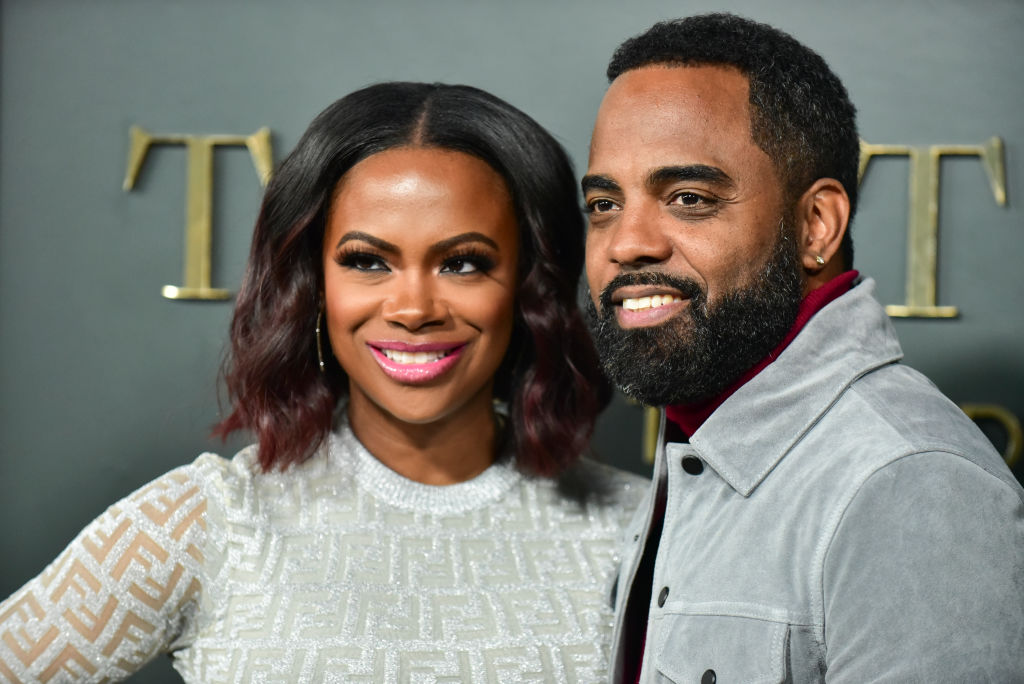 Tucker and Burruss were showcased in a tense moment when they were talking about their new venture, OLé G, a new Mexican restaurant. The RHOA star told her husband if they were spreading their resources too thin and if it was a good time to grow since a recession was coming.
"Todd has felt the pressure of him needing to make more money ever since we got together. Like, people have always questioned him being with me and whether he was with me for money and all this," Burruss said during the confessional. "So he's always been in this position of him trying to prove to the world that he doesn't need my money."
Kandi Burruss clarifies her financial situation
When Tucker came into the picture, Burruss' mother expressed concerns if he was only after her money. There was pushback from Mama Joyce initially as she felt some sort of way about Tucker.
Fans were seemingly under the impression that Tucker was using Burruss' money to open up the new restaurant. After questions from the viewers, the reality star took to Twitter to clarify her financial situation.
"FYI. Todd is not spending my personal money," she tweeted. "That is still safe in my savings portfolio. He and I have made a lot of money together which is what we use to invest in new business ideas. He helped make it so he can help decide how it's spent. Thanks for your concern but we're good."
In a prior message, she tweeted a fan directly about Tucker not spending her money.
"Todd is just spending Kandi's money," the fan tweeted.
"Not my money hun," the RHOA star replied. "We make a lot of money together through our businesses together and we reinvest our profits into new businesses. So whatever is spend is what he helped make."
Kandi Burruss encourages Todd Tucker
Burruss and Tucker are a team and when they got together he left a good-paying job to help her continue growing. The RHOA housewife said on Black Love that she encourages him to venture out and work together.
"I'm a person that, if I love you and I'm with you all the way, in my mind, there's nothing that we cannot do together," Burruss said. "So I'm always gonna figure out a plan, like, we can get that! Even though he was definitely making good money, but in my mind, I'm like, we'll figure out how to make that. You'll be fine, don't worry about it. Jump off this cliff, I'm telling you. I got you, let's do this! And we did an event the first month after he quit his job. I was just trying to show him, if we put our minds together, there's no limit to what we can do. Like, just take the risk, let's do this!"
The Real Housewives of Atlanta airs on Sunday nights on Bravo.