'RHOA': This Is Why Kenya Moore Denies Going After Nene Leakes' Paycheck
Kenya Moore made a comeback to The Real Housewives of Atlanta after being off for one season. Fans of the Bravo show have noticed that the returning housewife is feuding with Nene Leakes. Both reality stars are at odds with each other with rumors pointing to Moore wanting a piece of Leakes' paycheck.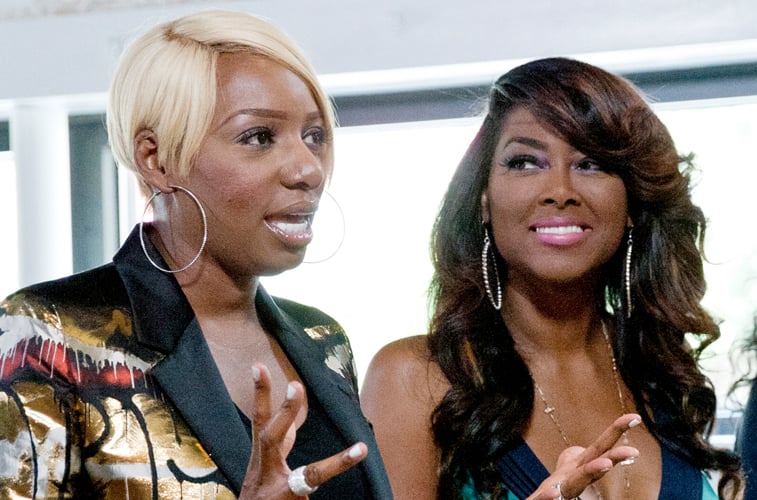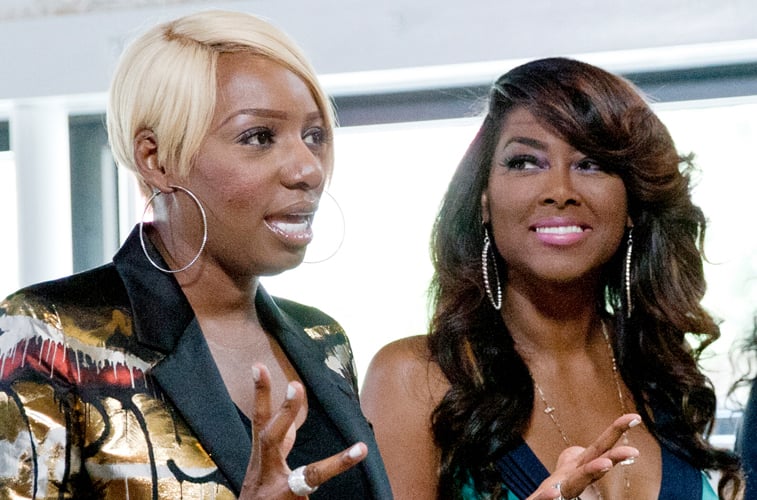 Does Kenya Moore really want Nene Leakes' money?
Moore made an appearance on The Wendy Williams Show ahead of the premiere of season 12 of RHOA. The show's host brought up the subject of Leakes' paycheck this season but completely denied the allegations.
"I make my own Mooney," Moore said.
When Williams added that Leakes is the best-paid housewife from the franchise, Moore rebuked that claim.
"That's not true," Moore said and revealed that it's Kandi Burruss.
"Kandi makes the most money, so if I was coming for anybody's purse and bag, it would be Kandi's," Moore continued. "Kandi is the real HBIC on that show. I'm just a player. I have a nice coin. I love the little bag I take home at night and it feeds my child very well. So I'm not coming for anybody's money."
What are Kenya Moore and Nene Leakes feuding about?
Moore explained what went down between her and Leakes and it all stems back to when she was pregnant. The Miss USA pageant winner didn't feel Leakes' support during the difficult time she was living through.
"When I had a high-risk pregnancy, that I wanted my entire life, she never once called me," Moore told Williams. "When I did show up, she never checked on my child. She never said, 'Is everything okay?' when she learned I wasn't going to be on the show. She never said, 'Are you okay girl, do you need anything?' And then when she did see me eight months pregnant, she called me a monster and said that my child was a buffalo and she was hurling insults."
Tensions between both housewives will reach a boiling point when the two confront each other. Things will get so bad that Leakes nearly spat on Moore while the cameras were rolling.
"She tried to act like she was going to spit on me," Moore revealed saying that the OG of Atlanta was "hawking up" her saliva. "You will see that on the show."
Friendship ruined
The friendship between Moore and Leakes from RHOA has gotten so bad that the former doesn't believe it's repairable.
"The answer about Nene is absolutely not," Moore said during an appearance on Watch What Happens Live. "I think she's pretty much dead to me. When someone tried to spit on you, I think they're not ever gonna be friends with you. So, yeah. That's pretty much done."
Although Moore knows what caused their friendship to get strained, she doesn't know why Leakes has taken that attitude towards her.
"Clearly, if you watched the season finale of season 11, clearly she's very bothered by me," Moore told Bravo Insider. "I still don't know why, but she is threatened and bothered and she doesn't want me anywhere around, so it was very clear."
As the drama unfolds on season 12 of RHOA, viewers will be able to see the interactions between Moore and Leakes. The Real Housewives of Atlanta air every Tuesday at 8 p.m. ET and 7 p.m. PT/CT.