'RHOA': Marlo Hampton Finally Gets a Peach Thanks to Wendy Williams
Marlo Hampton has been a staple of The Real Housewives of Atlanta. The reality show personality has been on the Bravo show in a friend role but has never held a peach. There has been debate over whether she deserves to be made a full-time housewife or not. Hampton finally got her wish of holding a peach and it was all thanks to Wendy Williams.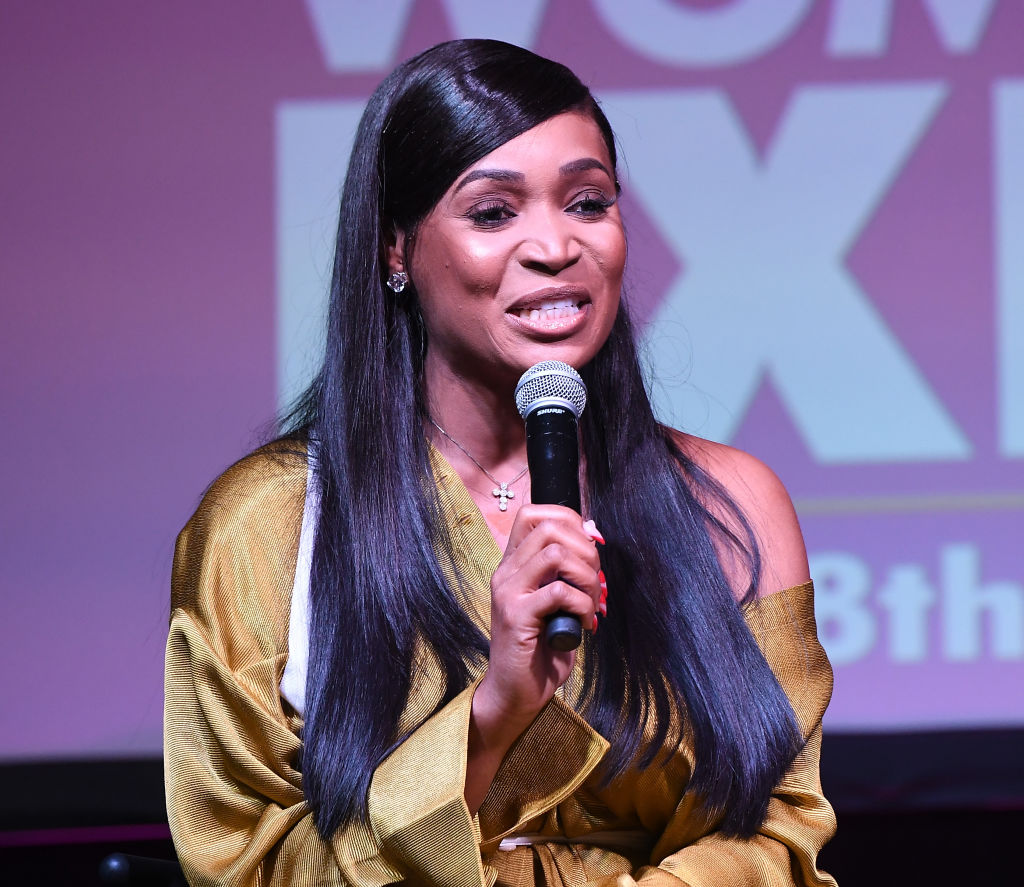 Andy Cohen says Marlo Hampton will never get a peach
The fashion maven has been part of RHOA since 2012 and even though she stirs up a lot of drama, she hasn't been bumped up to full-time.
Rumors online pointed to a clip of Hampton on the Bravo show using a gay slur as the reason that she has never been offered a peach. Andy Cohen found the use of the word in poor taste at the time and has never considered her since.
However, in a reason interview on Kandy Burruss' YouTube channel, Cohen spilled the tea on why Hampton would never get bumped up.
"I think it's preliminary to say that she's never gonna get a peach," the Bravo personality said. "I was telling Marlo [at] Gay Pride. She was on our float. The night before I was at this gay hip-hop party. And I was leaving very late and these guys were outside and they were like, 'Give Marlo a peach!' It was so awesome!"
Cohen alleges that producers of the show have not come to an agreement to give Hampton a full-time housewife role.
"It's not that I don't love her, but she's all over the show — that's why I think sometimes people get hung up on semantics," Cohen added. "And the Housewives is not indentured servitude. It is not something that, you know- people volunteer to do it. … So trust and believe that people are being taken care of in one way or another. … She has a great attitude. I feel like everything's cool."
Marlo Hampton on the Wendy Williams show
Hampton was a surprise guest on The Wendy Williams Show this week where she dished on her personal life. The show's titular host went straight to the controversy around Hampton not being a housewife on RHOA.
"I feel that I deserve a peach for you all," Hampton said. "I want you all and my fans to really see my life and just really get to see who Marlo is because there's so much more than when you see me come on for two seconds to just stir up some drama."
Although she is not a full-time cast member, Hampton does appreciate being featured on the show as she still gets compensation for being on.
"I just feel also, on the other hand, I'm good where I'm at," she added. "I do feel that God puts you where he wants you to be at."
At the end of the interview, Williams gave her a peach to hold like the rest of the regular housewives from Atlanta. Hampton held it with pride and posed for the cameras to show off the honorary peach.