'RHOA': The Nene Leakes, Kenya Moore Fight Fans Can't Wait to Watch
Nene Leakes and Kenya Moore are at odds on The Real Housewives of Atlanta. The season 12 castmates have been publicly shading each other in the media and things on camera seem to be even tenser. Ahead of the premiere of the current season, Bravo aired a preview that showcases an encounter between the housewives. That moment seemingly gets physical and fans can't wait until it airs.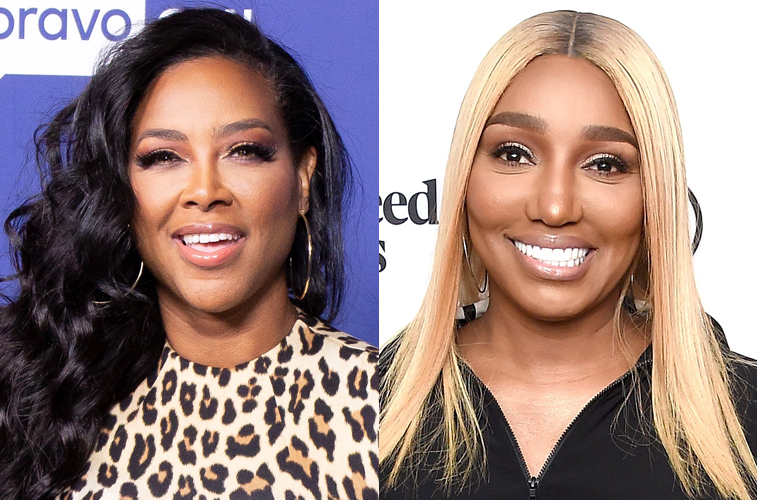 Fans react to Nene Leakes and Kenya Moore encounter
A fan posted a screen capture on Twitter of a confrontation between Leakes and Moore. In the frozen image, the latter is pointing aggressively at the former while Porsha Williams tries to hold back Leakes.
The photo generated a lot of reactions from RHOA viewers that are extra excited to see this moment air on TV.
"There are so many bad wigs in this photo. I don't even know where to begin," a fan tweeted.
"I would love to see someone knock Kenya out," a viewer wrote.
"So happy Queen Kenya Moore is back," another fan added.
"I desperately need this as an oil painting for over my mantle," another viewer said.
"Battle of the titans, I can't wait," a Twitter user reacted.
"I'd love to see Kenya, the devil's little sister, get popped again," another Twitter user said.
Is Kenya Moore after Nene Leakes' paycheck?
Moore was gone for one season of RHOA and now she's being accused of coming back to get Leakes' paycheck. When the former made an appearance on The Wendy Williams Show, she made sure to shoot down those rumors.
"I make my own Mooney," Moore said, denying the allegations.
When Williams suggested that it was Leakes that was the highest-paid housewife on the Atlanta housewife, Moore countered those claims. She revealed that Kandi Burruss is the cast member that gets paid the most.
"Kandi makes the most money, so if I was coming for anybody's purse and bag, it would be Kandi's," Moore revealed. "Kandi is the real HBIC on that show. I'm just a player. I have a nice coin. I love the little bag I take home at night and it feeds my child very well. So I'm not coming for anybody's money."
How did the feud between Moore and Leakes start?
In the same interview with Wendy Williams, Moore finally revealed the reason she and Leakes are feuding. The RHOA housewife explained that it all went back to her pregnancy and how the OG of Atlanta was less than empathetic with her.
"When I had a high-risk pregnancy, that I wanted my entire life, she never once called me," Moore told Williams. "When I did show up, she never checked on my child. She never said, 'Is everything okay?' when she learned I wasn't going to be on the show. She never said, 'Are you okay girl, do you need anything?' And then when she did see me eight months pregnant, she called me a monster and said that my child was a buffalo and she was hurling insults."
In a separate interview with Entertainment Tonight, Leakes doesn't give Moore too much credit as the reason she might have stepped away season 12. Leakes made sure to say that she is the true queen of RHOA.
"There are a couple that try, and it's OK, though," Leakes said. "They can try, they can do whatever they do. I don't own this platform, you know what I'm saying? I honestly want to see the show stay around, so, do whatever you do, 'cause a lot of things I'm not gonna do."
The Real Housewives of Atlanta airs Sundays at 8 p.m. ET on Bravo.