'RHOA': Porsha Williams Finally Comments on Her Fiance Dennis McKinley's Infidelity During Her Pregnancy
What is it with celebrity men and cheating on their pregnant wives/girlfriends? At this point, the storyline is becoming a tale as old as time. This time, it was Dennis McKinley who betrayed Real Housewives of Atlanta star Porsha Williams while she was carrying their first child.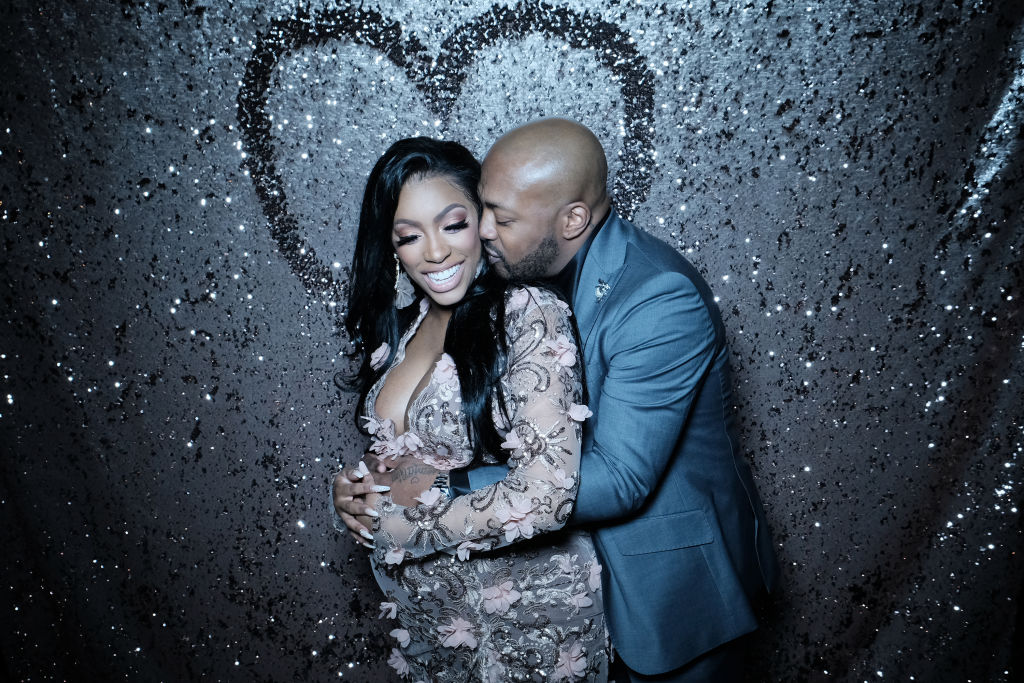 Williams found out about the infidelity on the Nov. 10 episode of RHOA. At that time, she had already broken up with McKinley because she suspected that he had cheated but had no proof. But the truth finally came out…and boy, was it ugly.
Porsha Williams and Dennis McKinley's rocky relationship
After a nasty divorce and a few failed relationships, Williams was eager to jump into something new with McKinley. On the tails of their whirlwind romance, the two were engaged in October of last year, and their daughter was born a few months later on Mar. 22.
But soon after their daughter was born fans started to wonder if something was off between the couple as Williams unfollowed her fiance on Instagram. But just as quickly as she unfollowed him, she hit the follow button once again the next week.
Dennis admits to cheating on Porsha
McKinley finally admitted to cheating on Williams during a couples therapy session.
"To be disrespected at the most sacred time in life is like, I just can't forgive that," Williams said after learning of the betrayal. "I'm looking at my daughter, telling her, 'I'm going to work it out, I'm going to work it out.' But some stuff is not forgivable, and I don't think she would want me to have to deal with certain things. I don't think she wants that."
I'm done," she continued. "This isn't anything I'm even capable of forgiving."
"I literally wish I could wake up and somebody could be like, 'It was a dream, it didn't happen,'" Williams said in the episode. "The movie keeps playing in my head. I keep playing all of these moments. We're like creating a real family and just to think it wasn't real, is really hurtful."
"I'm beyond hurt," said Williams. "When I think about my pregnancy, I think about how he was right there by my side. And it makes me think, 'So you were by my side doing what? Planning to go somewhere else?"
And she remained insistent on not taking her ex back.
"I am not going to sit up here and take that," she said. "I don't deserve that."
"The love I had for him. The love that we were building? I would have never betrayed him. He could have gotten sick and penis could have not even been working no more, and I would have never betrayed him."
"I loved him and no one will understand it. As closed up as I was when I met him, for me to blossom and open completely up to him is how hurt I am."
Are Porsha Williams and Dennis McKinley back together?
It seems that Williams may have gone back on her word as she has recently been posting cute pictures of her and McKinley on Instagram, calling him her fiance once again.
"So my fiancé and I were supposed to go to the BET awards but I couldn't figure out how to put together a hip hop look in Versace late notice," she wrote. "I'm lame lol… so since we didn't go I was like lemme get boo a lil surprise gift (robe) and just so happen he was thinking the same thing lol! So I run to give him his bag and he was like what?… and then he give me his (belt & shoes) lol great love minds think alike."