'RHOA': Porsha Williams Says Her Marriage to Dennis Mckinley Is Back on Amid Infidelity Controversy
Porsha Williams has been through the wringer lately. While she was pregnant, rumors started surfacing that her fiance, Dennis McKinley, had been unfaithful. Despite the stories that seemed to be popping up left and right, Williams and McKinley stayed together and were able to keep their relationship going throughout the pregnancy and through the birth of their daughter.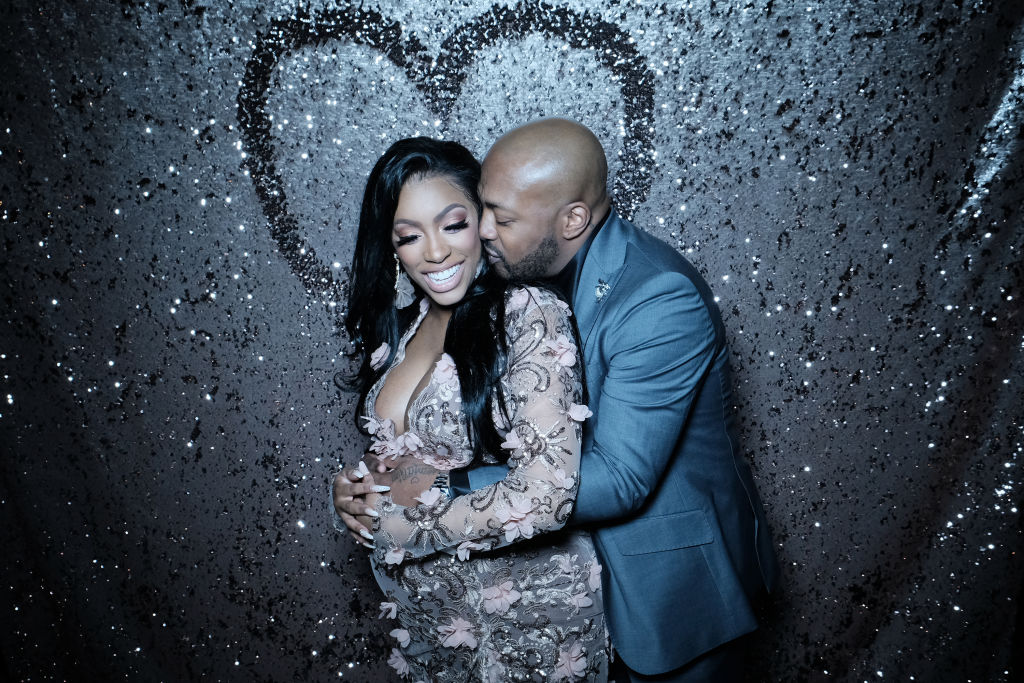 Recently, McKinley admitted that he had been unfaithful to Williams during her pregnancy. Despite the bumps in their relationship, the two have determined when they will get married.
Dennis McKinley's infidelity
On a recent episode of The Real Housewives of Atlanta, fans got to see the moment that Williams learned of her fiance's infidelity.
"To be disrespected at the most sacred time in life is like, I just can't forgive that," Williams said after learning of the betrayal during a therapy session. "I'm looking at my daughter, telling her, 'I'm going to work it out, I'm going to work it out.' But some stuff is not forgivable, and I don't think she would want me to have to deal with certain things. I don't think she wants that."
I'm done," she continued. "This isn't anything I'm even capable of forgiving."
When she told her family what had happened, she still hadn't gotten over the shock of it all.
"I literally wish I could wake up and somebody could be like, 'It was a dream, it didn't happen,'" she said. "The movie keeps playing in my head. I keep playing all of these moments. We're like creating a real family and just to think it wasn't real, is really hurtful."
"I'm beyond hurt," she continued. "When I think about my pregnancy, I think about how he was right there by my side. And it makes me think, 'So you were by my side doing what? Planning to go somewhere else?"
At the time, she didn't see how she could take McKinley back.
"I am not going to sit up here and take that," she said. "I don't deserve that."
"The love I had for him. The love that we were building? I would have never betrayed him. He could have gotten sick and penis could have not even been working no more, and I would have never betrayed him."
"I loved him and no one will understand it. As closed up as I was when I met him, for me to blossom and open completely up to him is how hurt I am."
When are Porsha Williams and Dennis McKinley getting married?
Since the episode aired, Williams and McKinley have worked through their issues and are now in a better place.
"We're still working it out, we really are," Williams said on a recent Watch What Happens Live. "We are re-engaged, yeah, because we were engaged at first and then we had a break up.
Though they don't have an exact date yet, the wedding is in the near future.
"It will be next year, but we don't have a set date yet," she said.
Let's hope that this go around, they can make it to the altar.