'RHOA' Season 12 Taglines: Nene Leakes, Kenya Moore Return with 'The Real Housewives of Atlanta'
The ladies of The Real Housewives of Atlanta are back for season 12 and that means… new taglines. Nene Leakes and Kenya Moore were some of the most anticipated by fans and their new lines do not disappoint.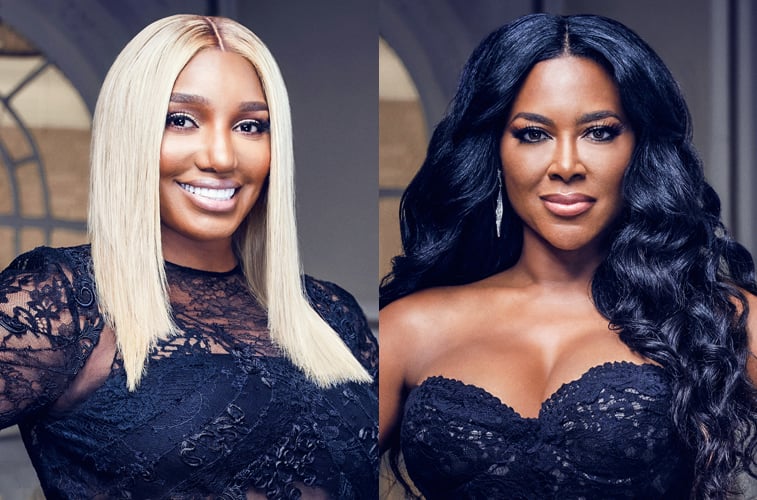 Kenya Moore: "I was gone with the wind, but now I'm back and twice as fabulous."
Eva Marcille: "I'm living my dreams not above my means."
Porsha Williams: "This phoenix has risen and I'm saying, 'bye ashes!'"
Cynthia Bailey: "The only time that I look back is to see how far I've come."
Kandi Burruss: "Don't check for me unless you got a check for me."
Nene Leakes: "I'm on a spiritual journey and still traveling first class."
As you can see it is Moore and Leakes that bookend the opening sequence of RHOA season 12, who have a major ongoing feud throughout.
Nene Leakes and Kenya Moore are not friends
One of the major storylines this season is the animosity between Leakes and Moore. The two were not on speaking terms when season 11 ended and the former Miss USA made an appearance. Moore recently revealed the reason they initially fell apart.
"When I had a high-risk pregnancy, that I wanted my entire life, she never once called me," Moore said on The Wendy Williams Show. "When I did show up, she never checked on my child. She never said, 'Is everything okay?' when she learned I wasn't going to be on the show. She never said, 'Are you okay girl, do you need anything?' And then when she did see me eight months pregnant, she called me a monster and said that my child was a buffalo and she was hurling insults."
Things were so bad between the housewives that cameras caught an encounter they had while filming the show.
"She tried to act like she was going to spit on me," Moore revealed saying that the OG of Atlanta was "hawking up" her saliva. "You will see that on the show."
Does Kenya Moore want Nene Leakes' paycheck?
Earlier this year, Leakes also made an appearance on Wendy Williams' talk show and threw some shade at Moore. The former The New Normal sitcom star suggested Moore was returning to RHOA and coming after her paycheck.
"I make my own Mooney," Moore retaliated earlier this week.
Moore then dropped a truth bomb that no one saw coming about who is the peach-holder with the highest paycheck.
"Kandi makes the most money, so if I was coming for anybody's purse and bag, it would be Kandi's," Moore continued. "Kandi is the real HBIC on that show. I'm just a player. I have a nice coin. I love the little bag I take home at night and it feeds my child very well. So I'm not coming for anybody's money."
The feud between Leakes and Moore doesn't seem to have a sweet ending and the latter made it clear.
"I think [Nene is] pretty much dead to me," Moore said on Watch What Happens Live. "When someone tried to spit on you, I think they're not ever gonna be friends with you. So, yeah. That's pretty much done."
Fans of RHOA can catch all the drama unfold every Sunday at 8 p.m. ET on Bravo.