'RHOA' Star Kandi Burruss, Kim Kardashian West, and Other Celebs Who Used Surrogate Mothers
RHOA star Kandi Burruss is rumored to be expecting her third child via surrogate. Though Burruss has not yet confirmed the reports, fans watched her consider the option of using a surrogate during season 11 of the show after revealing that carrying another child would put her health at risk.
Burruss joins the long list of celebrities who have used surrogates to become parents.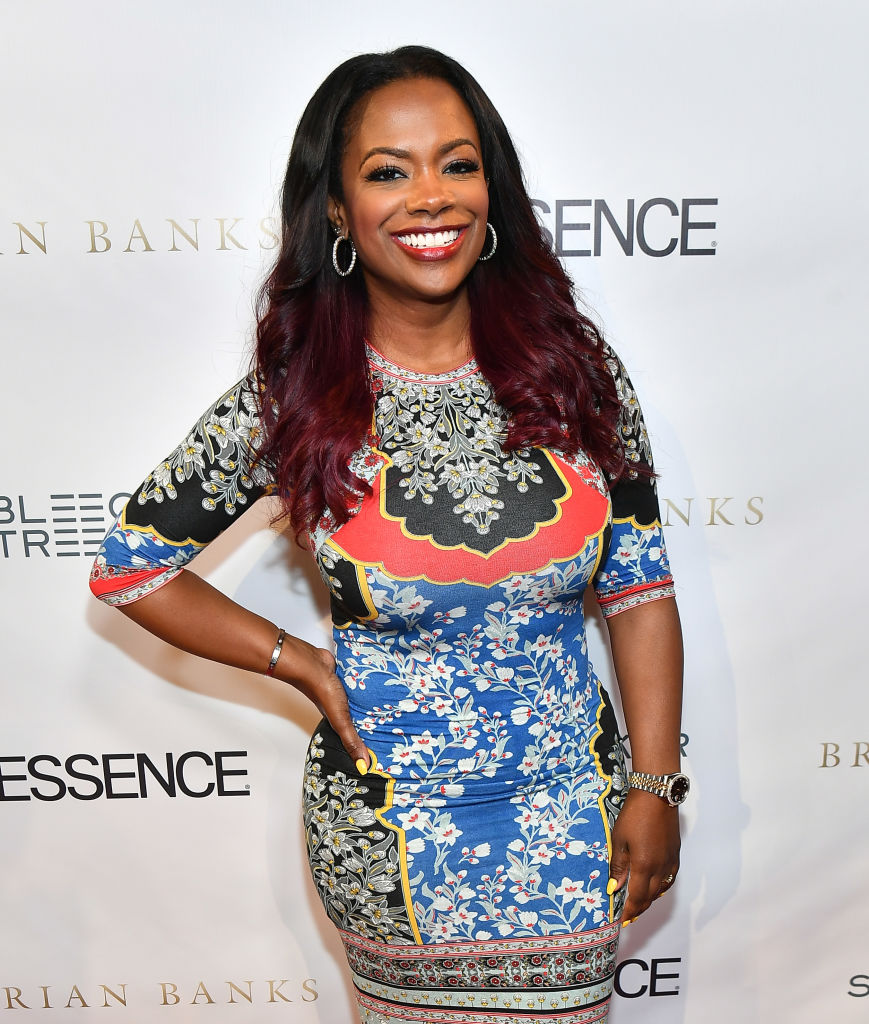 Kandi Burruss & Todd Tucker
RHOA fans were overjoyed when Kandi Burruss finally married the man of her dreams, Todd Tucker. The two had a lavish "Coming to America"-themed ceremony in Atlanta in 2014 fit for a king and queen. They wanted to expand their family but struggled to get pregnant. Burruss went through a cycle of IVF, and it was a success. Their son, Ace Wells Tucker, was born in 2016. Having two more eggs from their first IVF cycle, the two explored having more children. With Burruss' age being a concern, they talked about surrogacy during season 11 of the show. It appears they have found a match for a surrogate to carry their child as reports recently surfaced that the two are expecting another child via surrogacy next year.
Kim Kardashian West & Kanye West
Kim Kardashian West got the surprise of a lifetime when she discovered she was pregnant with her first child by her then-boyfriend, Kanye West. The two welcomed their daughter, North West, in 2013, and a son, Saint West, two years later. Their plans for a big family never faded away, but Kardashian West was diagnosed with a medical condition that made another pregnancy too risky. With the help of a surrogate, they welcomed two more children in 2018 and 2019.
Angela Bassett & Courtney B. Vance
Angela Bassett and Courtney B. Vance knew each other for 20 years before they embarked on a romance. The two met while completing their studies at Yale University but were in relationships with other people. They maintained contact and fell in love years later, marrying in 1997. They wanted a family, but Bassett's age played a part in them having a hard time conceiving. Thanks to a surrogate, they welcomed twins, Bronwyn and Slater, in 2006. They appeared on The Oprah Winfrey Show to discuss their surrogacy journey.
Tyra Banks
Tyra Banks had a successful career as a supermodel throughout the '90s and early 2000s. She transitioned into being a businesswoman and mogul when she retired from modeling and began producing the reality television competition show America's Next Top Model. She also hosted her own talk show for five years. After several failed relationships, Banks found love in photographer, Erik Asla. Banks surprised fans when she revealed in an Instagram post that they became parents to son, York, in January 2016. She and Erik split in 2017, but Banks remains devoted to raising her son while advocating for surrogacy to other parents. 
Gabrielle Union & Dwayne Wade
Gabrielle Union was open about her emotional road to motherhood. She and husband, Dwayne Wade, tried for several years to get pregnant. Unfortunately, Union had "eight or nine" miscarriages, opening up to Dr. Oz about it. With support from her husband, she began to research surrogacy, and they found one who met their requirements. Their daughter, Kaavia James, was born in 2018. 
Jimmy Fallon
Jimmy Fallon and his wife welcomed their children, Frances and Winnie, via surrogate. He spoke to People magazine about their difficult journey in 2013 saying, "We tried before, we told people and it didn't happen. It's just really depressing and hard." Luckily, they have a happy ending.
Andy Cohen
Bravo TV master Andy Cohen has been open about the importance of family in his life. And he has a surrogate to thank for the birth of his son, Benjamin. The television guru became a father at the age of 50.
Ricky Martin
Ricky Martin is the father of twin boys, Matteo and Valentino. Both boys were born to a surrogate mother in 2008. Martin spoke to People magazine about why he and his husband chose surrogacy. "Adoption is one option but it's complicated and can take a long time," he said. "Surrogacy was an intriguing and faster option." Ricky also revealed that he was happily surprised when he discovered that the surrogate was carrying twins instead of one baby.