'RHOA' Star Kenya Moore Reportedly Wants Marc Daly Back But He Wants Nothing To Do With Her
'RHOA' star Kenya Moore is reportedly desperate to get back to together with Marc Daly, but he doesn't want anything to do with her.
Real Housewives of Atlanta star Kenya Moore officially wants to get back with her estranged husband, Marc Daly. Moore confirmed that she and Daly are getting a divorce a few weeks ago, but now she wants to make their marriage work. The only problem is that Daly reportedly feels different about reconciling and is moving forward with the divorce.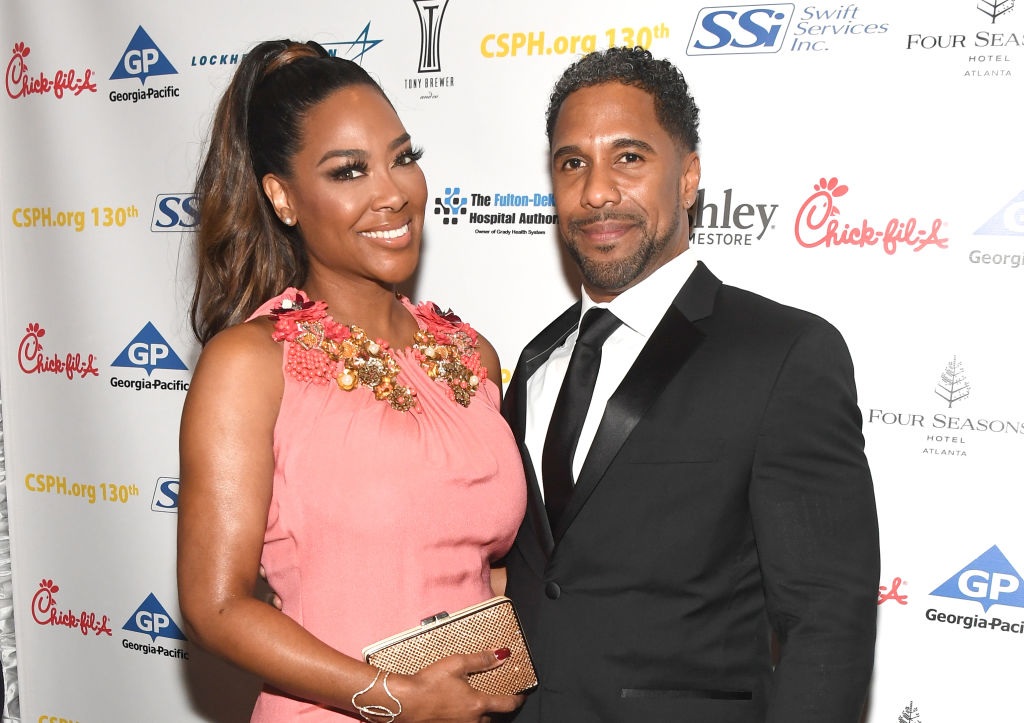 Kenya Moore opens up about her emotional split
Rumors about Moore's troubled marriage have been circulating for months. Those reports were confirmed on September 19 when the RHOA star confirmed that she and Daly had parted ways. But in a new interview, Moore revealed that the divorce paperwork has not been filed, leaving the door open for a potential reconciliation.
"I didn't get married to quit," Moore added. "I love my husband. I don't doubt that he loves me. Let me be clear, I took my vows seriously. I believe in for better and for worse and I believe in trying it all before you walk away, especially when we do have a child and we are a family."
According to All About The Tea, Kenya Moore wants to reconcile but is not sure Daly feels the same way. Although she is hopeful that he will come around, Moore does not know if that Daly is even open to making amends.
In fact, Daly seems to be committed to the divorce and is unwilling to make things right and give the marriage another go. Daly confirmed the breakup with a statement released on September 19. Daly revealed that he is the one who pulled the plug on the marriage and that the decision was not done lightly.
He also explained how both parties are focusing on raising their daughter, Brooklyn Doris Daly, as they adjust to the new situation. In closing, Daly asked for privacy and warned fans against false stories and rumors.
Did Daly cheat on Moore?
There have been a lot of rumors surrounding Moore's divorce, but one story that has gained a lot of traction in recent weeks involves Daly cheating on the RHOA star.
An inside source claims that Daly and Moore fought like cats and dogs since the beginning of their marriage, and him living in New York City while she is in Atlanta only made things worse.  All things considered, Moore felt like there was a lot of distance between them, which she just chalked up to him being gone all the time.
But per the rumor, Marc Daly was actually living a completely different life in Brooklyn, complete with another woman and kids.
Sources claim that Daly married Kenya Moore to get out of debt, but the drama from the show proved too much for him to handle. While Moore was urging him to get more involved on RHOA, Daly wanted out of the relationship altogether.
Moore has since denied that Daly was living a double life in Brooklyn. The reality star also assured fans that infidelity was not the cause of their divorce.
"In terms of infidelity, I've had no proof of that. That's not our issue," Moore shared.
Instead, Moore offered another reason why their marriage did not work out.
So why did Kenya Moore and Marc Daly get divorced?
For Moore, the biggest reason why her romance with Daly fell apart was because they were living in two different cities.
The two were making the long-distance relationship work until they had their child. Moore revealed that Daly was there for every doctor's appointment during the pregnancy and was more than willing to lend a hand whenever she needed something.
But after the birth of their daughter, the distance became more of an issue.  It didn't help that Daly was running two businesses in New York City, which ate up a lot of his time. His schedule was so busy that he sometimes couldn't spend time with Moore when she was in the area.
Moore also claims that she urged Daly to go to counseling sessions with her, but he refused to put the work in.
At the end of the day, the RHOA star believes that their marriage would have stayed strong if they had been better at communication. What's really sad is that Moore doesn't feel like she ever got the chance to make the marriage work.
Marc Daly has not said anything on Kenya Moore's recent comments or the possibility of reconciling with the reality star.
The new season of the Real Housewives of Atlanta is set to premiere November 3 on Bravo.