RHOA: Porsha Williams Fiance, Dennis McKinley, Rumored Mistress to Make an Appearance on Upcoming Episode
Over the summer, Real Housewives of Atlanta star Porsha Williams made headlines after unfollowing her fiance, Dennis McKinley, from her Instagram account. Fans of the show wondered why the reality star would do so after recently giving birth to her first child with McKinley and sharing with the world that she'd finally have the family she desired. Rumors spread that there may have been infidelity and that Williams had broken things off with McKinley. The trailer for season 12 of the reality series shows an emotional Williams crying to her sister about McKinley doing something "unforgivable." McKinley and Williams have recently confirmed they are "re-engaged" but McKinley's alleged mistress will be making an appearance on an upcoming episode.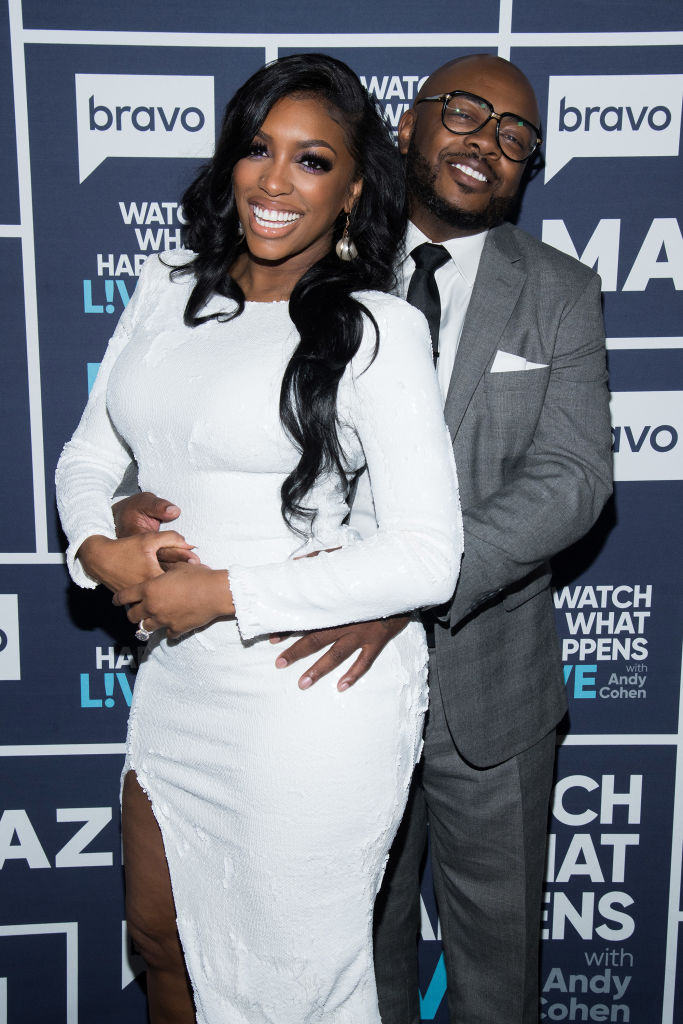 Porsha Williams admits to issues with Dennis McKinley ahead of 'RHOA' season 12 premiere
After the birth of her first child, Williams appeared to be in complete bliss. Since her introduction on the show, viewers watched Williams as she searched for love to start the family she desperately desired to no avail and all seemed to fall into place when she announced her pregnancy with her new beau.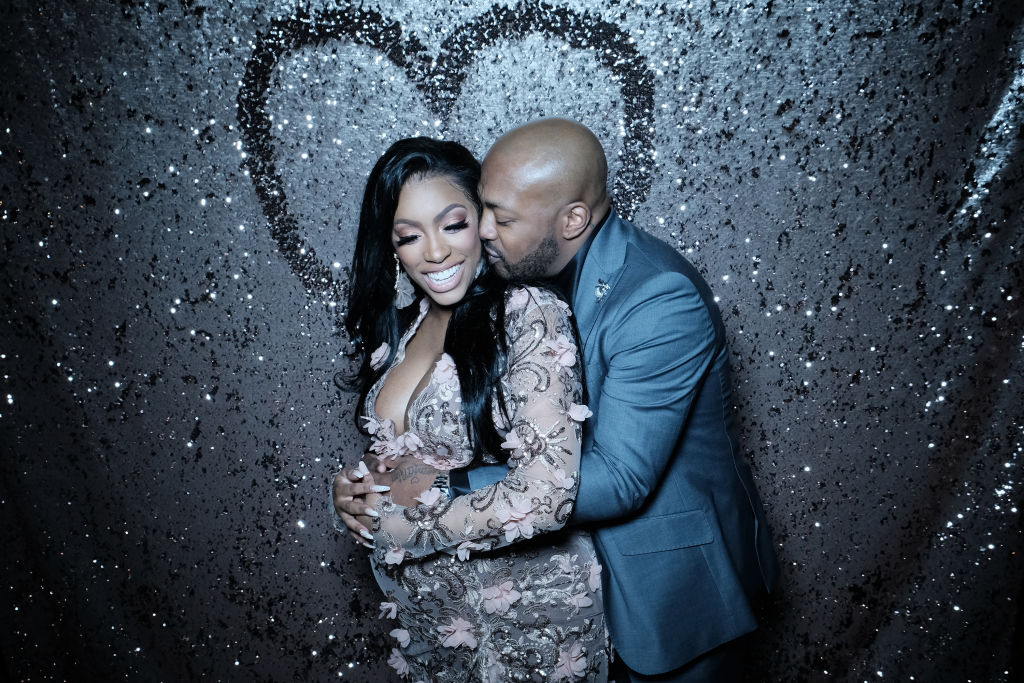 Williams' pregnancy was documented on season 11 of RHOA and her journey to motherhood was chronicled in her own special, Porsha's Having A Baby. Happiness was short-lived when fans noticed Williams was no longer sporting her huge engagement ring from McKinley and rumors spread that the two split. Aside from Instagram posts that fans felt alluded to their breakup, Williams stayed silent while she sorted things out privately.
Williams confirmed in an interview with Us Weekly that she and McKinley indeed took a break, calling off their engagement for a few months before reconciling and admitted the pressures of the show coupled with being new parents proved to be too much to bear. "I think the cameras became so big," she said. "Having to deal with a breakup on camera, having to deal with just what we were going to do as a family, it was really difficult." Williams insisted that she and McKinley are back together and "rebuilding" and promises that fans will see it all play out on camera, including the two in couple's counseling.
Rumors spread that Dennis McKinley was unfaithful to 'RHOA' star, Porsha Williams
Williams has had to defend her relationship with McKinley from the start. She kept the timeline of her relationship with McKinley secret, causing major questions from her co-stars on when she and McKinley became exclusive. RHOA star Kandi Burruss had the most to say about McKinley during season 11 of the show.
According to Burruss, McKinley was a well-known bachelor in Atlanta who spoiled the women in his life with expensive gifts and permanent ink in the form of tattoos to show his love. Her point was driven further when she discovered McKinnley gifted Williams with a Rolex and a possible tattoo of Williams' name. Burruss also claimed that McKinley was dating one of her friends around the time that Williams' and McKinley announced their relationship to the public.
Williams shot back at Burruss' claims, stating that there could have been overlap with her relationship with McKinley and other women as the two did not define terms of exclusivity within their union until later on. She also admitted during an interview with The Breakfast Club that once she and McKinley decided to become exclusive, things moved quickly and before she knew it, they were expecting their first child. YouTube star Tasha K would combat Williams' story and allege that despite the happy picture Williams was painting, McKinley was sneaking around with another reality TV star.
'RHOA' viewers will see Dennis McKinley's alleged mistress on season 12
The road to reconciliation will be shown on the upcoming season of the show. Though Williams and McKinley are working to maintain their family unit, it won't stop the rumor mill from turning. One of the rumors that surfaced around the time of their June 2019 split was that McKinley was dating another reality star during the same time he and Williams were engaged.
Sincerely Ward, a cast member on the reality series WAGS that chronicles the lives of sports players girlfriends, was said to be McKinley's other woman. Ward has denied those claims and will make an appearance on the show to prove such. In a preview clip of the premiere episode, Ward approaches RHOA stars Burruss, Cynthia Bailey and Eva Marcille to dispell rumors.
Ward previously put out a statement saying that she had "no idea where the rumor came from." Hopefully, the upcoming season clears all parties involved so that Williams and McKinley can move forward in their relationship.