RHOA: Why Fans Are Calling out Eva Marcille
Real Housewives of Atlanta Season 12 has only aired two episodes and fans are already calling out cast members for their behavior. Eva Marcille is finding herself in hot water with viewers after making comments about her cast members that left many fans feeling the reality star is anti-black.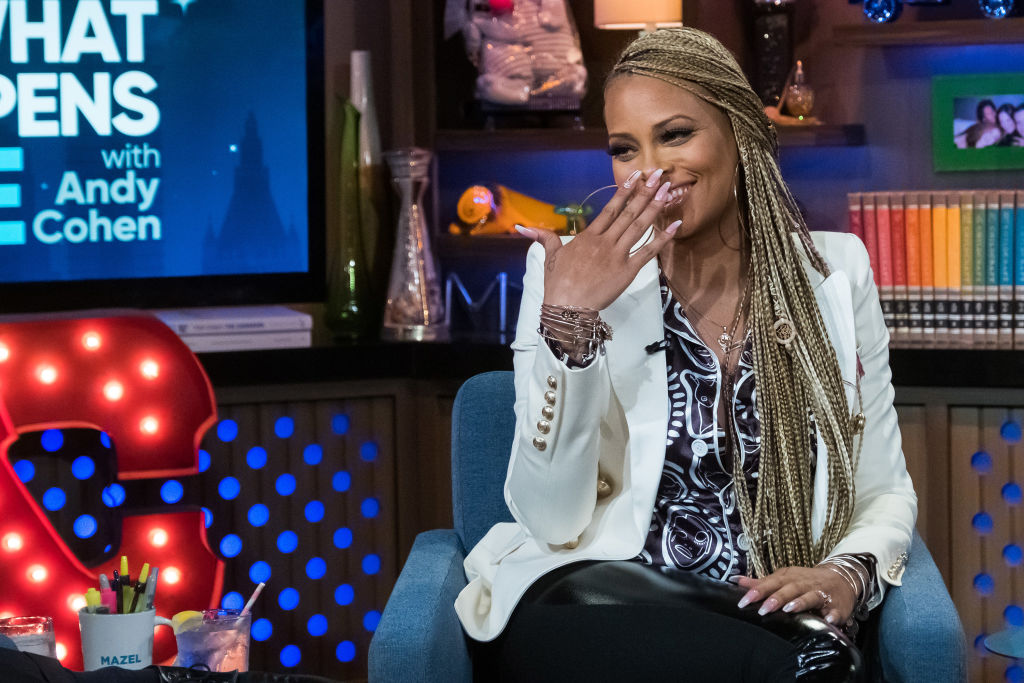 Eva Marcille calls 'RHOA' cast members "nappy heads" 
In the season 12 premiere episode of RHOA, Marcille was asked by Porsha Williams why she did not bring her children to a Barbie themed party for Kenya Moore's daughter. Marcille responded that she did not know Moore that well and with it being the first event she'd attend of her co-star's, she wanted to ensure that there was "good energy" between the two. Considering it was a party for children, Williams was confused by Marcille's response. 
When Moore caught wind of the conversation, she was less than pleased. In fact, she said in her confessional that she was insulted. 
In a phone conversation with Cynthia Bailey, Bailey let Marcille know that Moore was offended. Marcille made no apologies for her decision. After defending not bringing her children, she threw a few insults her castmates. 
"I am not here for the sh-t with these little nappy heads this year, I'm telling you," she said during the call. "I will get all the South Central out on that a–."
Fans respond to Eva Marcille comments and say she's "anti-black" 
RHOA viewers were not pleased with Marcille's "nappy heads" remark. Many live-tweeted their reactions as the show aired.
"Did…did Eva just refer to the rest of the ladies as "lil nappy heads?" I don't like that," one fan commented. 
Another insinuated that Marcille was being hypocritical as she donned dread locs while making the comment, as the hairstyle is often under fire by mainstream America for not being considered "tame." 
"Eva sitting on my tv calling these women nappy heads with fake locs in her hair," the viewer wrote. 
"Not here for Eva using nappy head as an insult," another chimed in. 
This isn't the first time Eva Marcille has been called out by 'RHOA' viewers
Marcille faced backlash last season for making comments that were considered colorist. Fans took issue with her saying RHOA friend to the show, Shamea Morton, "is Black, but not with a 'q" while comparing her to Blaque singer and Season 11 co-star, Shamari DeVoe.
Marcille denied that she was speaking of Morton's skin color, using DeVoe's lighter complexion as her defense.
"Saying she's not black with the [sic] a Q clearly means she's not in a singing group," she said in an Instagram post. 
"Colorism is a huge issue in the black community. It is extremely irresponsible to insinuate that what I was saying had anything to do with skin color."
A viewer remembered this incident and spoke out on Twitter, writing, "I can't with Eva. Last year the "Blaque" comment and now "nappy headed"…naw sis, I see you. You ain't fooling me! #rhoa."
With comments from last year and the last episode of RHOA, viewers aren't buying Marcille's explanation. She has yet to respond to the backlash.