'RHOBH:' Are Fans Still On Lisa Vanderpump's Side After Explosive Fight?
Last night's episode of The Real Housewives of Beverly Hills was supposed to be the season game changer. Even though the women were somewhat at odds with Lisa Vanderpump, she appeared to still be tight with close friend Kyle Richards.
Viewers got a taste of what appears to be a friendship-ending fight between Richards and Vanderpump. Richards went to Vanderpump's house to ask about the Radar Online story that introduced "puppy gate" to the press. Richards knew in her gut Vanderpump probably planted the story, but Vanderpump not only denied she was responsible but was angry Richards was questioning her.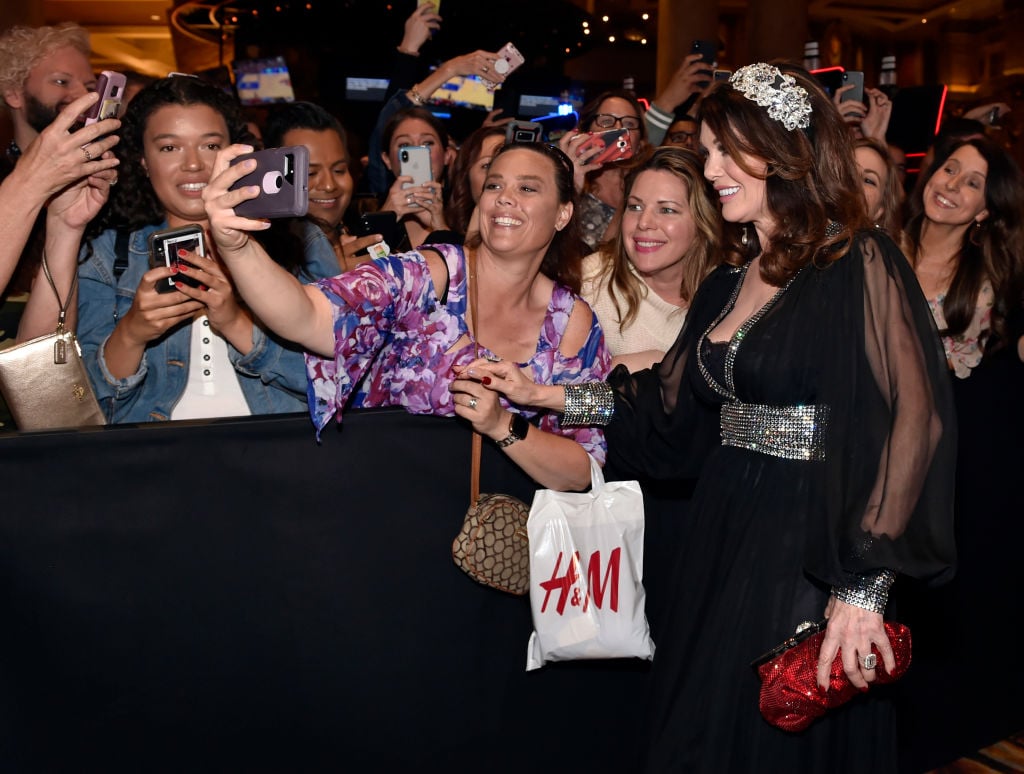 The episode also recounted other times when Vanderpump may have been behind some deceptive acts. This included controversy surrounding tabloid magazine plants and a flashback of an argument between Richards and Vanderpump. Fans have mainly been on Vanderpump's side since the season started. The cast kept hinting that this episode was a game changer and signs pointed to Vanderpump possibly planting the story. So are fans still on Team Vanderpump? Or are they finally seeing the ladies' side?
Viewers were fiercely on Vanderpump's side
From the beginning, fans lashed out at the other cast members, especially Richards and Teddi Mellencamp, who found herself in the middle of the scandal. Fans not only sided with Vanderpump, but they also went after the rest of the cast.
Quite a few comments on social media were brutal and even aggressive. Richards responded by reminding viewers no one was a horrible person on the show. "Please keep in mind that you are watching people you feel like you know because we are sharing what is going on in our lives with you," Richards wrote. "There will be times when each of us will do things you don't agree with. But none of the women in this group are horrible people, no matter how much some people may want to believe otherwise. I ask you to watch the season play out and don't rush to judge. We have only just begun."
Richards also blogged that viewers may see things differently when more is revealed.  "I ask you to watch the season play out and don't rush to judge," she wrote in her blog in late February. "We have only just begun."
Are tides turning?
The season certainly isn't over but even after the "game-changing" episode, fans seem to still be sticking with Vanderpump. A few social media users sided with Richards after the big fight. However, fans seem to be more dug in than ever. "@TeddiMellencamp you and @erikajayne @KyleRichards @lisarinna @erikajayne keep throwing out words like aggressive and physical, however this seems like you're being manipulative trying to sway peoples opinions just to protect your animal abusing friend @doritkemsley1," one Twitter fan wrote.
Mellencamp was live tweeting. She posted on Twitter with her father John Mellencamp. Despite receiving a few supportive tweets, she was generally trolled. She also posted her blog for the evening but fans still lashed out. "LVP stuck up for you last season when they didn't want bothered with you. How quickly you believed Rinna. Wow girl they will turn on you next season if your still around. Nobody will have your back & you have nobody to blame but yourself. Your lying will be used against U," one person wrote.
Many fans are sticking to their guns when it comes to this season's feud (so far). Erika Girardi recently told Mila Kunis on Ellen that Vanderpump stopped filming mid-season, so is this end of the doggy drama? But will there be more between Vanderpump and the women? Keep watching.
Check out The Cheat Sheet on Facebook!