'RHOBH': Camille Grammer Blasts Lisa Rinna For Exposing Denise Richards
Camille Grammer is taking on another Twitter feud with a cast member of The Real Housewives of Beverly Hills. The former housewife is putting Lisa Rinna on blast after she left a comment on Denise Richards' Instagram post where she opened up about her health issues. Grammer took a jab at Rinna and made evident there's a lot of drama in the upcoming season.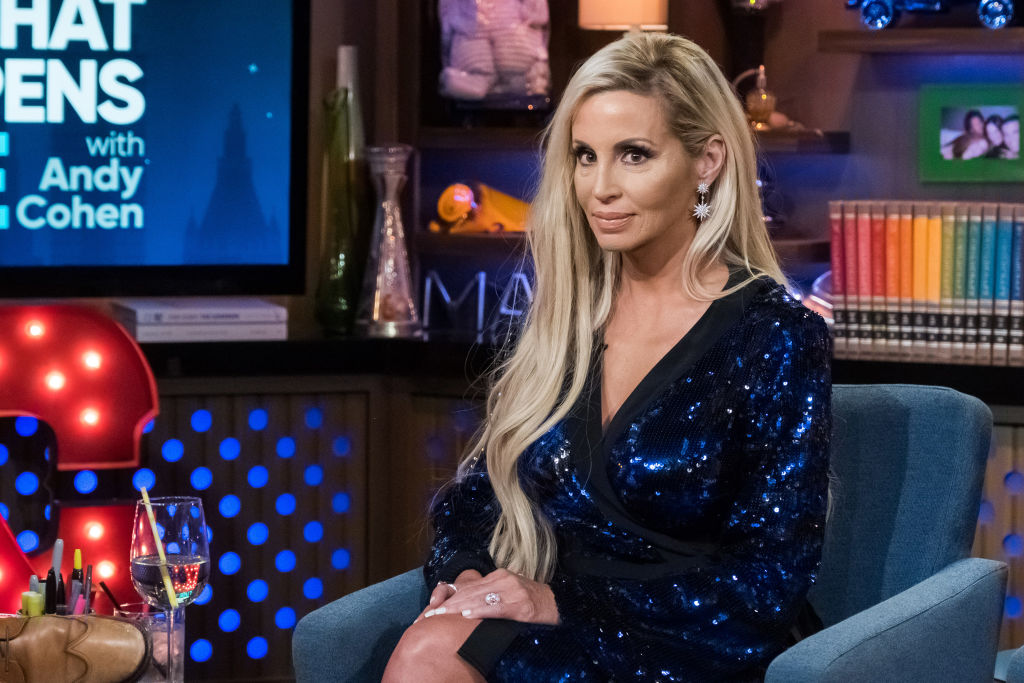 It all started when Richards made a post about undergoing surgery for her hernias. Rinna was seemingly worried about her Bravo co-star and replied to the publication.
"Denise are you ok?" Rinna asked. "You never showed up to Dorit's [party] Saturday night, we were all so worried about you. What happened? You said you were coming. You were meeting Garcelle. We never heard from you. What happened?"
The tenth season of RHOBH wrapped over the weekend at the party Rinna mentioned but Richards didn't show up. It's apparent that none of the cast members knew what was going on with Richards, hence Rinna's reaction.
Camille Grammer dives in
Grammer will be guest-starring in the tenth season of RHOBH. How many episodes she will appear in is still not confirmed, but Grammer had a friend role in season 9. She knows the ladies and was in the mix of drama the previous year.
Possibly knowing that Rinna's "concern" was pure sarcasm, Grammer took to Twitter to blast her.
"Denise did not quit RHOBH and Rinna, you throw your friend under a bus?" Grammer wrote on Twitter. "How about calling her to see how she's doing and stop tweeting about it?"
Rinna replied saying, "I did reach out to her privately. Thank you for your concern, Camille."
Denise Richards stopped filming
Throughout the production of season 10 of RHOBH, there have been reports that Richards has not been happy filming. Others have reported that she has not appeared at events to film with the rest of the cast.
"She doesn't seem to be enjoying doing the show as much this season and nobody would be surprised if it were to be her last," an insider told Hollywood Life. "She wants to be doing acting more and Housewives has opened other opportunities for her. She's really not about the drama and seems to be disconnected from it at times. A lot of the cast is frustrated with her lack of participation still this season."
Richards is also sparring with Brandi Glanville who has hinted she's the housewife she exposes for being fake.
"If you sign up for a reality show, any and all skeletons you have in the closet WILL come out eventually. You can't have secrets & expect to keep them EVER !!! So it's just best to be honest #own it," Glanville tweeted.
Things between Richards and the show have gone so bad that she even allegedly pleaded with producers to be excused from going on the cast trip to Rome. Her wish was not granted and she ended up going but it's unclear how much she participated.
The Real Housewives of Beverly Hills is expected to return in 2020 on Bravo.