'RHOBH': The Real Reason Camille Grammer is Coming Back for Season 10
Camille Grammer is returning to The Real Housewives of Beverly Hills as season 10 continues production. The former housewife made the announcement on Twitter and surprised all of her followers. An insider is now spilling the tea on the drama behind the scenes and why she was asked back.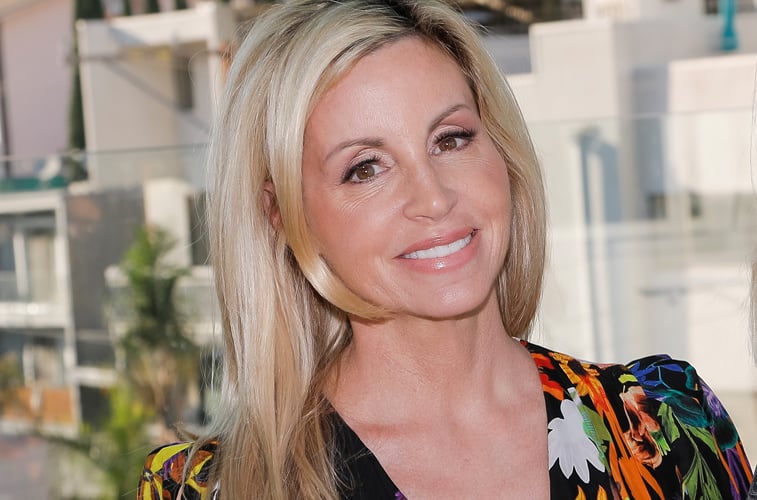 Camille Grammer was not asked back
As production for season 10 of RHOBH began, Grammer had informed her fans she was removed from a text messaging group. Days later, she confirmed she was not asked back by producers to continue appearing on the reality series.
"I wasn't asked back. It's fine. I did my time on the show. And it's Kyle's show," Grammar wrote after a fan asked if she was going to be in season 10.
In another reply, she said: "It was up to Kyle. I'm really fine. After the reunion, I didn't want to come back. It was an awful experience."
'RHOBH' has no drama
It was after Bravo confirmed two new housewives were joining RHOBH following Lisa Vanderpump's exit, that Grammer said she was not returning. As filming for the upcoming season went underway, reports surged of it being a dull season.
"There's been essentially no drama at all with Lisa Vanderpump's departure," a source told Hollywood Life. "The ladies are all truly friends and [are] getting along, seemingly."
Although Sutton Strack and Garcelle Beauvais were included as main cast members, they have not added to the drama. Grammer was not in producers' minds to make an appearance, but things changed.
"There was not a plan to bring back Camille Grammer to RHOBH until recently because things have been slow," a source told Hollywood Life. "All of the ladies are getting along, and they knew Camille would spice things up a bit which the show desperately needs right now. It's been really, really boring as everyone is getting along."
Producers had been hopeful that Beauvais would create conflict due to her strong personality, but that didn't end up panning out.
"The producers thought Garcelle would have trouble getting along with certain cast members because she's got such a strong personality, but that's not the case," the source continued. "The ladies are all getting along great and there hasn't been a single fight yet. They know that'll change with Camille coming back. Camille is great for TV and drama."
Are the ladies afraid of Camille Grammer?
Grammer was not liked by the majority of the RHOBH cast as season 9 ended. She had brought up sensitive issues on camera that did not sit well with the likes of Dorit Kemsley. Grammer was also called out for flip-flopping on her stance on Vanderpump, who was at odds with the rest of the cast.
"It's fair to say that the remaining ladies from last season are not looking forward to having to film with Camille. None of them have spoken to her since the reunion filmed. Things got really bad after that between the cast and Camille. Nobody is friends with her, so they feel she doesn't really fit in naturally," the Hollywood Life insider also said.
Fans are now hopeful that with Grammer returning to RHOBH things will heat up. Unfortunately, viewers will have to wait until the first part of 2020 to see all the action when the reality show returns.