Which 'RHOBH' Housewives Were Fired for Season 10?
The new season of The Real Housewives of Beverly Hills is to start production in the coming weeks and there are already rumors as to who will return and which housewives will not be coming back. Season 10 of the Bravo reality show will see cast changes and we have the latest updates on who's in and who's out.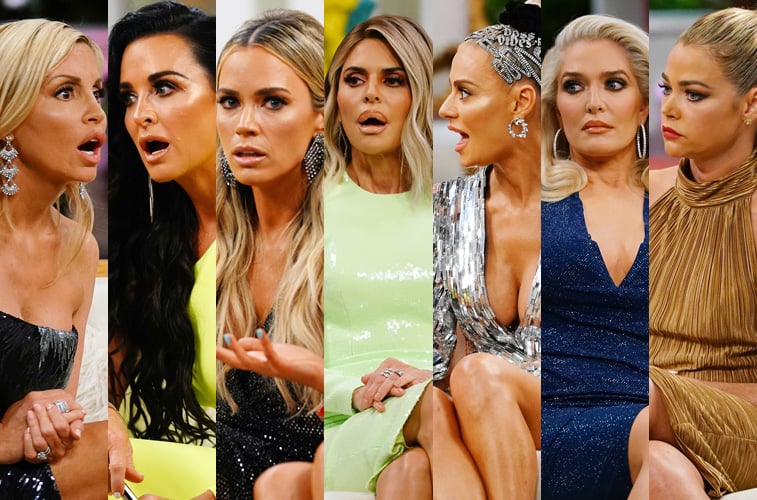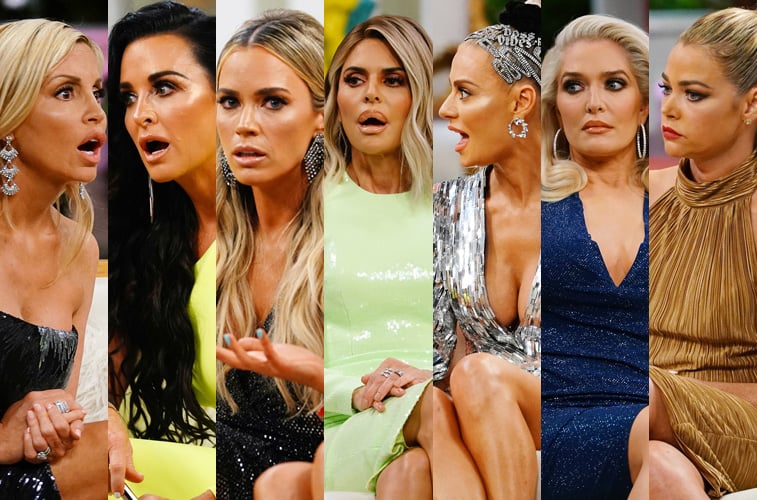 Lisa Rinna's Friend To Replace Lisa Vanderpump On 'RHOBH' Season 10
Lisa Vanderpump quit the show during Season 9 after she was unable to handle the accusations made by the rest of the ladies regarding Puppygate. Kyle Richards set off the so-called "Queen of Beverly Hills" when she confronted her for allegedly leaking a story to the press that would self-serve her the most. Vanderpump completely shut down after the allegation and stopped filming with the rest of the cast.
With an open spot open to hold a diamond in the opening credits of the Bravo show, there are hints that Lisa Rinna suggested to producers a "dear friend" of hers.
Sutton Stracke is the name of the possible new housewife who has been close to Rinna for years.
"Lisa Rinna's dear friend is highly rumored to be the new addition. She came in at Rinna's suggestion," an insider told Hollywood Life.
The source also added: "They are all feeling a bit anxious as to who the new Housewife will be as they're still being kept in the dark. However, they have been notified that one new lady will be joining the cast when filming begins the first week of September."
Is Camille Grammer Getting Fired From 'RHOBH'?
As far as other firings from the remaining housewives, they are all expected to return for Season 10. What that means is that Kyle Richards, Teddi Mellencamp, Lisa Rinna, Dorit Kemsley, Erika Jayne and Denise Richards are all coming back, but now you might be asking about Camille Grammer.
Camille was a "friend" of the housewives during Season 9 of the show and not an official housewife even though she caused a lot of drama and led many of the storylines once Vanderpump left, which some of the other ladies didn't. The future of Camille is uncertain at the moment.
"They're all so relieved everyone was asked back. They don't think Camille [Grammer] will be back because she has no relationship with anyone now that Lisa Vanderpump is gone, so it wouldn't be natural at all," the tipster told Hollywood Life. "They will be going on a trip right away internationally, but they don't know where yet. Everyone seems to be looking forward to getting back to work."
Would Camille Grammer Want To Return To 'RHOBH' Season 10?
Camille received a lot of backlash from the girls, especially from Dorit when she brought up her finances on camera. Although she subsequently apologized for the incident during the reunion, she's bound to have another argument with Dorit at some point since they've never really gotten along.
Camille also has drama with Denise and it was especially evident when the former asked if the latter was "on something" during her appearance on "Watch What Happens Live."
Denise replied: "[Camille] needs to thank her lucky stars that bravo didn't air some of her comments during the season and at the reunion. My youngest daughter's biological father is African American I found some of her comments quite offensive."
Camille fired back: "You tweet this and start a firestorm here on Twitter then you ask to me lunch this week? I'm confused."
That's already a proper storyline for Season 10 of RHOBH that will surely cause a divide within the group and drive more drama.
Denise Richards Is Officially Returning To 'RHOBH'
According to previous reports, all of the remaining Season 9 housewives would be returning for Season 10, but the only lady that has confirmed her comeback is Denise Richards.
In an Instagram post Denise published she originally wrote: "All us girls prepping for Season 10 of 'RHOBH' be like…." She accompanied the text with a meme of a Barbie doll's face disfigured after having "botched botox."
After editing the post, Richards then wrote: "Seeing this picture made me think of 'RHOBH.'" The actress also added the hashtags, "My second season" and "Season 10."