This Is How the 'RHOBH' Cast Reacted to Camille Grammer's Return
Camille Grammer is returning to 'RHOBH' for season 10. The cast had issues with the former housewife and they are not reacting to news of her comeback.
Camille Grammer was not expected to return to The Real Housewives of Beverly Hills until she did. The reality show star confirmed she was returning to Bravo and sent her fan base into a spin. Not everyone is taking the news well though and if reports are accurate, her co-stars are not going to roll out the red carpet for her.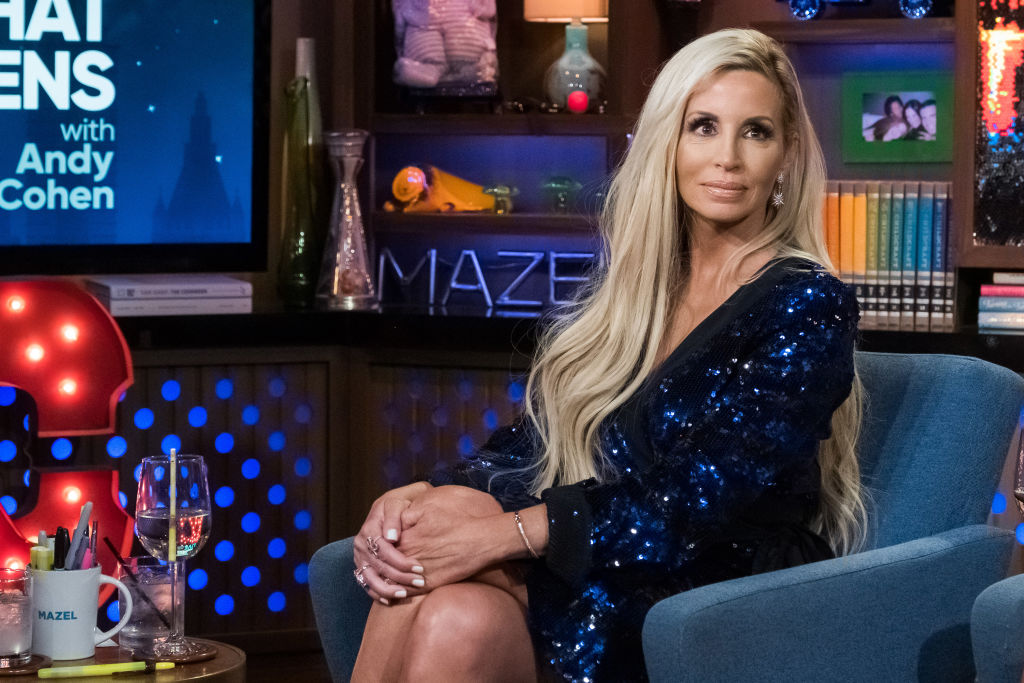 "It's fair to say that the remaining ladies from last season are not looking forward to having to film with Camille. None of them have spoken to her since the reunion filmed. Things got really bad after that between the cast and Camille. Nobody is friends with her, so they feel she doesn't really fit in naturally," an insider told Hollywood Life.
Grammer's return was not planned and producers only brought her on board to stir the pot on RHOBH.
"There was not a plan to bring back Camille Grammer to RHOBH until recently because things have been slow. All of the ladies are getting along, and they knew Camille would spice things up a bit, which the show needs right now. Plus, everyone is getting along," the source added.
Camille Grammer was not asked back
Ahead of the start of production of season 10, Grammer announced she was not returning to RHOBH. Although fans believed she was coming back, producers opted not to extend her an invite.
"I wasn't asked back. It's fine. I did my time on the show. And it's Kyle's show," Grammar said in a now-deleted tweet after a fan asked if she was going to be in season 10.
Grammer blamed Kyle Richards for not being asked back. "It was up to Kyle. I'm really fine. After the reunion, I didn't want to come back. It was an awful experience," she said in another now-deleted tweet.
Real reason Camille Grammer was not given a diamond
When Grammer said Richards was to blame for her not returning to RHOBH, Tamra Judge from RHOC intervened. Both Housewives franchises share the same production company and know how they work.
"Such bulls**t. It doesn't work like that," Judge wrote in a deleted comment on Instagram. "We have [the] same production company and that's not that story I heard. When you're not friends with any of the cast they have no other choice but to let you go. No cast member has the power to fire someone."
Grammer clapped back at Judge and replied with a lengthy response explaining the real reason for her absence.
"You know better. It was Kyle's show from the very beginning," Grammer replied. "She had a development deal with Evolution for a show with Kim [Richards] and Kathy [Hilton]. Kathy backed out and there was some controversy over development. So they decided to make it The Real Housewives of Beverly Hills. She brought [Lisa Vanderpump] and she asked me to take a meeting with Evolution. Andy [Cohen] was not interested at first. Kyle got paid $134,000 when the rest of the cast got paid around $36,000."
After all the drama, Grammer might not be getting a diamond, but she will be making an appearance in the upcoming season. The Real Housewives of Beverly Hills is expected to return in the first months of 2020.