'RHOBH': Create Your Own Specialized 'Woman Yelling at Cat' Meme Now That Taylor Armstrong Is on Cameo
Taylor Armstrong's iconic moment where she lunged at Camille Grammer during a Real Housewives of Beverly Hills party has now been immortalized in a meme. With a cat. Who is annoyed with Taylor who is screaming at the cat.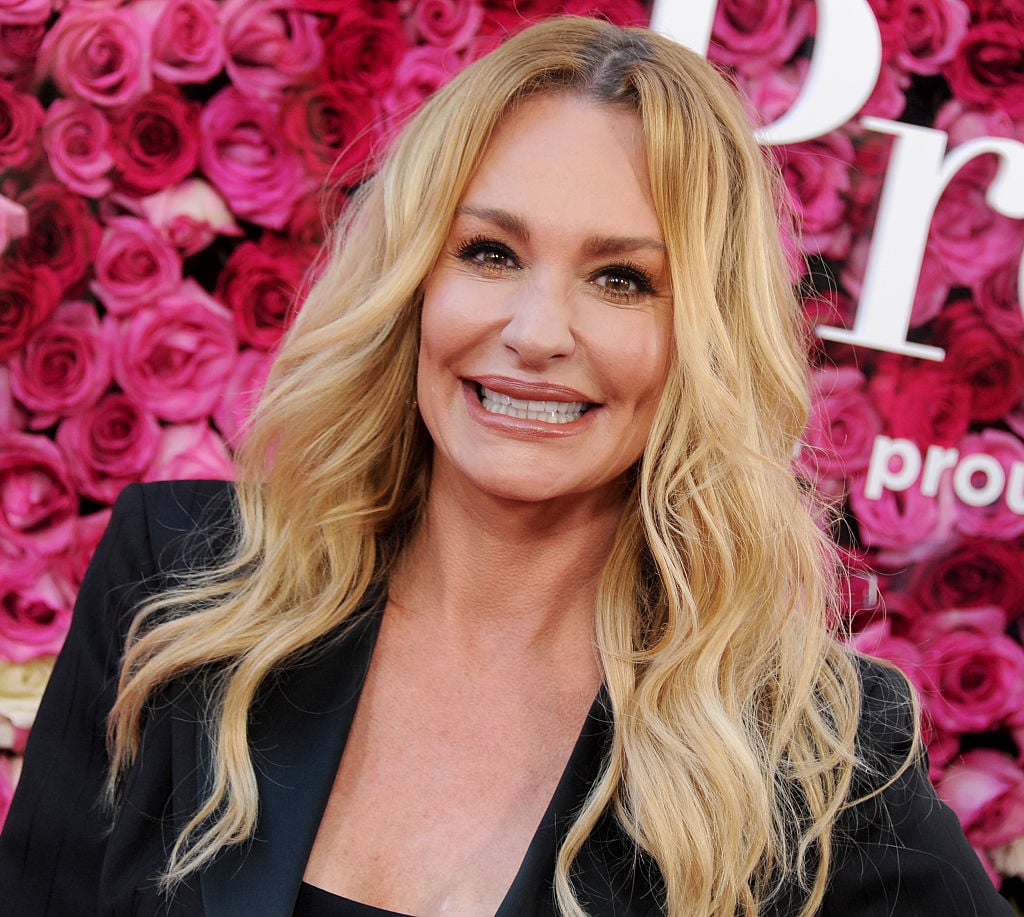 It may be a head-scratcher to Armstrong, but she and cat (Smudge) are literally breaking the Internet with this meme. Housewives aficionados know the moment from the Brandy Glanville's Malibu party. In fact, Bravo recently graced viewers with the throwback episode that held the infamous moment. But those who may not be familiar with RHOBH (gasp), they just know Armstrong at the "woman yelling at cat" meme.
Although Armstrong doesn't truly understand how she got to this place, she's definitely in on the joke. Recently a fan asked her how it was created. "Hi Taylor! Do you have any idea where that cat came from? I love the meme and it cracks me up because the cat is so random. Is there a backstory? Honest question," the fan tweeted. Armstrong truly had no clue though. "Thanks so much – it's some odd thing that's occurred on FB w Kyle and mew the cat."
The meme is literally everywhere now
Type in a search for "woman yelling at cat" and a flood of memes, customizable for certain occasions is produced. One meme is in defense of crocks. Another meme positions Armstrong as the boss telling the cat if he has time to lean, he has time to clean. The cat returns with his own rhyme, "You got time to rhyme, you got time to shut the f**k up."
This one just argues the pronunciation of "pumpkin." Another just has Armstrong yelling "Panera" and the cat replies, "Bread Co." Honestly, the combinations are pretty much endless.
There was also a baseball one that cracked up Armstrong. "These memes are hysterical and so creative! @JohnBluher and I are laughing out loud on this latest one – he's a big baseball fan. Smudge as the umpire is awesome!" she tweeted along with the image.
Now you can really get creative with your memes
Armstrong just announced she is on Cameo. Cameo is a service where anyone can pay to have a personalized video message created from a famous person. Armstrong already anticipates she's going to be yelling at a lot of cats.
"'Woman yelling at cat' also known as the 'meme queen; has finally joined @BookCameo. Now you can request me for a personalized video message! With all the creative memes out there, I can't wait to see what kind of requests you send my way on Cameo#RHOBH OGs," Armstrong shared.
Cameo hilariously responded with the "woman yelling at cat" meme and "We told you to attack your link" from Armstrong. The cat says, "Your tweet." A slew of fans are already to book with Armstrong. "I'll be booking something soon," one person wrote. Another person remarked, "I love how you can laugh about it, life's too short to be serious. You're gonna have some fun with this." You can have your own personalized message (or live-action meme) from Armstrong for only $50.