'RHOBH': Denise Richards' Husband Aaron Phypers Is Inserting Himself Into the Season 10 Drama
With Lisa Vanderpump and her dog drama out of the picture, it looks like Denise Richards and her husband, Aaron Phypers, are now at the center of attention on the Real Housewives of Beverly Hills. Inside sources claim that Phypers has been inserting himself into the drama as production for season 10 is underway — and it is causing a lot of issues with the rest of the cast.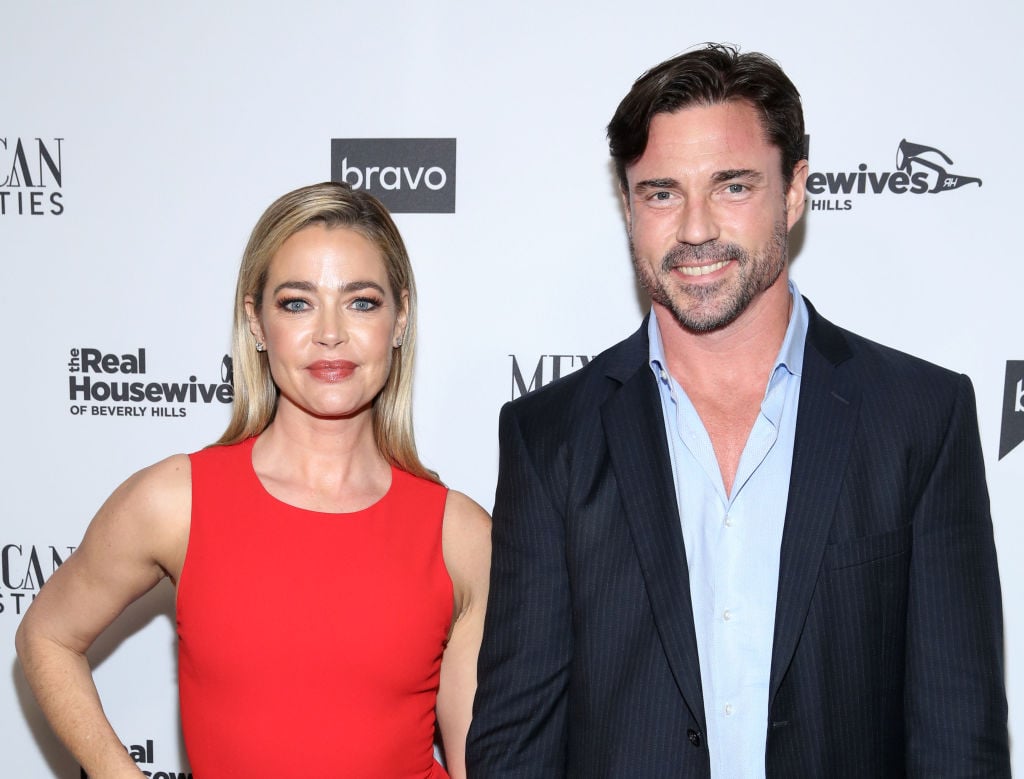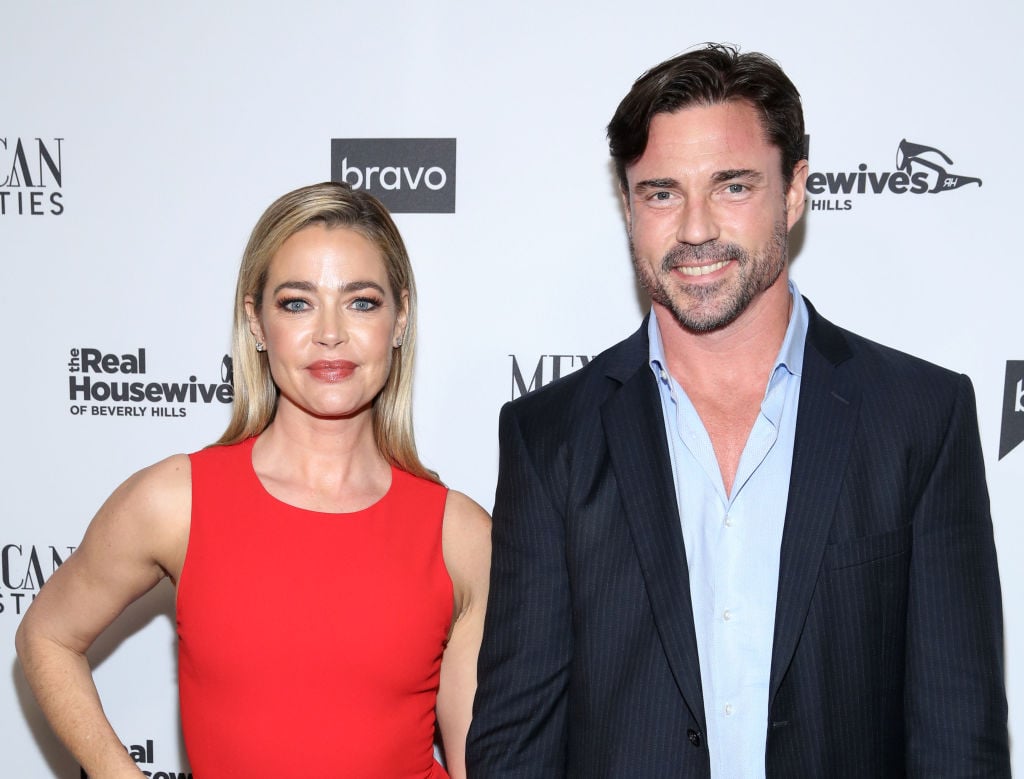 The drama heats up in season 10 of 'RHOBH'
Richards is reportedly having problems getting along with her co-stars because she is too busy with work and cannot maintain her friendships. While Richards' schedule is packed with business appointments, her co-stars are starting to feel the cold shoulder.
"Denise Richards has been having a lot of issues getting along with the group so far this season and it's causing a lot of drama amongst the cast," the insider dished.
The source added that all of the cast members on the RHOBH are busy women, yet they still find time to mingle with each other and keep up their relationships.
With her busy schedule, Denise Richards is also having trouble making friends with the new cast members. And her old alliances are not what they used to be, which is only making her journey worse this season.
If that was not bad enough, Richards' husband has been butting his head into the drama while production is underway and is showing no signs of stopping.
Denise Richards' husband inserts himself into the drama
Richards clearly has her own issues to work out without having to worry about her husband. But the inside source told All About The Tea that Phypers has been stirring up a bunch of drama with her co-stars — and it has all be caught on camera.
"Things have escalated on occasion and her husband Aaron has been at the center of a lot of drama. There has been lots of arguing and fighting and it's all been on camera," the source explained.
The insider noted that Phypers has not been making things any easier for Denise Richards. His behavior, in fact, has only driven a bigger wedge between her and her co-stars, which is not good news.
The reports come on the heels of rumors that the cast of RHOBH was having trouble stirring up drama this season. Turns out, there has been a ton of drama amongst the cast — and Richards has found herself at the center of it all.
While things are not looking good for Richards, she has found a friend in newcomer Garcelle Beauvais. The source claims that the two have really bonded this season and that Beauvais is always coming to Denise Richards' defense.
Richards opens up about acting career
We cannot confirm that the rumors are true about Richards and Phypers, but there is no denying that her schedule is busier than ever.
Apart from working on Real Housewives of Beverly Hills, Denise Richards is starring in the new season of The Bold the Beautiful. She also has appeared in a few side projects such as The Secret Lives of Cheerleaders and FraXtur.
When it comes to her personal life, Richards is the mom of three children — Sam, Lola, and Eloise Joni — two of whom are teenagers. She shares two children with her ex-hubby Charlie Sheen and adopted her youngest.
Despite everything going on in her life, Richards assured fans that she is devoting her full attention to RHOBH. She also explained how Bravo is working with her to film all of the aspects of her life, which only adds to her storyline.
"Housewives is a reality show, so they film reality, and whatever you're working on, they'll film that," she stated. "I think that the Housewives film the jobs, and family life and other things we have going on in our life, otherwise it wouldn't be a reality show."
Denise Richards praises Aaron Phypers
While Phypers is stirring up some drama of his own on RHOBH, Richards cannot help but gush about her husband. Taking to social media, the reality star praised Phypers for being such a good stepdad to her children, especially her adopted 8-year-old daughter.
"Love this man so much working so hard & holding down the fort while I'm out of town. Thank you," she stated.
Phypers is still working on adopting Eloise Joni but has hit a few roadblocks along the way. Richards lost her birth certificate in one of the wildfires in California and recently revealed that it is a long process to get another copy.
Richards and Phypers tied the knot in September of last year. He has not commented on the rumors surrounding him and the other cast members of RHOBH, but it certainly sounds like we will be seeing a lot of him next season.
Catch Denise Richards and all the drama when the new season of the Real Housewives of Beverly Hills premieres next year.