'RHOBH:' Kyle Richards' Uber Driver Hilariously Parodies 'Goodbye Kyle' During Her Ride
Anyone who think Kyle Richards from The Real Housewives of Beverly Hills doesn't have an amazing sense of humor hasn't seen her latest Instagram story.
The Beverly Hills OG recently hit the town to celebrate a friend's birthday. She documented the celebration at a local restaurant, as the friends sang to the birthday girl over a candle-lit dessert. Since the ladies were in a celebratory mood, they were smart and took a rideshare service while on the town.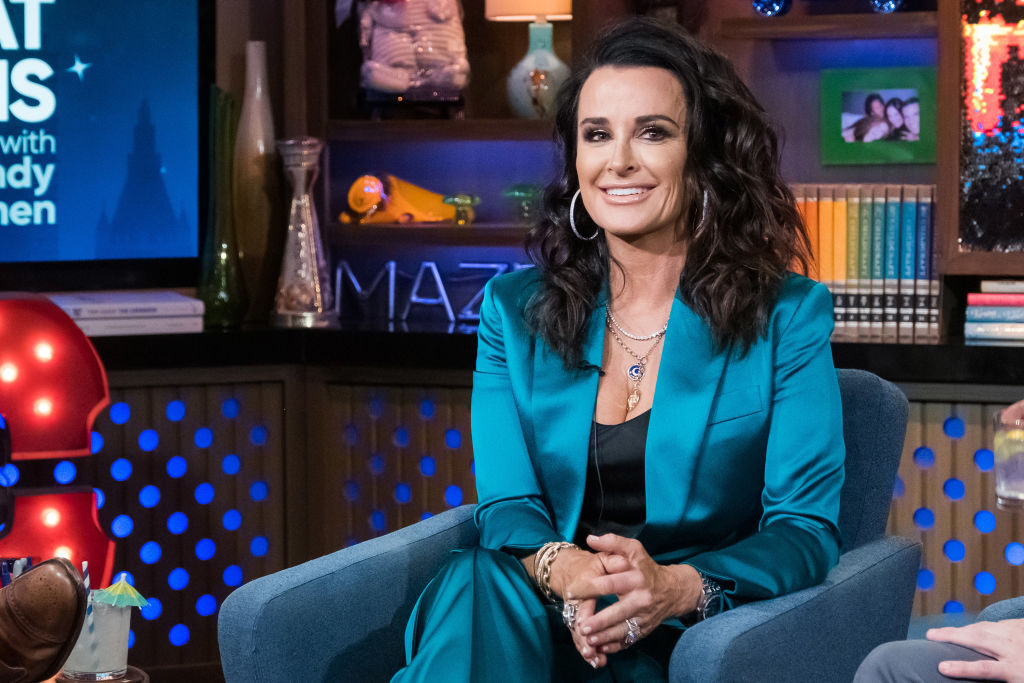 Richards was clearly in a playful mood as she not only filmed a hilarious exchange with their Uber driver, she also added a spicy entry to her Instagram story too.
'ROBH' just aired a hideous fight between Richards and Vanderpump
RHOBH left off after a pretty traumatic fight between Richards, Vanderpump and Vanderpump's husband Ken Todd. The episode centered on who planted a Radar Online story about "puppy gate" and all signs (according to the ladies) pointed to Vanderpump.
Richards felt caught in the middle but thought it was important for her to let Vanderpump know what the women were saying. However, her visit to Vanderpump's home, Villa Rosa went horribly wrong. Vanderpump became angry, telling Richards the only reason she came to her house was to tell her she's a liar.
Todd also jumped in and collectively they threw Richards out of their house. As Todd and Vanderpump walked up the staircase, Todd yelled, "Goodbye Kyle!"
'Goodbye Kyle' at SUR
The restaurant where the ladies were dining must have been near Vanderpump's signature restaurant SUR. Richards strolled by the dining establishment and zoomed in at the hostess stand from the street.
Justin Sylvester, host of "Daily Pop" on E! happened to be outside the restaurant too so Richards had some fun with him. She said, "I'm going to order a goodbye Kyle on the rocks," Richards laughed. Meanwhile, Sylvester totally busted a gut while standing next to her.
The host could hardly contain himself, laughing incredibly hard. Richards asked Sylvester what he would order at SUR. "I would have a tequila with a side of…goodbye Kyle!" he exclaimed. Of course, both Sylvester and Richards were delivering their lines using their best fake British accent too.
'Goodbye Kyle' in the Uber
Then Richards got the group's Uber driver into the mix. As the women were on their way home, their Uber driver turned and delivered, "Goodbye Kyle!" Richards added hashtags, along with a hilarious #1star.
As friend Faye Resnick departed the vehicle, Richards and the ladies shouted, "Goodbye Faye!" Then every other woman in the car got their own version of "Goodbye Kyle" from the Uber driver too. The ladies giggle hysterically as the evening comes to an end.
When it came to explaining "puppy gate" artist Leslie Carrier from Thirsty Fan Art nailed the "goodbye Kyle" battle cry in her comic too. The whole "goodbye Kyle" cry probably isn't going anywhere any time soon.
Check out The Cheat Sheet on Facebook!