'RHOBH': Lisa Rinna Confirms Denise Richards Skipped Filming Finale, but Is She Throwing Shade?
Lisa Rinna will be back for season 10 of The Real Housewives of Beverly Hills with two new friends. Casting for the Bravo show didn't look too far to give a diamond to Garcelle Beauvais and Sutton Stracke as they are both Rinna's acquaintances. A season before, Denise Richards joined RHOBH tied to Rinna as well. It's this last housewife that might be at odds with the majority of her co-stars, including Rinna.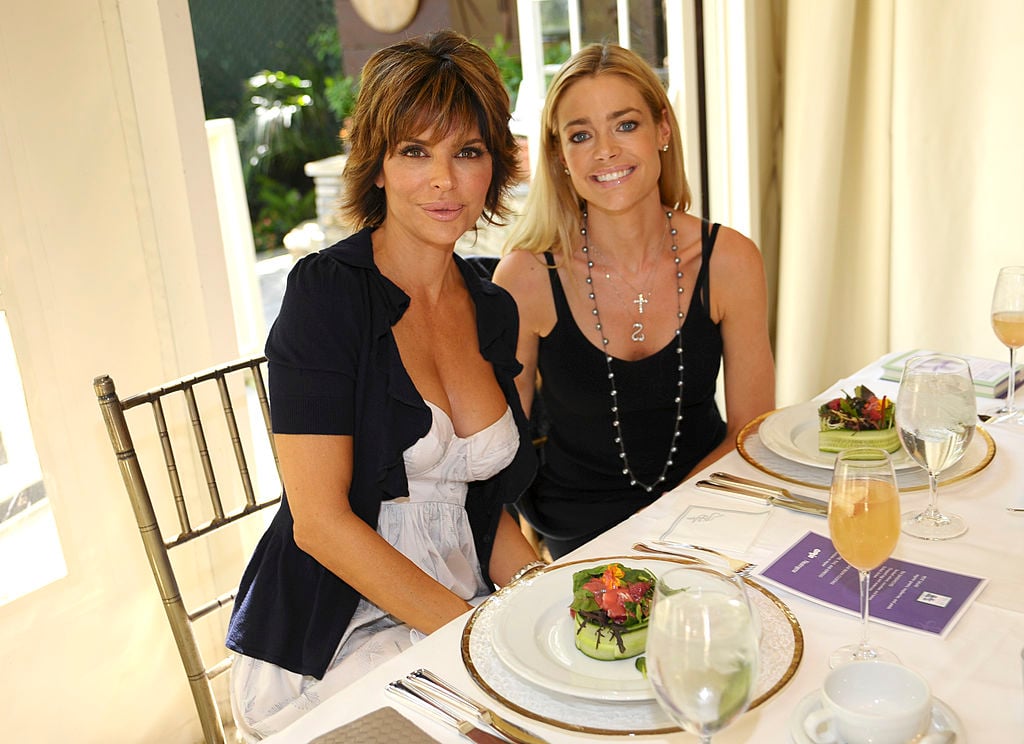 Production on the tenth season of RHOBH reportedly concluded this week and one housewife was rumored to be missing. Turns out it was Richards that didn't make an appearance to film the party that would serve as the setting for the season finale.
After Richards made a post on Instagram talking about her hernias, Rinna made a comment that confirmed the former had gone missing.
"Denise are you ok?" Rinna asked. "You never showed up to Dorit's [party] Saturday night, we were all so worried about you. What happened? You said you were coming. You were meeting Garcelle. We never heard from you. What happened?"
The comment was unanswered by Richards even though she replied to other fans expressing their concern for her health. What fans are confused about is if Rinna was genuinely concerned or if she was throwing shade.
Fans argue that if Rinna and Richards were friends, they would have talked about it privately, not expose it on social media. Other skeptics argue that they are trying to create public drama to show viewers the new season is not boring despite reports of the contrary.
Denise Richards has been excusing herself from filming
As production for RHOBH was in full-swing, numerous reports alleged that Richards had been refusing to film. The cast went on a trip to Rome, which Richards had initially refused to attend.
"Denise Richards really did not want to go to Rome at all after struggling to jive with the cast this season," an insider told Hollywood Life.
The insider claims that Richards is not enjoying her time on the show and that's the main reason she tried to scale back from filming.
"She doesn't seem to be enjoying doing the show as much this season and nobody would be surprised if it were to be her last," the insider revealed. "She wants to be doing acting more and Housewives has opened other opportunities for her. She's really not about the drama and seems to be disconnected from it at times. A lot of the cast is frustrated with her lack of participation still this season."
How is Brandi Glanville involved?
Other rumors that have made waves are that Richards is being exposed by former RHOBH star, Brandi Glanville. Although the latter made an appearance as a friend of Richards, their ties have reportedly severed.
Glanville recently tweeted about exposing a housewife that many have said refers to Richards.
"If you sign up for a reality show, any and all skeletons you have in the closet WILL come out eventually. You can't have secrets & expect to keep them EVER !!! So it's just best to be honest #own it," Glanville tweeted.
There's a lot of brewing in Beverly Hills and season 10 can't premiere soon enough. Bravo is expected to air the show in the first weeks of 2020.